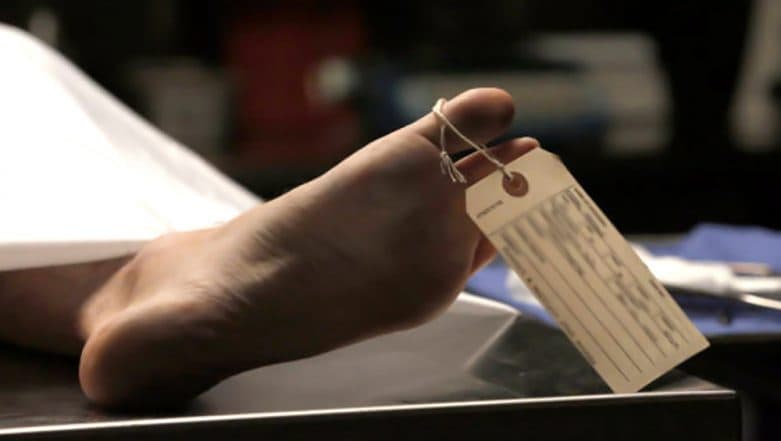 In a shocking incident, a death of an accused in Thane central jail has raised fingers on the unruly behaviour of police and jail authorities towards the inmates. Pradeep Raut, was arrested by Kanjurmarg police on the charges of cheating people to the tune of Rs 84 lakh through life insurance schemes in January this year.  According to a news report in Midday, the son of the deceased named Jay Raut said, "The investigation officer Shankar Bore, Kanjurmarg police station demanded Rs five lakh for not implicating the accused (Pradeep Raut, father) further, but he refused and was subject to third-degree torture. Bore beat my father on his feet with a belt.". On April 24, Pradeep succumbed to the injuries.
Raut further alleged that when his father was produced before the court, he was threatened not to utter a word in front of the judge, and hence he remained silent. The deceased's lawyer Rajendra Raorane added that he met ACP Shashank Sandbhor and informed him about the Kanjurmarg police torture. He also told Bhore that Pradeep is suffering from diabetes and is on insulin, but he did not pay any heed to his requests.
The new report further mentioned Pradeep was later remanded to Judicial Custody(JC) and sent to Thane Central Jail. As Pradeep was beaten up severely by the police, his health deteriorated in jail. Also, the Jail authority demanded Rs 10,000 to refer him for treatment outside, deceased's son alleged. "Due to his inability to pay the money, jail authorities did not send him for proper medical treatment. Delay in getting treatment; he developed foot gangrene. He was later sent to Thane civil hospital where the doctors asked him to shift to JJ hospital, and there the doctors advised opening his wound to treat gangrene, as he had diabetes and was on insulin. Due to the negligence, his three fingers of the foot had to be amputated." Jay added.
The family accused the jail authorities of negligence and beating up the accused mercilessly; he succumbed to injuries. However, the medical report stated the cause of death due to coronary artery disease with pulmonary edema. While the final opinion is reserved as his reports of histopathology and chemical analysis of his blood are yet to come.
Meanwhile, the Superintendent of Thane Central Jail, Nitin Waychal has ensured a detailed inquiry into the matter and will punish the guilty if the allegations are true. The deceased's accused son, wife have also been charged in the cheating case, and they are out on interim bail.