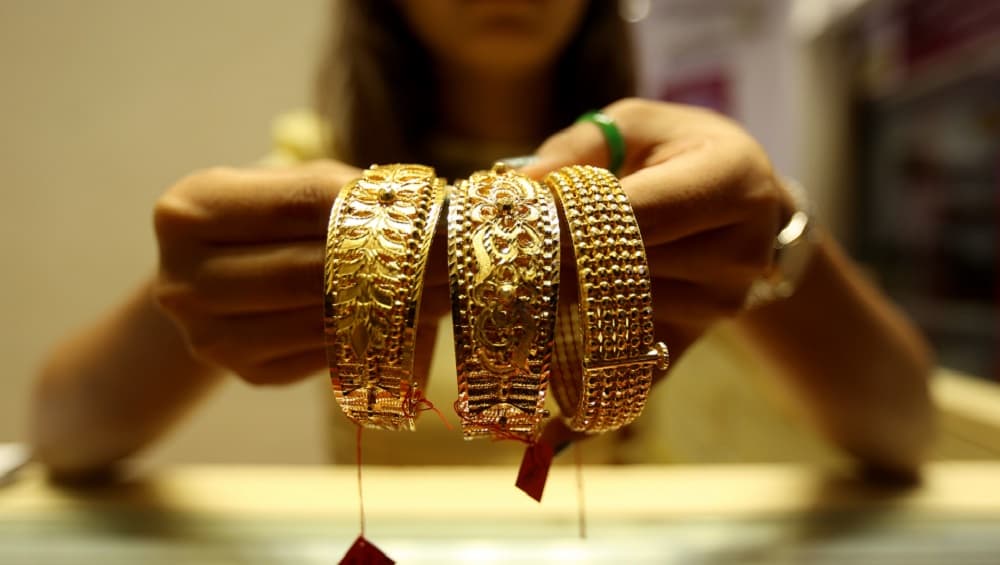 Mumbai, September 20: The gold rate has continued to fall for the fourth consecutive day on Friday. The price of 10 kg 24K Gold was Rs 38,645  today and was trading mostly flat due to directional cues for the metal. The fall in the rates has brought some respite as compared to the high of Rs 40,000, which was touched last month. Gold Prices in Mumbai Cross Rs 40,000 Per 10 Gram; Trade Tensions And Fears of Global Recession Push Global Gold Rates to New Highs.
According to a Live Mint report, the gold price rally has hurt the demand in India, which is the world's second-biggest market. Gold rates have shot up by almost 20 percent year to date, thus affecting the demand at a time when the economy has also slowed down. However, with the slip in the gold rates, buyers are hopeful of more relief ahead of the festive and wedding season 2019.
Silver prices on MCX traded with minor gains, up 0.04 percent to Rs 46,626 per kg. Silver has reportedly suffered higher losses than gold over the past few days as it remains Rs 4,900 lower than its recent highs of Rs 51,489 a kg.
Last month, gold touched a new high of a little over Rs 40,000 per 10 gm. Escalating trade tensions between the US and China and fears of a global recession has reportedly pushed gold prices to new highs in global markets.