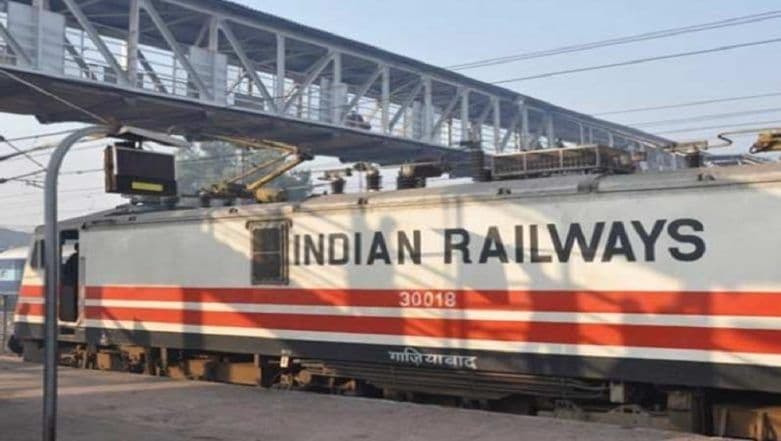 New Delhi, May 18: In a bid to conserve water, the Indian Railways has installed specially-designed aerators in the basin-taps of Tejas Express train. The Railway Ministry said that this step is aimed towards water conservation. Reports suggest that the measure was taken by the Bhusawal Division of Central Railway zone.
It must be noted that the aerators through their fine pores break the incoming stream of water into fine sub-streams. While the out-flowing water is sufficient for utilisation towards cleanliness, wastage is prevented by reducing excess flow.
Improvements in passenger amenities in train coaches are a continual endeavour of the Railways. "Conservation of water in en route consumption is not only an effective way to avoid en route watering complaints in coaching trains but is also a small but significant step in conserving the precious resource of water", an official release stated.
The railways is providing 18 nos. of mobile charging points in all class of passenger coaches including general class coaches in a phased manner. So far, all AC coaches have been provided with mobile charging points and 11452 sleeper coaches out of 16918 coaches & 10554 general coaches out of 17237 have been provided with 18 nos. of mobile charging points.
The aerators are to be fitted as a one-time measure and have been fitted in existing taps of Tejas Express (22119/22120) without any modification or replacements of available taps. The initiative reduces water consumption of each tap by 1/4th and hence is a significant step towards water conservation.
Various premium services like Humsafar, Tejas, Antyodaya and coaches like Deen Dayalu and Anubhuti, which have improved passenger amenities, have also been introduced in service. The Indian Railways has also rolled out 'Project Swarn' with the objective of significantly improving the passenger experience. In total, 14 Rajdhani and 15 Shatabdi trains will be covered.
The Railways is also improving the interior of the Integral Coach Factory (ICF) design coaches. New interiors with more pleasing colours, aesthetically designed fittings, panelling, improved toilets, etc. are being provided in the existing coaches by refurbishing them during Mid Life Rehabilitation (MLR). Work in 700 such Model rake coaches is being progressively carried out. Out of these, more than 100 Model rake coaches have already been turned out.