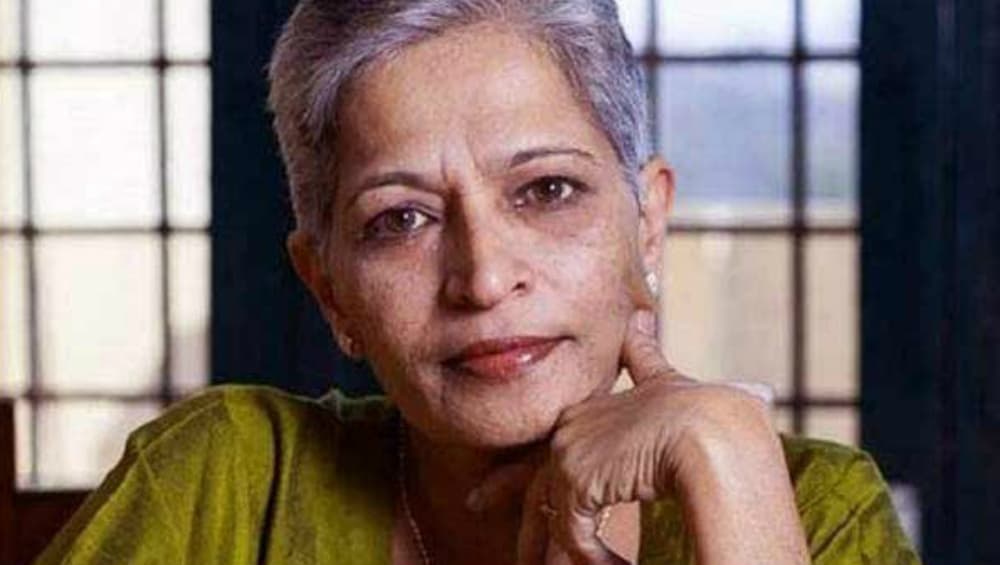 Bangalore. January 10: The Special Investigation Team (SIT) probing the murder of journalist-activist Gauri Lankesh has made a fresh arrest. According to a News 18 report, Rushikesh Devdikar Murali, who was primarily involved in the conspiracy to murder, was arrested in Dhanbad district on Thursday. The team also conducted search operations for more clues in his house.
Murali will be produced before the jurisdictional judicial magistrate on Friday. Gauri was shot dead by unknown by assailants outside her residence in Bengaluru on September 5 in 2017. Lankesh was the editor of the Gauri Lankesh Patrike, a tabloid known for "anti-establishment" views. Gauri Lankesh Murder Case: Police Takes Suspected Accused Into Custody, Probe On.
There were violent protests across the country after the murder of Lankesh. So far the SIT has arrested 16 people for their alleged involvement in the killing while two others are still at large. Parshuram Waghmare, the main accused in the Gauri Lankesh murder case, had admitted killing the Bengaluru journalist for just Rs 13,000. Parshuram told the investigating agencies about the amount that was paid to him to kill Lankesh in 2018.