Mumbai, September 27: Defence Minister Rajnath Singh will commission attack submarine INS Khanderi on Saturday in Mumbai. INS Khanderi is the second of the Indian Navy's six Kalvari-class submarines which are built in India under the Make in India programme. The submarine is a diesel-electric attack submarine which is designed by French naval defence and energy company DCNS. INS Vela: Indian Navy Launches Fourth Scorpene Class Submarine Under Project 75.
INS Khanderi is manufactured at Mazagon Dock Limited in Mumbai. It is amongst the most potent platforms to have been constructed in India. The submarine was launched in the presence of Minister of State for Defence Subhash Bhamre and the then Chief of the Naval Staff Admiral Sunil Lanba on January 12, 2017. The submarine began its sea trials on June 1, 2017.
INS Khanderi Underwater: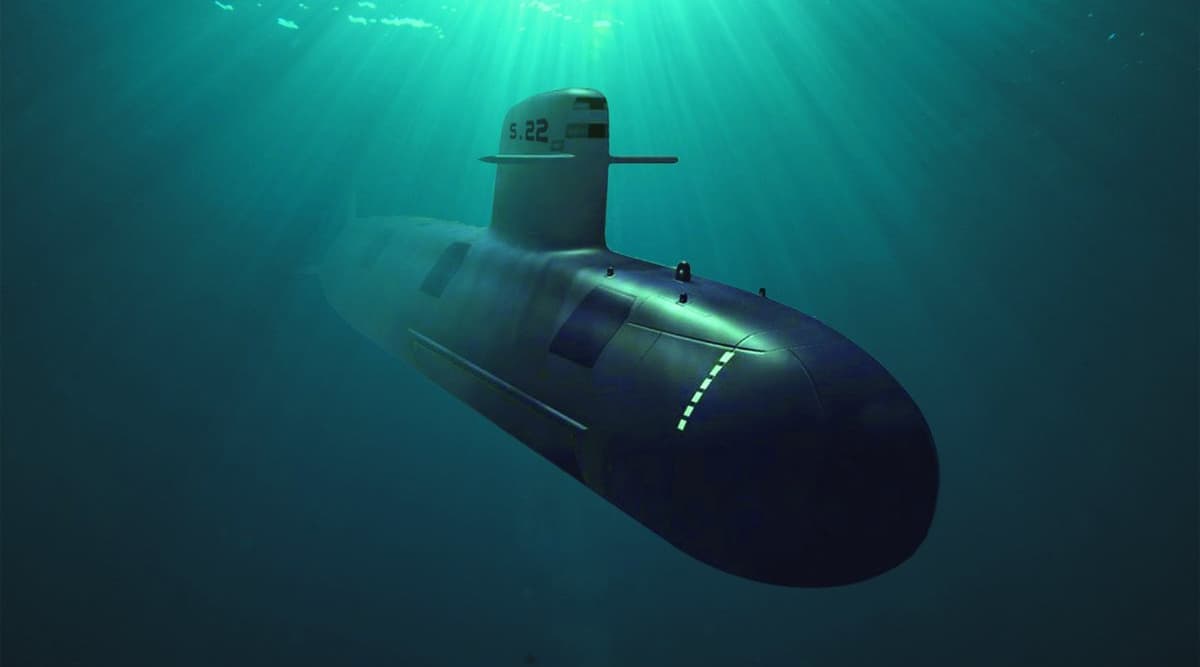 INS Khanderi has a state-of-the-art technology which reduces its noise under the sea. Only 36 crew members are required to be on INS Khanderi. The submarine displaces 1,615 tonnes on the surface and 1,775 tonnes when submerged, and it has a length of 67.5 metres. It is powered by four MTU 12V 396 SE84 diesel engines and 360 battery cells. INS Khanderi can used for patrolling for 50 days at a stretch at a depth of 350 metres. The submarine can travel at 37 kmph undersea while its speed on the surface is 20 kmph. Indian Navy Confirms Re-Deployment of Nuclear Submarine, Aircraft Carrier in Arabian Sea Post Pulwama Attack.
INS Khanderi on Water Surface During Trials:
While interacting with media, Captain Dalbir Singh, Commanding Officer of INS Khanderi, said, "It is the second submarine of Kalveri class. I am absolutely satisfied with the performance of this submarine. Results of all the trials of this submarine were better than we expected. It is a force-multiplier for us." The first Kalvari-class submarine INS Kalvari was commissioned in December 2017 by Prime Minister Narendra Modi.
Other Images of INS Khanderi: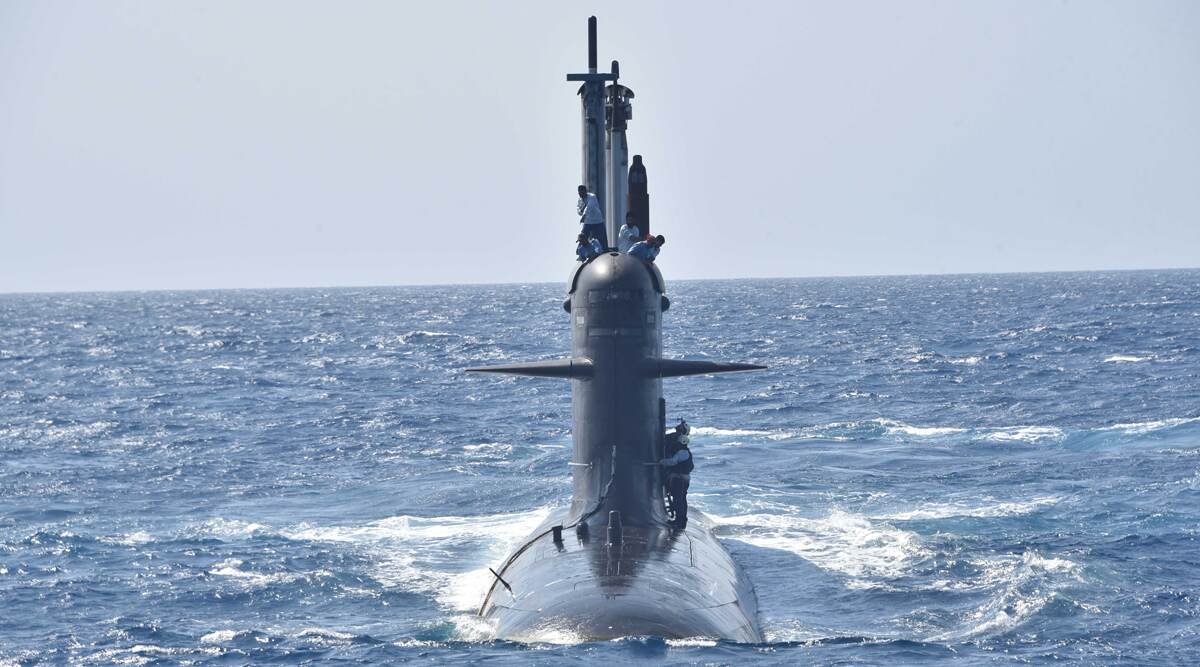 ANI's Updates:
Defence Minister Rajnath Singh to commission the second Kalvari class Submarine INS Khanderi tomorrow in Mumbai. pic.twitter.com/CSAp8JPOhY

— ANI (@ANI) September 27, 2019
The new submarine inherits its name from INS Khanderi (S22) which served in the Navy from 1968-89. The new Khanderi carries forward the legacy of her namesake, a Soviet Foxtrot Class, which was India's second submarine and rendered yeoman service to the nation for 21 years. It was commissioned on December 6, 1968, under the command of late Commander MN Vasudeva, at the Soviet seaport of Riga. INS Vikrant, Indigenous-Built Aircraft Carrier, 'Will Be Delivered to Indian Navy by 2021', Says Admiral Sunil Lanba.
On April 22, 1969, INS Khanderi undertook her maiden voyage to India wherein she successfully navigated 80 nm up the Congo River – to become the first submarine to reach Matadi – the highest port in the world. The submarine proved her mettle in the 1971 war whilst deployed on the Eastern seaboard.
After almost two decades of service, the sentinel of the deep was decommissioned on October 18, 1989. After decommissioning, the fin of the submarine was unveiled on August 17, 1990, at the parade ground of INS Virbahu, Vishakapatnam and continues to inspire the future generations thereon.
(The above story first appeared on LatestLY on Sep 27, 2019 04:24 PM IST. For more news and updates on politics, world, sports, entertainment and lifestyle, log on to our website latestly.com).