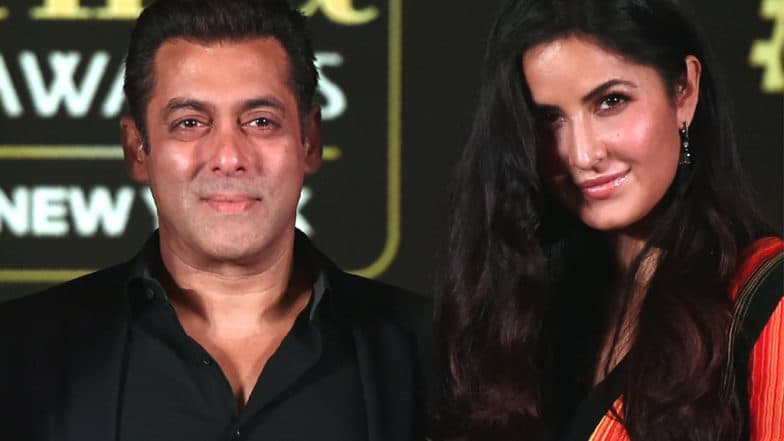 New Delhi, March 17: Actors Salman Khan, Katrina Kaif and Shah Rukh Khan would be roped in by the Narendra Modi government for promotion of Urdu language, a report said on Sunday. The three superstars have reportedly been reached out to by the National Council for Promotion of Urdu Language (NCPUL), an autonomous body under the Ministry of Human Resource Development, charged with the promotion of the language.
The NCPUL decided to harness Bollywood to promote Urdu after it realised that it is facing stiff competition from private groups, mainly the Delhi-based Rekhta Foundation, in creating awareness around the artistic language, said a report in the online portal The Print. However, no official government notification has been issued so far to confirm the development. Facebook Artificial Intelligence Significantly Improves Urdu to English Translation.
The report validate its claim by quoting NCPUL director Aquil Ahmed, who said that the Council is relying on the film fraternity as the private players involved in promotion of Urdu have also roped in actors, singers and lyricists to publicise their events.
"The Council has been tasked with the job of promoting Urdu as a language but all that we have been doing so far is producing literature in the language. We want to now focus more on promoting the language and not just the literature," Ahmed said.
The NCPUL chief said the body would ask Salman, Katrina and SRK to say a few lines in Urdu and record them. The short clips would then be used by the Council in its promotional programmes.
Netizens, however, have aired their apprehensions to the potential move. A section of Twitterati said Urdu is not the language used by Salman and Katrina, further pointing out that the latter's Hindi is also questionable. "Katrina can give a good demo of how not to speak Urdu," said one Yazad Umrigar in a sarcastic post.