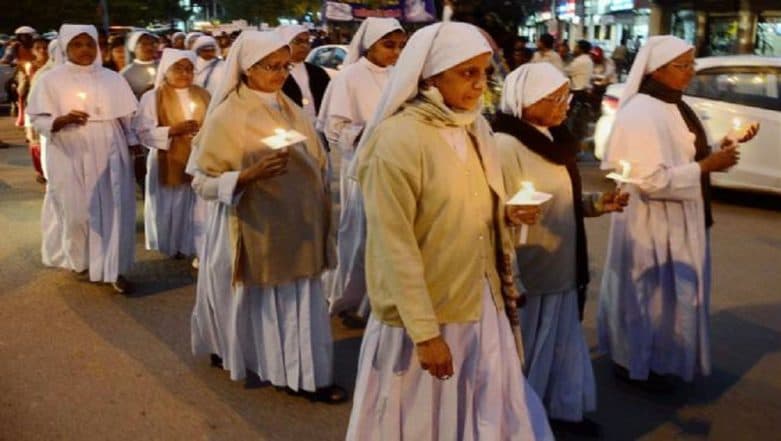 Thiruvananthapuram, September 14: Kottayam Police is likely to register a case against the Missionaries of Jesus for publishing the photo of the victim nun, reported news agency ANI. Missionaries of Jesus, the congregation to which the nun who has accused the Jalandhar diocese bishop of rape belongs, published the photograph in their press release on Friday. Kottayam Police has directed the local police to register victims' statement.
The congregation put out the photograph in a release issued to the media to publish the findings of its enquiry commission. As per the Indian laws, revealing the identity of rape and sexual assault victims is a crime. The congregation claimed that the May 23, 2015 photograph was taken when the nun was attending a private function along with Bishop Franco Mulakkal. According to the Missionaries of Jesus, the nun had attended several such functions with Mulakkal.
The nun has never appeared in public or in front of media after filing the complaint. In a press release, the congregation accused the victim, her five fellow nuns and four others of conspiring against the bishop. The nun has accused the clergyman of repeated sexual assault between 2014 and 2016. The bishop has, however, dismissed the allegations as "baseless and concocted". The victim had also sought the urgent intervention of the Vatican for justice and demanded the bishop's removal as the head of the Jalandhar diocese.