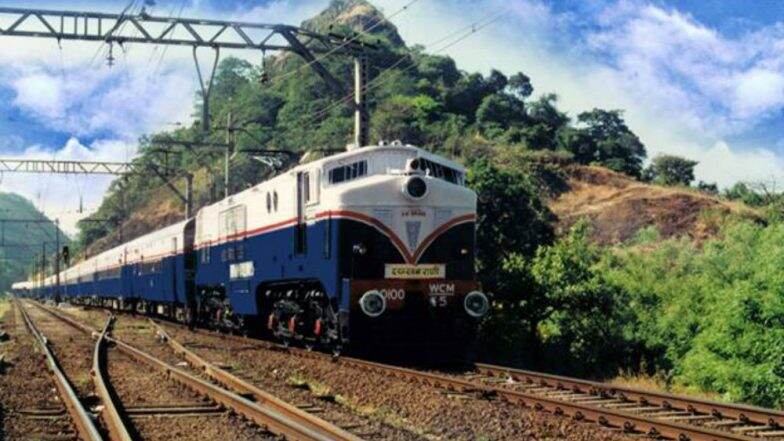 Pune, September 14: The Indian Railway Catering and Tourism Corporation (IRCTC) imposed a fine of Rs 25,000 to a private caterer after a passenger on Deccan Queen Express complaint about maggots in the omelette served to him. The incident took place in July this year, and the complaint was filed in the last week of August. Sagar Kale, a resident of Somwar Peth, filed the complaint at the Pune railway station against Mumbai-based caterer, Boon Catering Company Private Limited. IRCTC to Provide Taxi, Hotel Booking Services to Passengers Travelling on Tejas Express on Delhi-Lucknow & Mumbai-Ahmedabad Routes.
According to a report published in The Times of India,  on July 17, Kale had ordered an omelette in the train on July 17. He found maggots in the omelette when he was sprinkling salt and pepper on the meal. As the passenger sought a replacement of the meal, he was given another omelette, but in that too, there were worms. Lizard in IRCTC Food? Senior Citizen Tricks Indian Railways Staff To Get Free Meal.
The matter was then referred to the IRCTC. "The matter was under investigation ever since Pune rail division officials referred the case to us. Besides slapping a fine on the company engaged in conducting the catering services on the train, a warning has also been issued to them," reported TOI quoting an IRCTC spokesperson as saying. Kale said that he could not complain immediately as the Mumbai-Pune railway route was shut for days due to heavy rainfall in the area. This year in June, Deccan queen express celebrated its 90th year. Man Tweets Complain to IRCTC About 'Obscene and Vulgar' Ads on the Ticket Booking App; Gets Embarrassing Reply From Indian Railways.
Last year in May, IRCTC, slapped a fine of Rs one lakh fine on a contractor after a video surfaced showing catering staff using the toilet of a coach of the Nizamuddin- bound Garib Rath express for storing water bottles. Meanwhile, in the same month, another contractor was fined Rs one Lakh for using water from train toilet to make tea and coffee.