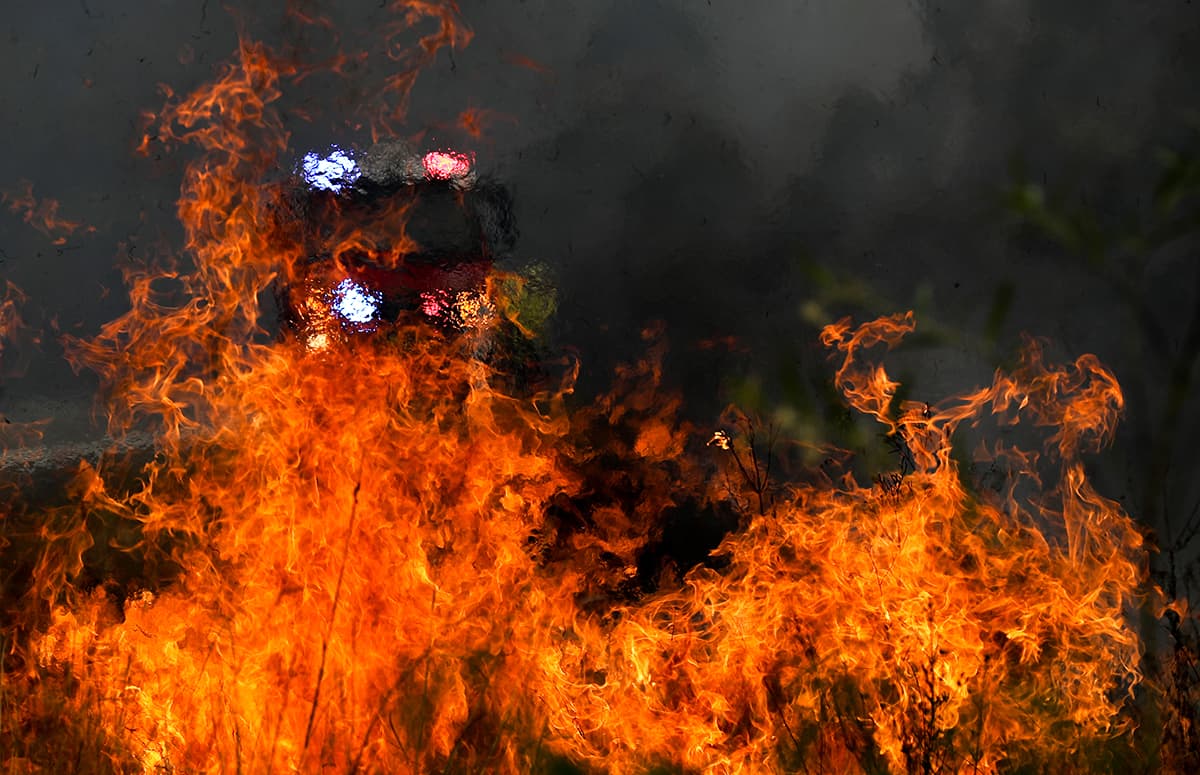 Mumbai, March 30: A fire broke out on the 4th floor of Mantralaya building in Mumbai on Monday evening. It remains unclear what caused the fire at the Mantralaya building. Fire tenders were rushed to the spot and the entire building was evacuated. Mantrayala is a seven storeyed building which houses most of the departments of the state government. The Chief Minister sits on the sixth floor.
According to reports, the fire was triggered by a short-circuit at around 8:30 pm. There was no immediate report about any person getting injured in the incident. Last month, a major fire broke out at GST Bhavan building in Mumbai's Mazgaon area. At least 30 fire tenders were deployed to battle the blaze even as tongues of flames accompanied by thick clouds of smoke billowed out of the upper two floors.
The blaze, the cause of which remained unclear, erupted around 12:30 pm and was brought under control after a nearly three-hour operation by firefighters. In 2012, three people lost their lives and 15 others were injured after a fire broke out at Mantralaya building. The fire that raged through the top four floors had reportedly destroyed thousands of sensitive documents, computer files and records.