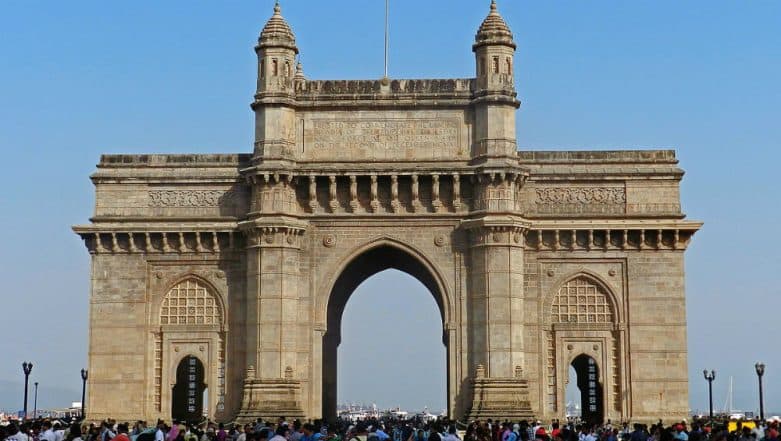 Mumbai, February 8: Mumbaikars are amusingly surprised by the sudden change in weather as cold winds started to blow over maximum city on Friday afternoon. This change in weather is attributed to the rainfall and chill weather in North India as many cities in Northern parts have experienced rainfall and snowfall over the last 24 hours. Mumbai has seen a drop in maximum temperature by six degrees and Friday, February 8 has turned out to be the coldest day in Mumbai this season. Delhi vs Mumbai Winter 2018–19: Delhi Laughs at Mumbai's 'Not-So-Cold' Weather but Mumbaikars Do Not Agree.
On Thursday, cold weather conditions prevailed in many parts of northern India. Temperatures in Jammu and Kashmir, Delhi, Rajasthan, Uttar Pradesh and other parts experienced snowfall, rainfall and cold weather. The cold winds seems to have reached Mumbai as well as people from Mumbai have been sharing their experience on Twitter regarding the fall in temperature. Mumbai Temperature Drops! From Common Cold to High Blood Pressure, How the Sudden Chill Can Affect Our Health.
Check the Tweets Below:
Cold breeze ❄️#Mumbai

— TApAn pAnDyA ★ (@iamTapanPandya) February 7, 2019
This Twitter user shared his experience on Twitter:
Been so surprisingly cold here in Mumbai in afternoon thanks to the wind flow

— Dan (@TylerD91) February 8, 2019
Some users like the one below seemed surprised by the sudden cold:
it is friggin cold today in mumbai

— गौरी (@jbskth) February 8, 2019
This user wants to know when is this cold weather leaving Mumbai:
Hi @IndianWeather_ when is this cold blast leaving Mumbai?

— Anupam Gupta (@b50) February 8, 2019
Guessing by the winds blowing and the fall in temperature, it seems that tonight and the next couple of days could compel Mumbaikars to take out their hoodies, sweaters and blankets. The winter gods have finally smiled at Mumbai, even if a little late. But as they say, it's better late than never.