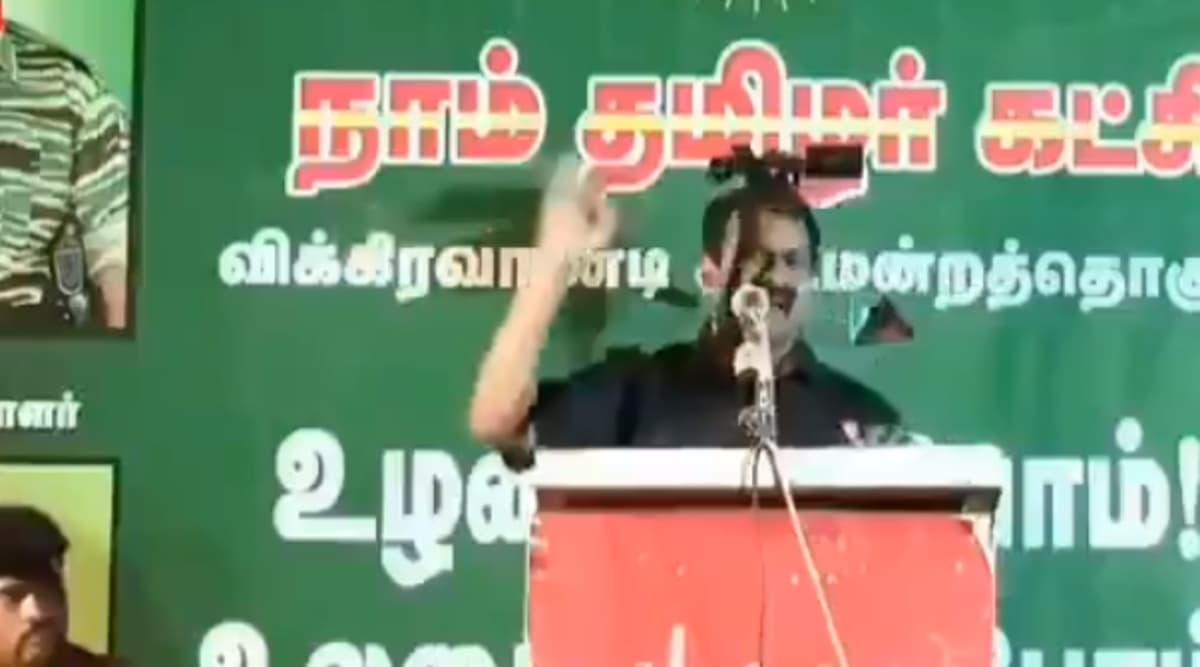 Viluppuram, October 14: Naam Tamilar Katchi (NTK) coordinator Senthamizhan Seeman has been booked by Tamil Nadu police for provocative speech against former Prime Minister Rajiv Gandhi. During campaigning in the poll-hit Vikravandi constituency, Seeman launched a diatribe against the Indian National Congress leader. He also termed Rajiv Gandhi as the "enemy of the Tamilians" and glorified his assassination, The News Minute reported. Lesser Known Facts About the Former Prime Minister of India Rajiv Gandhi.
"Yes, we killed Rajiv Gandhi. That is right," Seeman said adding, "A time will come when history is rewritten. It will say that Rajiv Gandhi, who sent Indian Peace Keeping Forces (IPKF in Sri Lanka) to sell-out and kill my people, was murdered in the motherland of Tamilians," the report said.
The NTK leader has been booked on the basis of a complaint filed by Villupuram District Congress Secretary Ramesh. The case has been registered under sections 504 (intentional insult with intent to break the public peace), and 153 (Wantonly giving provocation with intent to cause riot) of the IPC.
Meanwhile, Seeman refused to take back his controversial statement. This is not the first time, in 2018, a complaint was filed against him for praising the Liberation Tigers of Tamil Eelam (LTTE) at a meeting in Chennai's Kottivakkam.