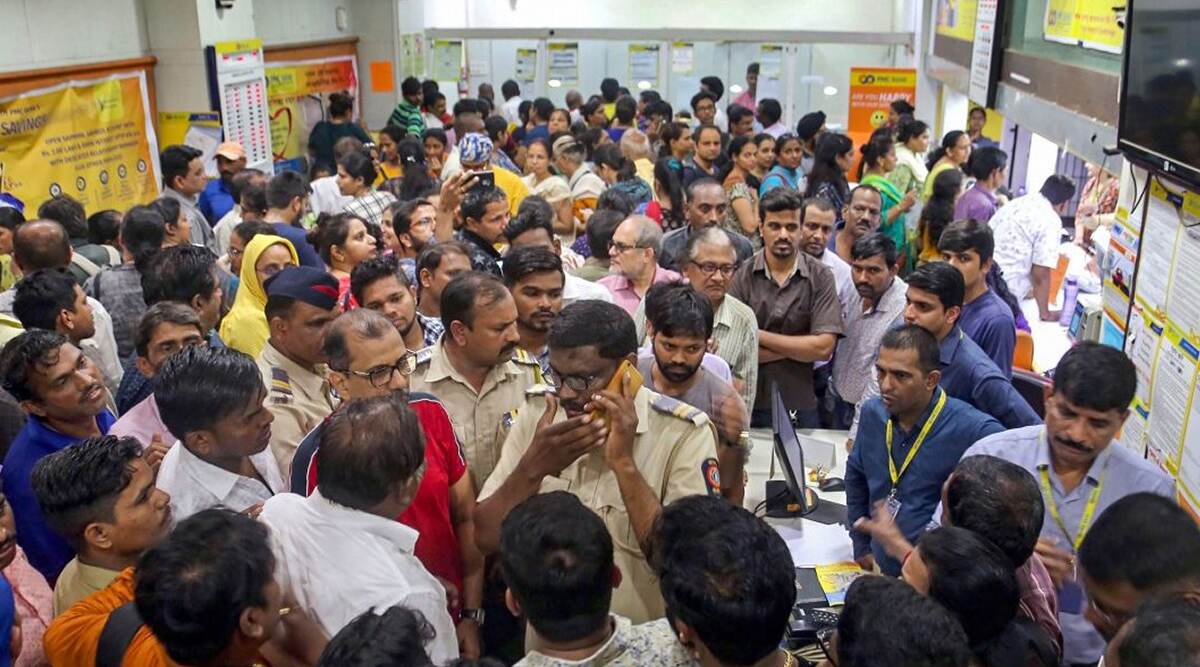 Mumbai, November 5: Providing much-needed relief to all customers of crisis-hit Punjab and Maharashtra Cooperative (PMC) Bank, the Reserve Bank of India (RBI) on Tuesday increased the the withdrawal limit to Rs 50,000 from the existing limit of Rs 40,000. The withdrawal limit for account holders was initially Rs 1,000 per each customer for six months, which was later raised to Rs 10,000 and then to Rs 40,000. In its official release, the RBI said it has decided to allow the depositors to withdraw from the bank's own ATMs within the prescribed limit of Rs 50,000 with an aim to ease the process of withdrawals. PMC Bank Scam: Mumbai Police Detains Several Depositors Protesting Outside RBI Office Near BKC.
"The Reserve Bank of India, after reviewing the bank's liquidity position and its ability to pay its depositors has decided to further enhance the limit for withdrawal to 50,000/- (Rupees Fifty Thousand only), inclusive of 40,000 allowed earlier. With the above relaxation, more than 78% of the depositors of the bank will be able to withdraw their entire account balance," RBI said in a statement. PMC Bank Crisis Likely to Affect Mumbai, Navi Mumbai Gurudwaras' 550th Birth Anniversary Celebrations of Guru Nanak Dev as Nearly Rs 100 Crore Lies in Accounts.
On Monday, the Bombay High Court had asked the RBI about the steps it has taken to protect the interests of depositors of the crisis-hit bank. It directed the RBI to file its affidavit and posted the matter for further hearing on November 19. The court refused to grant any interim relief in the matter.
On October 29, depositors of the Bank had gathered outside the RBI's office demanding an assurance that their money deposited with the scam-hit bank was safe. The anguished protesters also demanded that the PMC Bank be revived so that they could withdraw their money.
The PMC Bank has been put under restrictions by the RBI after an alleged fraud of Rs 4,355 crore scam came to light. According to a report by PTI, the RBI had on September 23, imposed regulatory restrictions on the Bank for six months over alleged financial irregularities.