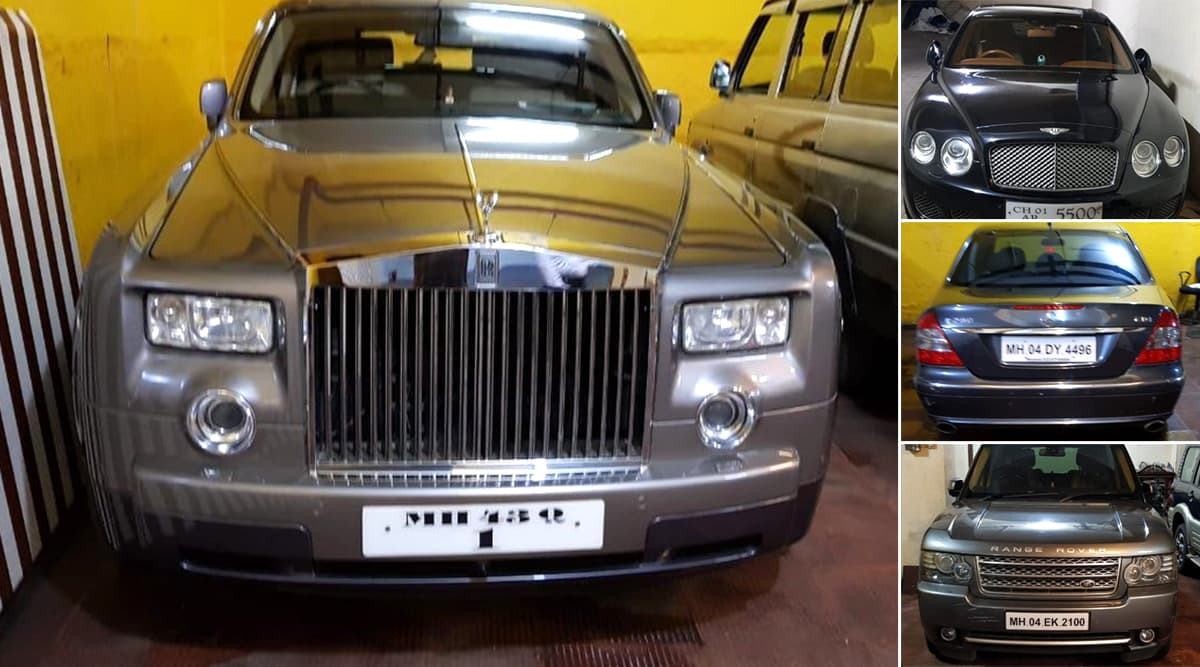 Mumbai, October 7: The Enforcement Directorate (ED) in Mumbai seized the private jet and ultra-luxury cars of Housing Development and Infrastructure (HDIL) promoters Rakesh and Sarang Wadhawan in connection with the Rs 6,500 crore Punjab and Maharshtra Co-operative (PMC) Bank fraud case. Reports inform that the cars include two Rolls Royce Phantom, an ultra-luxury Bentley Continental and several BMW, Mercedes, Jaguar and Land Rover SUVs. According to a tweet by ANI, the ED had seized the jet and cars in the last week. The law enforcement agency had raided the premises of HDIL promoters on Friday. PMC Bank Crisis to Impact Maharashtra Assembly Elections 2019? Depositors Seek Access to Their Money with Placards Saying 'No Solution, No Vote'.
Rakesh and Sarang, the two promoters of debt-ridden HDIL are the accused in the alleged multi-crore scam at the bank. On Sunday, the duo was sent to police custody till October 9 after  they failed to cooperate in the investigation. It must be noted that a total of 10 out of 44 accounts that led to the bank falling in debt were linked to HDIL and the personal accounts of the accused were among those 10 accounts.
Here's the tweet:
Mumbai: Enforcement Directorate (ED) seized the private Jet and cars of Housing Development and Infrastructure (HDIL) promoters Rakesh and Sarang Wadhawan in PMC bank case, last week pic.twitter.com/e67SYrQcsb

— ANI (@ANI) October 7, 2019
The ED also questioned the Wadhawans on the Falcon 2000 business jet and a luxury Yatch, Ferretti 881, owned by Rakesh Wadhawan's son Sunny Wadhawan.
On Sunday, a Mumbai magistrate remanded the arrested ex-Chairman of the PMC Bank Ltd, S Waryam Singh, to police custody till October 9. Reports inform that Singh was nabbed by the Economic Offences Wing (EOW) of the Mumbai Police from his hiding place in Mahim late on Saturday, following which he was produced before the Esplanade Magistrate Court on Sunday.
The RBI had on September 24 slapped six-month sanctions on PMC Bank, restraining it from carrying out a majority of its routine businesses. The decision of the RBI had sparked hue and cry among the depositors and stunning the banking and corporate circles ahead of the festival season.
According to the police, PMC bank officials gave loans to HDIL between 2008 and 2019 despite no repayment of the previous loans.The FIR was registered under various sections of the Indian Penal Code (IPC), including criminal breach of trust, cheating, and forgery.