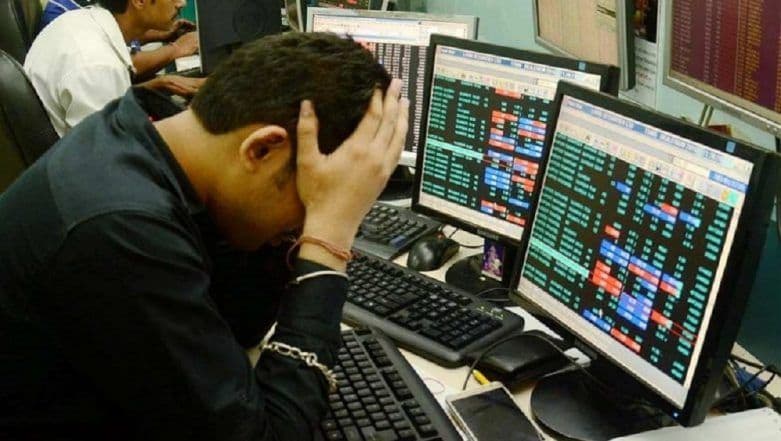 Mumbai, July 9: Facing the decline of 793 points on Monday - sharpest since October 2018 - the Sensex opened at 38754.47 points on Tuesday, a rise in 33.9 points. On the other side, Nifty opened at 11,531.60, with a decline in 27 points on Tuesday. Due to the nosedive on the beginning day of the week, equity investors lost close to Rs 3.2 lakh crore and as the market remains to be volatile, speculations of retrieving the loss are highly expected.
As per to the market experts, the plunge in the market is a post-impact of the Union Budget 2019, which was presented by Finance Minister Nirmala Sitharaman. Though on day of the Budget, Sensex crossed 40,000-mark and Nifty almost reached 12,000 mark, the slowdown in the stock market index seems pertinent. Even reports are there that Rs five lakh crore of equity investor wealth got wiped out in the last two sessions due to panic selling by the investors. Markets Crumble: Sensex Closes 800 Points Down at 38,720, Nifty Ends at 11,562, Down 2%
With the current trend of the market, limping with 208.17 points negatively, the Sensex stands at 38512.40 points, while Nifty remains to keep a nosedive with 69.95 points and currently stands at 11,488.65 points. The rupee on Tuesday opened one paisa higher at 68.65 against the US dollar, while the gold prices remain to Rs 34,598 per 10 grams.
Among the top gainer after the opening of the market are ABB India (61.75), Info Edge (50.55), Piramal Ent. (19.85), Larsen & Toubro (17.40), Hero MotoCorp (9.80) among others. However, the top losers with the market opening bells include Titan Company (130.40), Page Industries (401.55), Bata India (27.95), TCS (43.55), HDFC (28.20), among others.