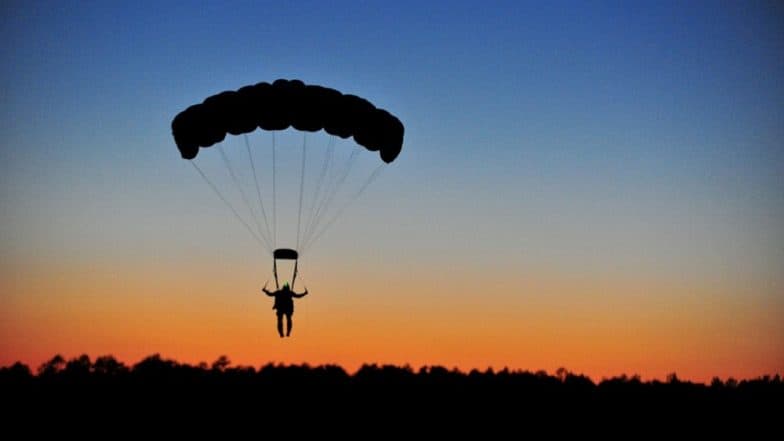 Satara, February 14: A professional paraglider from South Korea was killed when his glider crash-landed and hit a stony hillside in Panchgani, a hill station in Satara district's Sahyadri mountain ranges. The tragic incident took place on Tuesday after the South Korean national, Sang Taek Oh, took off from Rajpuri Point of the hill station. Himachal Pradesh: Singaporean Paraglider Who Crash-Landed in Dhauladhar Mountains Found Dead.
In this case, Vistas Kharas, a Bandra based organiser, has been arrested for holding the event illegally even after being denied permission for it and not taking adequate safety measures. After Taek Oh went missing a local rescue team started search operation and rushed him to the hospital, where, he was declared dead on arrival. Spanish Paraglider Rescued in Kangra Valley.
"According to the information received, owing to some strong wind, his glider went out of control and instead of reaching the landing point, it fell into the forest areas. The victim may have hit a rocky wall on the hills and died," said R.N. Kaple, an officer with the Panchgani Police told IANS.
Sang Oh came to India on a tourist visa to participate in an international solo-paragliding competition that started on Tuesday and was scheduled to continue till Sunday. A case has been registered against Kharas under section 304 (A) (Causing death by negligence) of Indian Penal Code.