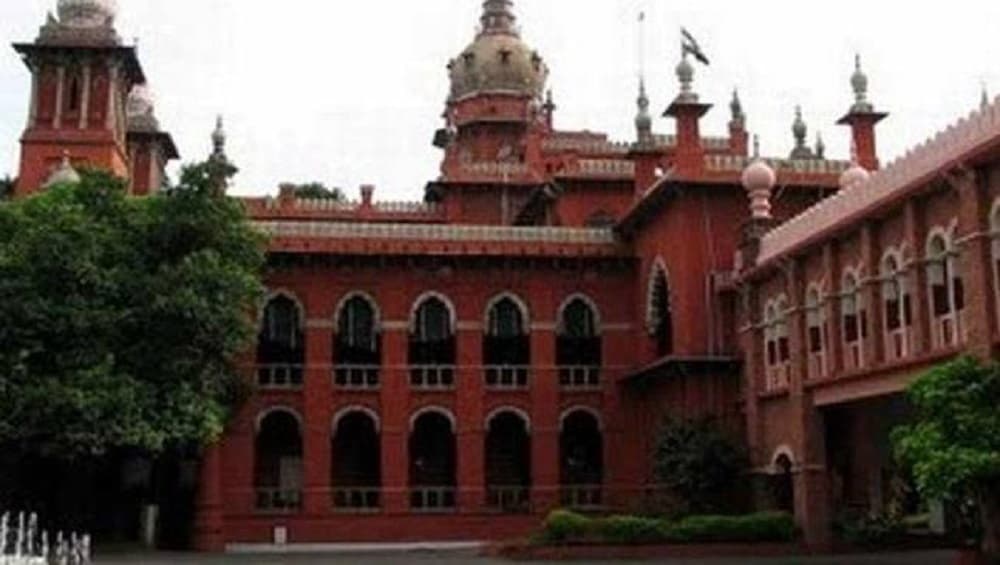 Chennai, September 13: The Madras High Court on Friday ordered the Tamil Nadu government to pay Rs 5 lakh as compensation to the family of Subashree, the Chennai techie who was killed in a road accident due to an illegal hoarding. The ex-gratia amount, which must be handed to the victim's kin at the earliest, should later be recovered from officers who were responsible for removing the illegal billboard, the HC bench said. After AIADMK Banner Led to Techie's Death, Stalin Warns DMK Cadre Against Putting Up Hoardings.
The accident was reported on Thursday when Subashree, who was riding a two-wheeler on Pallavaram-Thoraipakkam Radial Road, was knocked down after the illegal hoarding fell on her. Subsequently, a water tanker coming from behind crushed her to death. Eye-witnesses have revealed that the victim was wearing a helmet at the time of accident.
CCTV Captures Moment When AIADMK Banner Fell on Chennai Techie:
#Breaking | Madras High Court directs TN Govt and Chennai Corporation to take disciplinary action against officials who failed to prevent illegal banners in Pallikaranai that led to death of 23 year old Subashree.

Details by TIMES NOW's Shilpa. | #BanTheBanner pic.twitter.com/6wUwzaqQ5v

— TIMES NOW (@TimesNow) September 13, 2019
The court, hearing a plea filed by social activist 'Traffic Ramaswamy', lashed out at the state government for not complying with its earlier orders to remove illegal hoardings. Irrespective of the party in power, the government of Tamil Nadu has remain unaffected with the massive loss of lives.
"How many more litres of blood the state government needs to paint the roads with," a Division Bench of Justices M Sathyanarayanan and N Seshasayee was quoted as saying by news agency PTI.
The court wondered whether the death of Subashree would at least move Chief Minister K Palaniswami towards taking decisive action against unauthorised banners. "There is zero respect for lives in this country," the court said pointing to "sheer bureaucratic apathy."