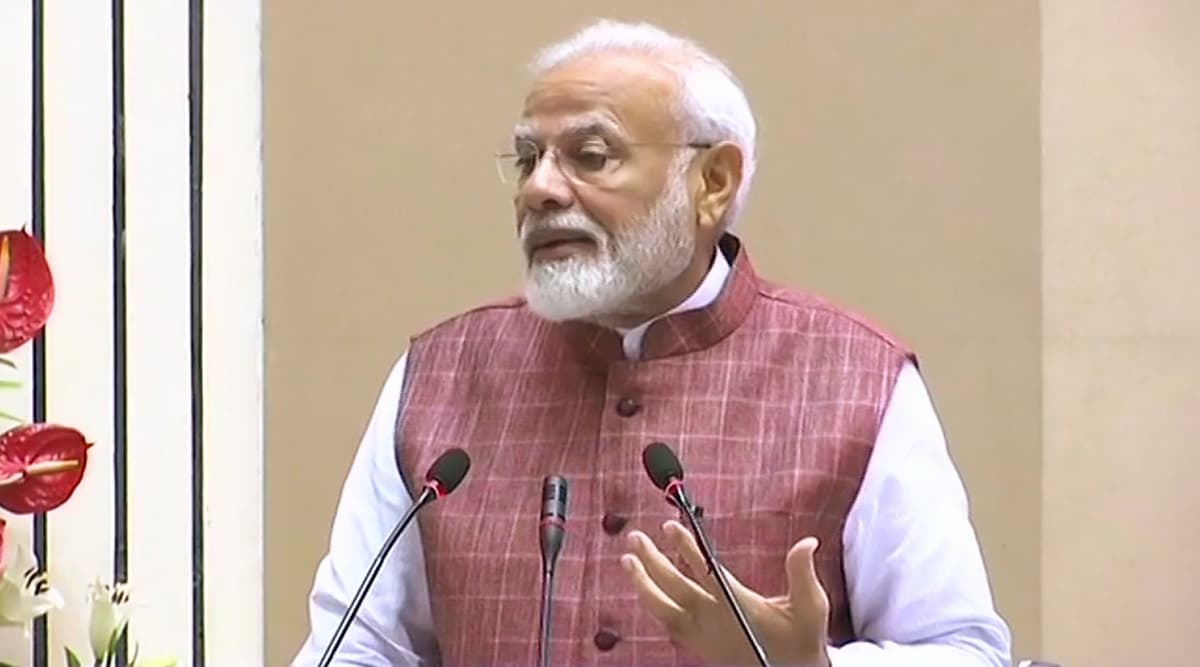 New Delhi, October 1: Prime Minister Narendra Modi on Tuesday, speaking at a function marking one year of the "Pradhan Mantri Jan Arogya Yojana - PMJAY- Ayushman Bharat," called the Ayushman Bharat health scheme a major success and credited it with bringing changes in India's healthcare field. The Prime Minister credited the Ayushman Bharat Yojana for bringing a revolution in the field of healthcare in India. The Prime Minister also stressed on the importance of medical education in India. PM Modi also launched an App on the occasion. Ayushman Bharat Fraud: 111 Hospitals 'Named and Shamed' by Health Ministry For Irregularities in PMJAY Implementation.
The Prime Minister said that the Pradhan Mantri Jan Arogya Yojana - pmjay - Ayushman Bharat programme mobile app should be made more user friendly. One year of Ayushman Bharat, the largest healthcare programme in the world.
Read the ANI Tweet Below
PM Modi at valedictory function of 'Arogya Manthan' in Delhi: Ayushman Bharat ensures medical treatment to patients from all over the country, which was impossible earlier. In the last 1 year around 50,000 beneficiaries have availed its benefits, outside of their home states. pic.twitter.com/LbNAVrEdII

— ANI (@ANI) October 1, 2019
PM Modi urged those involved in the healthcare industry to come up with inventions in the sector. The Prime Minister also mentioned the gap in the healthcare facilities in the various cities and centres in India.
"The purpose of the Arogya Manthan is to provide a platform to meet for all the important stakeholders of PM-JAY to meet and discuss the challenges faced in the implementation of the scheme in the past year and to forge new understanding and pathways to improving implementation," the PMO had tweeted before PM Modi's speech.