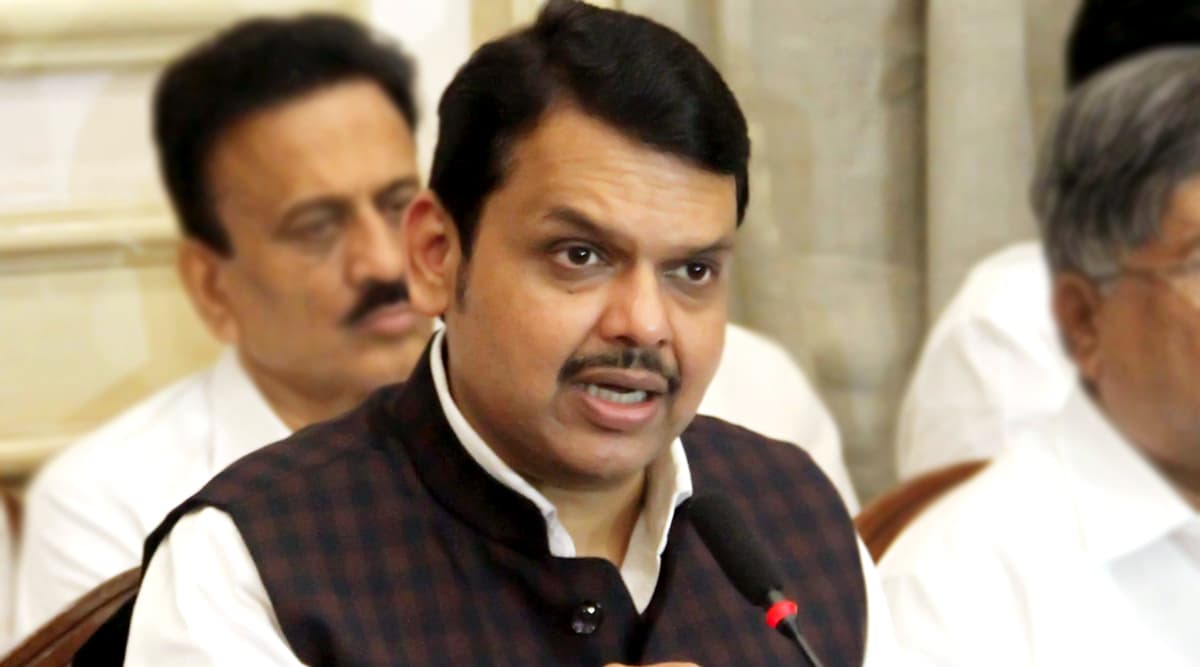 Mumbai, November 29: Former Maharashtra Chief Minister Devendra Fadnavis took to Facebook to question Shiv Sena-Congress-NCP alliance or the Maha Vikas Aghadi over holding a closed and "secret" meeting on the farmers issue and trying to prove majority in a "hush-hush" way. The BJP leader also questioned the government's alleged haste in trying to change the pro-tem speaker. BJP leader Kalidas Kolambkar was appointed the pro-tem speaker to administer the oath-taking of the newly elected MLAs on Wednesday, November 27. Uddhav Thackeray Sworn In as Maharashtra CM, Ends Shiv Sena's 20-Year Drought From Helm of Power.
Devendra Fadnavis, in his Facebook post, alleged that Shiv Sena, Congress and NCP were still 'hoarding' their MLAs and questioned the lack of trust shown by the Maha Vikas Aghadi on their legislators. Fadnavis also mentioned in his post how the Shiv Sena-Congress-NCP combine had tried to prove they have the required numbers or the majority of MLAs to form the government. Fadnavis reiterated in his Facebook post that BJP will play the role of Opposition. Uddhav Thackeray Becomes Maharashtra CM: A Soft-Spoken Shiv Sena Leader Emerges From Shadows to Become Rightful Heir of Bal Thackeray's Legacy.
Find Devendra Fadnavis' Post in the Post Below
Meanwhile, Fadnavis started the process of vacating the official bunglow of Maharashtra chief ministrer 'Varsha' on Thursday. Fadnavis was also seen in the swearing-in ceremony of Uddhav Thackeray at Dadar's iconic Shivaji Park on Thursday.
Maharashtra Chief Minister Uddhav Thackeray on Thursday night chaired the maiden meeting of his cabinet which sanctioned ₹20 crore for conservation of the Raigad Fort as he promised concrete assistance for farmers after reviewing existing schemes instead of any piecemeal aid.
Thackeray, sworn in the CM here hours earlier, chaired the first meeting of his cabinet at Sahyadri Guest House in south Mumbai. He said the first decision of the cabinet was to approve a sum of ₹20 crore for conserving the Raigad Fort, which was the capital of Chhatrapati Shivaji Maharaj in the 17th century.