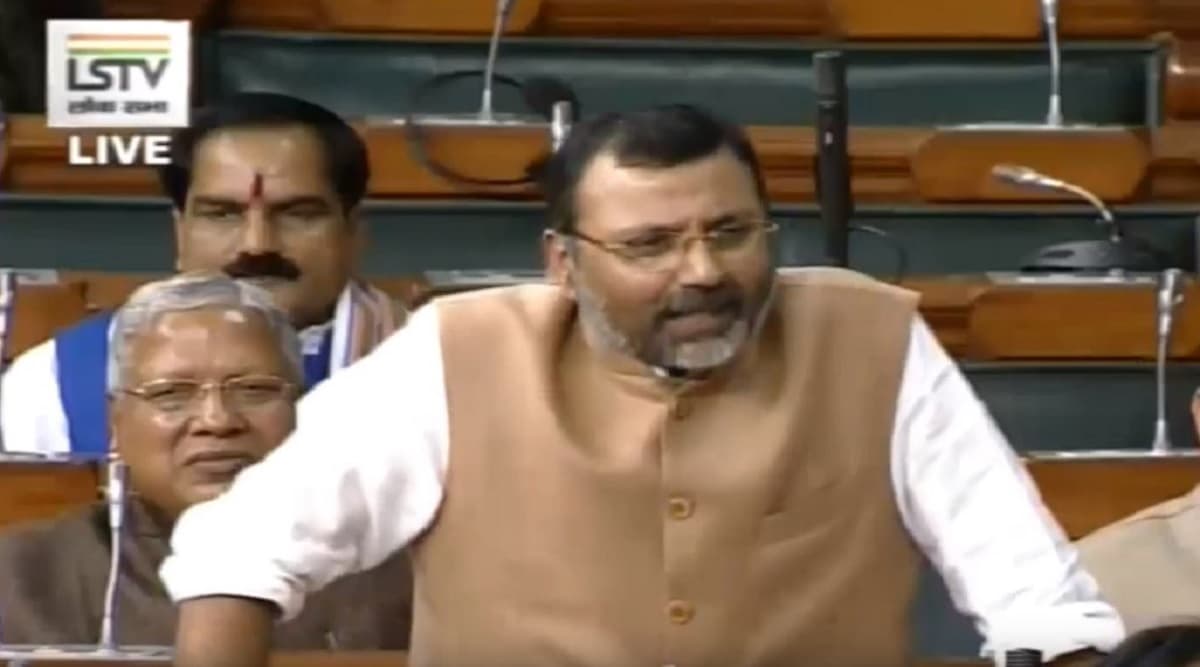 New Delhi, December 2: Bharatiya Janata Party (BJP) lawmaker from Jharkhand's Godda constituency, Nishikant Dubey, slammed critics for over-emphasising on the falling Gross Domestic Production (GDP) rate. According to Dubey, the GDP figures should not be considered as the centrifugal aspect of measuring the economy's strength. More emphasis should be given on ascertaining whether "happiness" is penetrating among the masses.
The thrust of the government is towards "sustainable development" rather than maximising the GDP numbers. The world, in the near future, will not make much use of the GDP figures, Dubey said. The three-time lawmaker further claimed that all policymakers would soon concentrate on "happiness" and sustainable development. GDP Downslide Triggers Rumblings in NDA, Oldest BJP Allies Warn Over 'Alarming' State of Economy.
"Calculating GDP began in 1934, before that the concept did not exist. It would be incorrect to consider GDP as Bible, Ramayan or Mahabharat. In the future, there will be no major value of the GDP numbers," Dubey told the Lok Sabha.
"The new theory today focuses on the welfare of common man. More than the GDP, it is important to ensure sustainable development and whether happiness is penetrating or not," the BJP MP added.
Update by ANI
Nishikant Dubey, BJP MP in Lok Sabha: Aaj ki nai theory hai ki sustainable economic welfare aam aadmi ka ho raha hai ke nahi ho raha. GDP se zyada important hai ke sustainable development, happiness ho raha hai ke nahi ho raha. https://t.co/GE0LNeyLO6

— ANI (@ANI) December 2, 2019
Dubey's remarks comes days after the GDP for the second quarter of financial 2019-20 dropped to 4.5 percent. This is the lowest figure clocked by the economy since 2013. The falling numbers drew a sharp response from the Opposition, with former Prime Minister Manmohan Singh calling the state of economy as "alarming".
Even as Dubey stresses on concentrating on the penetration of happiness among the masses, India had fared poorly in the World Happiness Index 2019 prepared by the UN Sustainable Development Solutions Network. The country ranks at 140th spot out of the total 156 nations, even behind neighbours Pakistan, Nepal and Bangladesh.