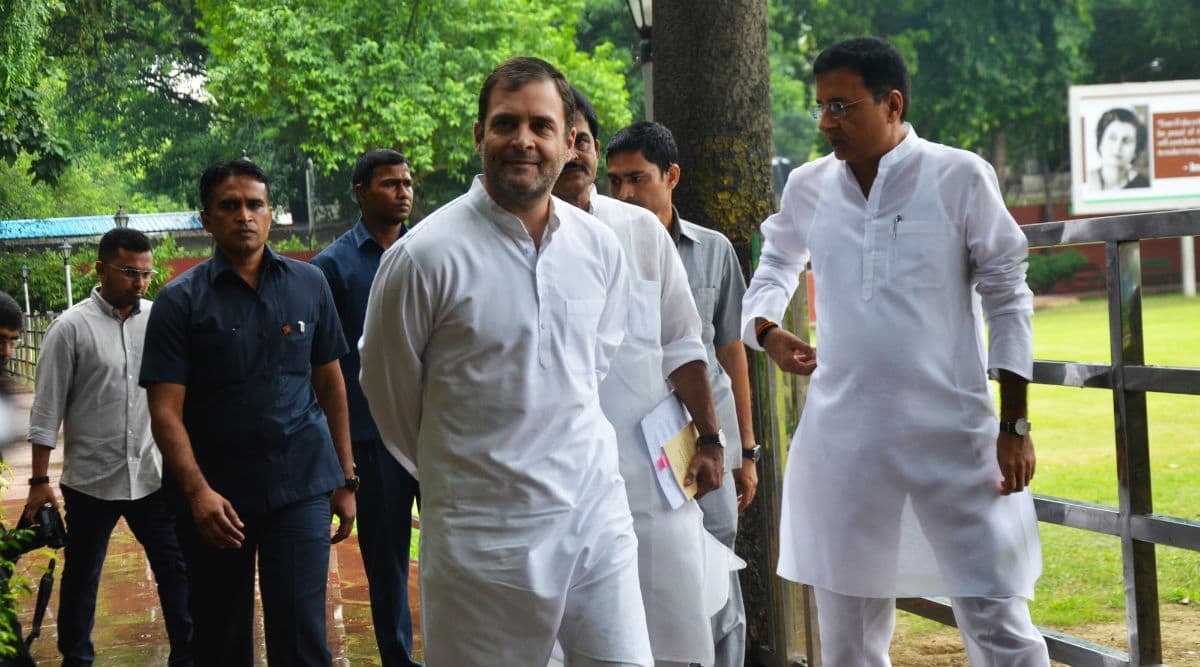 New Delhi, October 21: Congress MP Rahul Gandhi on Monday took a swipe at the Bharatiya Janata Party (BJP) over one of its candidates' comment that no matter what button is pressed on Electronic Voting Machine (EVM)s, every vote will go to the saffron party in the Haryana assembly elections 2019. Sharing a video of BJP legislator Bakshish Singh Virk's controversial statement, Rahul Gandhi described him as "the most honest man" in the ruling party. Haryana Assembly Elections 2019 Voting Live News Updates.
"The most honest man in the BJP," tweeted Rahul Gandhi with a video of Bakshish Singh Virk speaking at a public meeting in Haryana's Assandh assembly constituency, where he is re-contesting. "Whoever you vote for, we will get to know. Don't think we won't know. We deliberately don't tell you, but if we want, we can find out. Because Modiji (Prime Minister Narendra Modi) is intelligent. Manoharlal (Chief Minister ML Khattar) is intelligent," BJP MLA is heard saying. Haryana Assembly Elections 2019: Full List of Constituencies With Current MLA Names and How BJP, Congress, INLD Performed in 2014.
Rahul Gandhi's Tweet:
The most honest man in the BJP. pic.twitter.com/6Q4D43uo0d

— Rahul Gandhi (@RahulGandhi) October 21, 2019
In his speech, which appears to be a warning to voters in Harayana, Virk makes an apparent claim that the EVMs are manipulated. "You may vote for whoever you want, your vote will go to the kamal (lotus, BJP's poll symbol) only. Press any button, the vote will go to BJP. We have fixed a purja (part) in the EVM machines," the BJP legislator said. Virk has been served a show-cause notice by the Election Commission for his controversial comment.
The BJP candidate, however, claimed that "a fake video had been made viral" and he didn't make any comment on EVMs. "Some media persons have done this act and twisted the entire thing. I respect the Election Commission and have faith in EVMs. I never said anything about the voting machines. There is no truth in the allegations...it is a conspiracy to defame me and my party," Virk was quoted as saying.