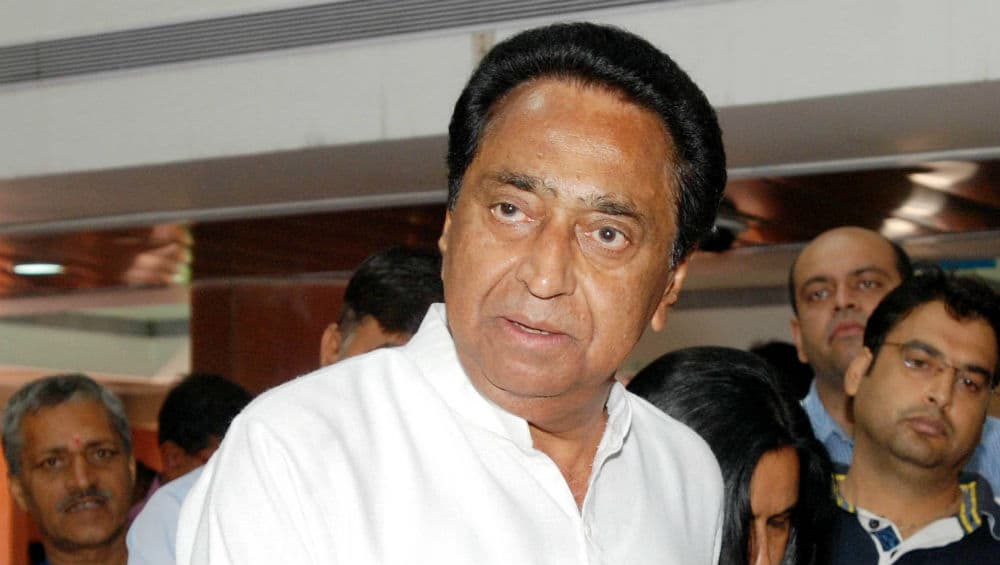 Bhopal, October 17: Madhya Pradesh Chief Minister Kamal Nath on Thursday ordered an enquiry into the death of 17 cows, after their carcasses were found in a government school in Samudan village near Dabra town. Following the corpses found in school, there was chaos in the area, and police had to be called to maintain the law and orders situation.
Announcing the action taken by the state government, Kamal Nath took to Twitter and wrote, "We are committed to protecting and conserving Gaumata. Such incidents can't be tolerated. Strict action should be taken against whoever is found responsible" Kamal Nath Responds to Jyotiraditya Scindia, Digvijaya Singh as Congress Infighting Escalates in Madhya Pradesh.
Here's Kamal Nath's Tweet:
ग्वालियर के डबरा के समूदन में 17 गायों की मृत्यु की ख़बर बेहद दुखद।

इस घटना की निष्पक्ष जाँच के निर्देश।

जाँच में जिसका दोष सामने आये , उस पर कड़ी कार्यवाही हो।

हम गौमाता की रक्षा व संवर्धन के लिये निरंतर प्रयासरत व बचनबद्ध।

ऐसी घटनाएँ बर्दाश्त नहीं की जा सकती है।

— Office Of Kamal Nath (@OfficeOfKNath) October 17, 2019
According to a report, published in the Indian Express, Dabra Police Station has registered a case under Section 9 of the Madhya Pradesh Gauvansh Vadh Pratishedh Adhiniyam act, 2004. It is to be known that the incident came to light on Wednesday evening when cows were being buried in the premises of the government secondary school.