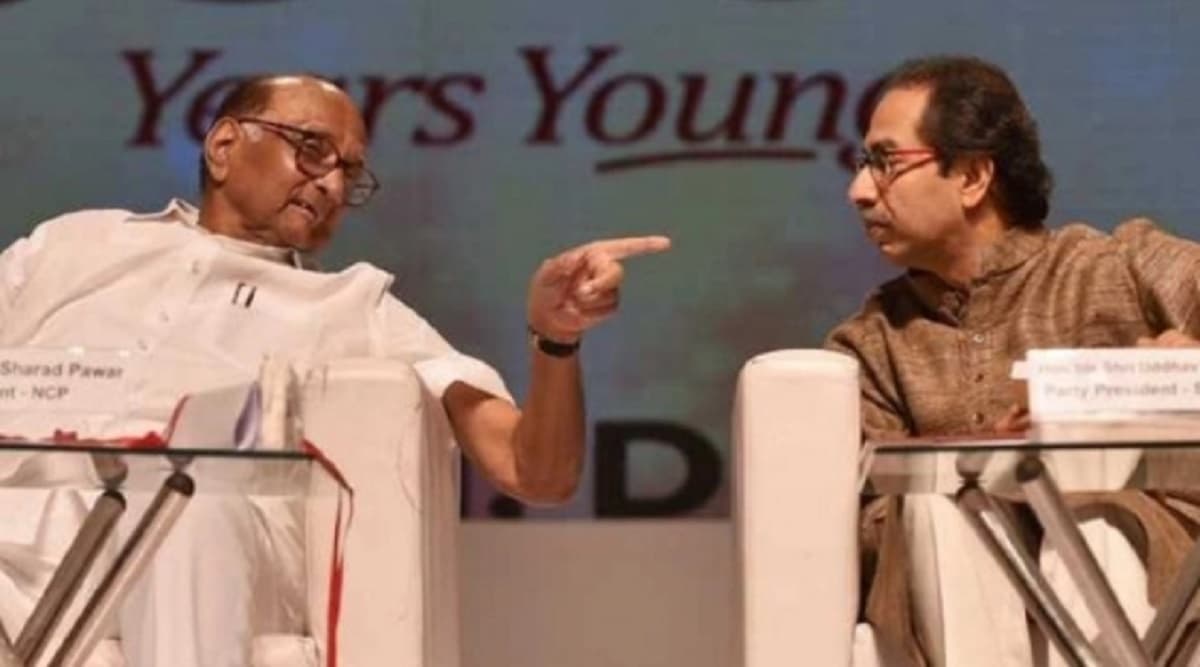 Mumbai, November 22: After a prolonged political stalemate in Maharashtra, the Congress, Nationalist Congress Party (NCP) and Shiv Sena have nearly sealed their unthinkable alliance in the state. NCP chief Sharad Pawar told reporters after the joint meeting that the name of Sena supremo Uddhav Thackeray has been proposed for leading the coalition government as the Chief Minister. The three parties are scheduled to issue a formal announcement tomorrow -- subsequent to which, they are likely to approach the Governor. Maharashtra Government Formation: Consider 'Pedhas' Being Ordered, Says Shiv Sena MP Sanjay Raut.
Speaking to reporters, Pawar said, "Tomorrow a press conference will be held by the three parties.Discussion are continuing. Tomorrow we will also decide when to approach the Governor. He further added that all the parties have consensus on the name of Thackeray as Chief Minister. The Shiv Sena Chief also termed meeting as fruitful. Notably, Maharashtra Governor Bhagat Singh Koshyari has also cancelled his tour amid ongoing political tussle in the state.
Sharad Pawar's Statement:
NCP Chief Sharad Pawar: Uddhav Thackeray's name for CM was also discussed in the meeting, more talks will continue tomorrow https://t.co/fGi2AuLsvj

— ANI (@ANI) November 22, 2019
On Thursday, Shiv Sena MP Sanjay Raut  had said that his party, along with the NCP and Congress, would meet Koshyari on November 23, apparently to stake claim to form a government. According to reports, a swearing-in ceremony could take place on November 24 or 25. Sanjay Raut told NDTV, "On Saturday, a letter signed by the MLAs of the three parties will be handed over to Governor Bhagat Singh Koshyari."
After Wednesday's meeting, the Congress and the NCP leaders said they have in-principle agreed to form an alliance in Maharashtra and a give a "stable" state government. All the three parties have drafted a Common Minimum Programme (CMP).  Relief to farmers and job creation are given top priority in the CMP. Maharashtra: Final Round of Discussions Today, 'Maha Vikas Aghadi' Inching Closer to Form Govt.
The political stalemate erupted in the state after the Bharatiya Janata Party (BJP) rejected Shiv Sena's demand for equal power sharing including the CM post on rotational basis. The BJP bagged 105 seats, while Thackeray-led party clinched 56 seats in the 288-member Maharashtra Assembly. The Congress and the NCP won 44 and 54 seats respectively. The President's Rule is currently imposed in the state.