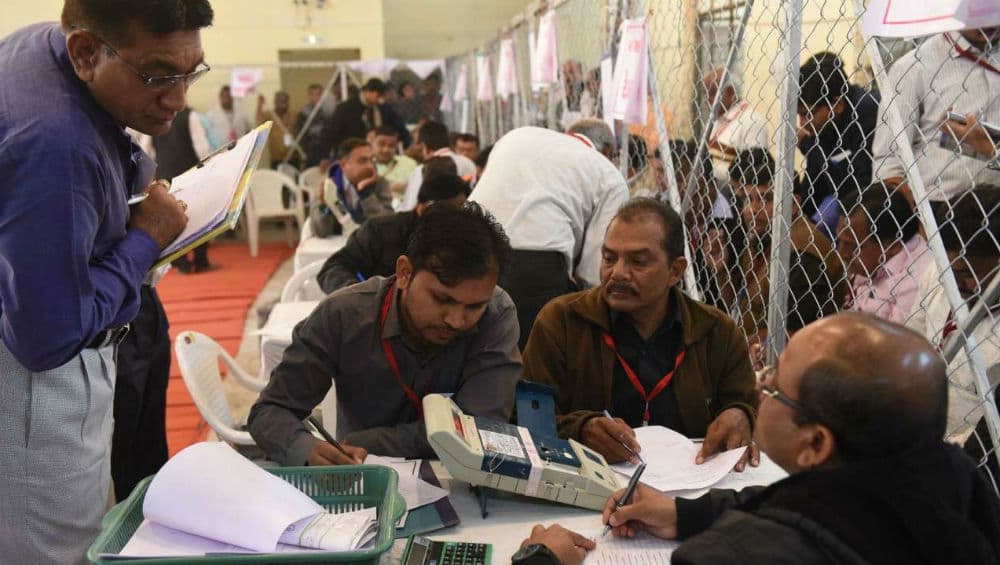 Dehradun, October 21: Results of the three-phased Uttarakhand panchayat elections 2019 will be declared by the Election Commission today. The counting of votes has begun. According to reports, Congress-backed candidate Ashwini Bahuguna was elected from Dehradun's Saudodwara. Didihat MLA's daughter Deepka Chufal lost to Banshidhar Bhatt. Pravin Tamta won from Leparthi seat. Deepak Pal has won from Jaynagar and Harvinder Kaur from Vijaynagar while Mandeep Kaur has won the Buksora seat. Other winners include Suraj Kumar from Baniegaon.  Basanti Devi has registred victory from Saniudiyar. Shivani won from Raipur Block, Suman Devi from Rudraprayag and Umesh Singh from Dhapolasera.
The polling officials had earmarked 89 designated centres where the votes polled in the panchayat elections will be counted. The early trends are expected to emerge shortly after the counting of votes begin. Stay tuned here for the live news and updates of the panchayat poll results.
Voting in the rural elections was held in three phases - on October 5, October 11 and October 16. A total of 14,58,399 voters, spread across 30 development blocks in 12 districts, were eligible to cast their votes. Out of the said electorate size, 7,43,590 were men and 7,14,809 women. Uttarakhand Panchayat Elections 2019: 105-Year-Old Tara Devi, 103-Year-Old Kasturi Devi Cast Vote in Dunda Block of Uttarkashi.
The block-level polls will lead to the election of 1,160 village heads in Almora, 1,035 in Tehri, 1,174 in Pauri, 686 in Pithoragarh, 376 in Udham Singh Nagar and 401 in Dehradun.
Notably, the notification of polls in Uttarakhand was issued last month, on September 20. With the polling dates being announced, the Model Code of Conduct (MCC) was imposed across the hill state. All regions of the state barring the district of Haridwar had went to polls in the panchayat elections.
The entire polling process was held under the overview of State Election Commissioner Chandrashekhar Bhatt. Candidates in fray for the block-level polls were backed by the regional and mainstream political parties. The ruling BJP had also cracked the whip on rebels and suspended 90 among them for anti-party activities.