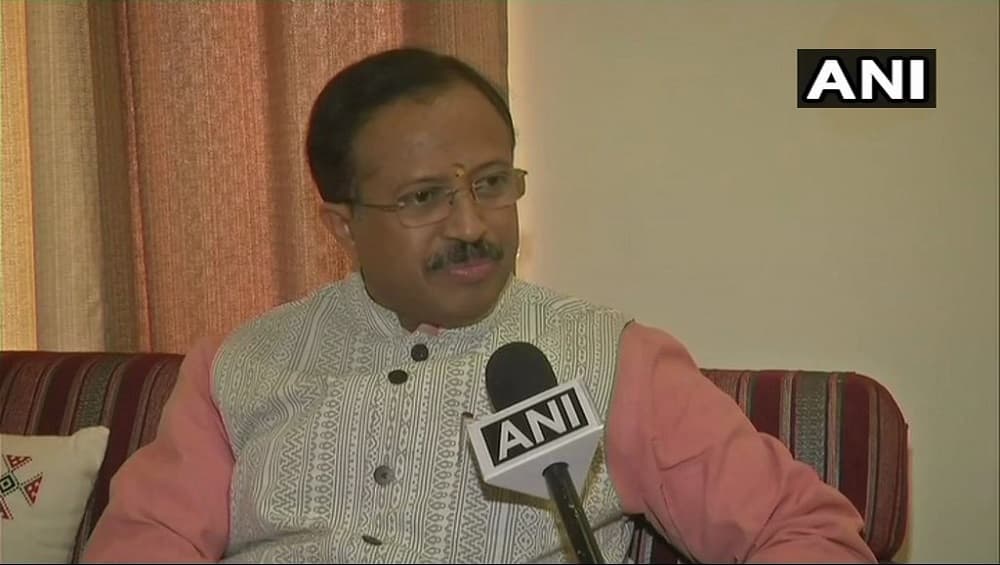 New Delhi, November 17: Amid the ongoing row over the entry of female devotees into the Sabarimala temple, Union Minister V Muraleedharan said the women who are now attempting to visit the hilltop shrine are either urban naxals, anarchists or atheists. His remarks comes days after rival politician and Kerala Devaswom Minister Kadakampally Surendran warned those who are trying to turn Sabarimala into a hotspot of activism. 'Urban Naxals': Who Are Being Referred to and Why is the Term Trending?
"The people who are going to temple now are urban naxals, anarchists and atheists. I don't think they're devotees. They want to prove that 'we have gone to Sabarimala temple.' Whether they're really devotees, it should be examined," said Muraleedharan, the Union Minister of State for External Affairs.
The Supreme Court had, earlier this week, agreed to review its erstwhile order lifting the ban on women of menstrual age to visit the Lord Ayyappa shrine in Sabarimala. Chief Justice of India (CJI) Ranjan Gogoi had on Thursday announced that a seven-member bench would be set-up to review the 2018 verdict on Sabarimala.
For now, however, the bench categorically refused to re-impose the ban on women aged between 10-50 from entering the temple.
Even as the women of all ages are permitted to visit Sabarimala temple, reports on Saturday confirmed that 10 women were shunned away from the base camp by Kerala police citing the lack of security for them.
The women, all in their menstrual age, were asked to return by the authorities. The government had already announced that unlike last year, it would not be providing any special police cover to the female devotees.