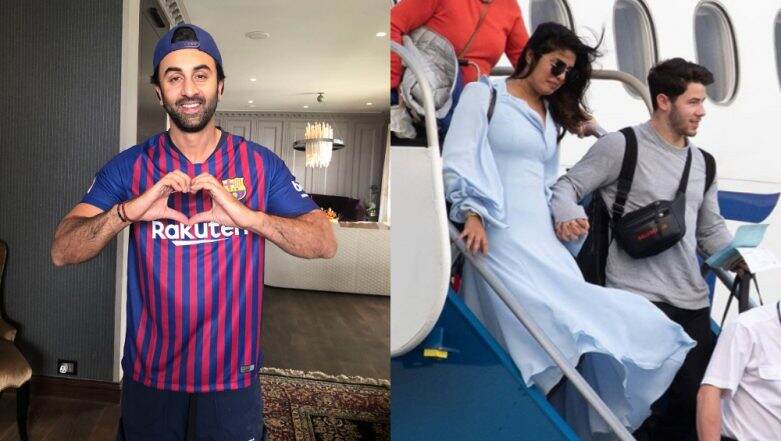 It is going to be the wedding of the year when the son of one of the richest men in India, Akash Ambani, will tie the knot with Shloka Mehta. The pre-wedding festivities have already begun. Now, the Ambanis will host a pre-wedding party, a bachelor's party of sorts, for Akash in Switzerland. The venue will be expensive, St Moritz. The party will host who's who of the entertainment industry. There are reports suggesting that Maroon 5 will perform at the party. Whoa! Well, it doesn't come as surprise, since the Amabanis roped in Beyonce to perform at Isha Ambani's wedding ceremony earlier. We have already told you that you can expect Ranbir Kapoor and Karan Johar at the party. Here are the new names revealed from the guest list.
Newlyweds Priyanka Chopra and Nick Jonas are also expected to join the fun in Switzerland. There are also reports that the couple will be coming down to India tonight. Well, maybe they will take off right away to Switzerland, as the Ambanis have already made flight arrangements from India.
Two flights will fly out with Ambanis' 500 guests tonight. The celebrations will go on until 25 of this month, as per reports.
We are eagerly waiting for the pictures from this already-sounding-fun party to pop up on the internet. It will be crazy to see Priyanka, Nick and Adam Levine from Maroon 5 chilling together backstage. So many possibilities from one party. We are looking forward to it.