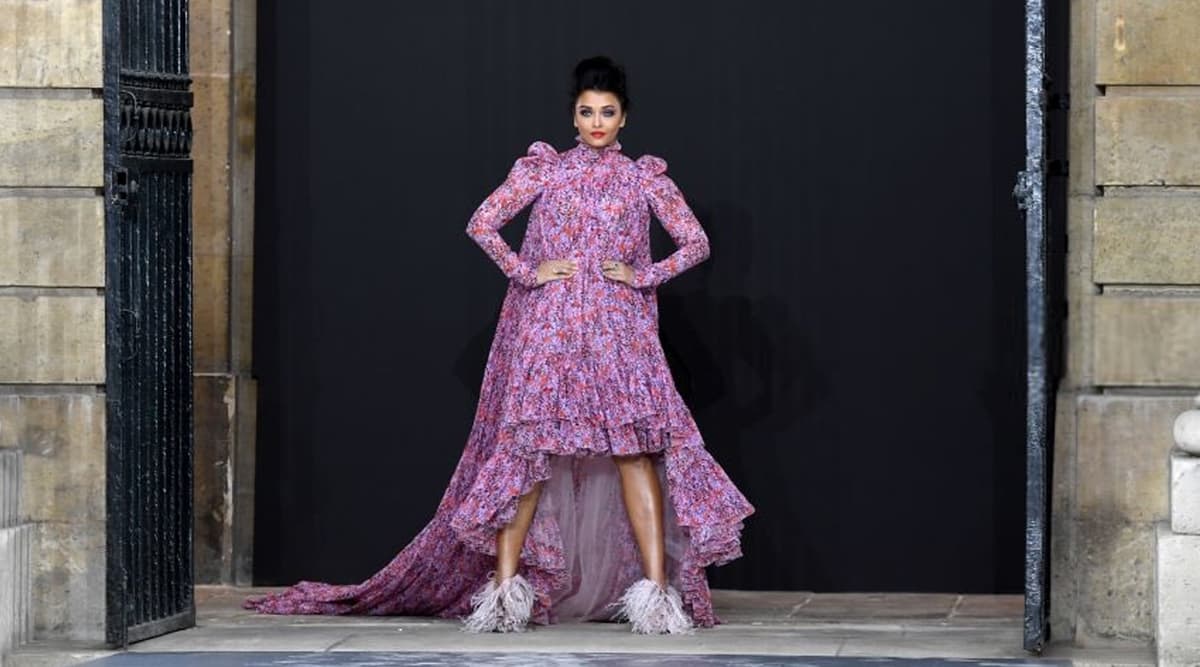 Paris Fashion Week 2019 is in full swing and its runway just got brighter with Aishwarya Rai Bachchan walking down wearing Giambattista Valli frilled purple dress. The beauty debuted PFW '19 looking gorgeous as ever and making heads turn like a Queen. Aishwarya has turned up the heat online and offline giving us major runway goals. The woman who ages in reverse has the town talking about her eye-catchy sartorial choice and off-beat makeup. Aishwarya completed her look with some fringed footwear in lilac. Paris Fashion Week 2019: Babydoll-Inspired Dresses to Blazers Over Nothings, Some Striking Trends We Got to See This Year. 
The Paris Fashion Week is being held at the historic institution, the Monnaie de Paris and Aishwarya Rai Bachchan did complete justice to it. What took away the cake was her eye makeup in glitter purple with blue undertones.
Watch Video Of Aishwarya Rai Bachchan Walking Down the Paris Fashion Week Runway:
View this post on Instagram
Take a Look At Aishwarya's Makeup Closely:
View this post on Instagram
However, Diet Sabya went all "oh nooo *crying emoji*" about Aishwarya's whole look at Paris Fashion Week and has left us wondering. DS then asked the followers for their opinion if it was "eew" or if they "love it!" Check Diet Sabya's story:
Aishwarya Rai Bachchan also recently shared a video with the "warmest and sweetest" Eva Longoria as the two are the brand ambassadors of the same beauty brand from many years. Both the stars are in the capital of France for Paris fashion week.
Watch Video:
The former Miss World has many feathers in her cap, right from being an amazing mom, brilliant actor and one of the pioneers in representing India on a global platform such as the Cannes Film Festival. Aishwarya recently was in New York along with husband Abhishek Bachchan. She was caught up with family get-togethers that included Rishi Kapoor, Shweta Bachchan, amongst others.