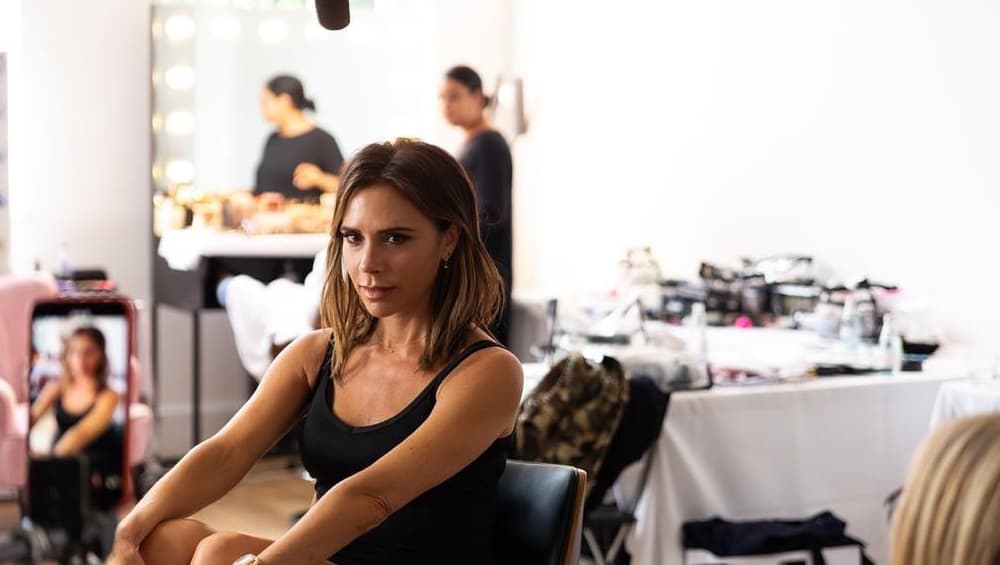 After Kylie Jenner, Rihanna, Kylie Minogue, Lady Gaga and Millie Bobby Brown, Victoria Beckham has launched her own makeup line. After her collaboration with Estée Lauder, the fashion guru and mogul has launched her own brand to help fans get her look. Victoria Beckham is known for smokey and smouldering eye looks, and that is exactly what you can achieve with her first launch for Victoria Beckham Beauty. After all these celebrity brands, we often find ourselves asking the same question; do we really need another brand to recreate our favourite star's look? Victoria Beckham Criticised for Using a Thin Model for #VBAW19 Campaign: Why Is Skinny Shaming Not Wrong for Body Positivity Activists?
Victoria Beckham has been known for various things. Whether it's her Spice Girls phase, or her making a territory in the beauty industry, one thing we know is that the singer and designer excels in everything. After the success of her collab with Estée Lauder, she's decided to launch her own brand with staples and safe products. Is Victoria Beckham Reaching Out to Mastectomy and Breast Cancer Survivors in This Cover Shoot for Vogue Australia? View Pic.
Victoria Beckham Introducing Her Brand- Victoria Beckham Beauty
The Four Colours Bricks
View this post on Instagram
The initial launch includes eyeliner pencils, eyeshadow bricks with four shades and colour schemes; warm nudes, cool nudes, burgundy and blue colour quads, and lid toppers. While the packaging is something to die for, do we need another brand? Do we really? After all the criticism, the products still sold out nearly an hour after the release.