Earth is our collective home. All our existence and bare necessities are provided by this planet who we rightly refer to as Mother Earth. Every year, April 22 is celebrated as Earth Day, which calls upon the need for the planet conservation. Celebrated annually, Earth Day was created to raise more awareness about pollution and the other factors that damage the ecosystem. Saving the planet by adopting an eco-friendly life, or raising more awareness about how to go green is essential. Other than being part of rallies and programmes arranged for the day, people also exchange Earth Day messages and images with quotes to pass on the message of conservation of the planet. If you are looking for Earth Day 2019 messages, greetings and quotes about our Mother Earth, we give you a beautiful collection of Happy Earth Day messages and images that you can send or share on social media. Earth Day 2019 Date: Theme, History and Significance of the Day for Ecological Awareness.
The celebrations of Earth day have been started since the 1970s to cultivate the responsibility towards our planet. Each year of Earth Day celebrations has a dedicated theme to it which highlights the problems faced by the planet. This year's Earth Day theme is to 'Protect Our Species.' The planet has seen a great loss of habitat over the years and several species are on the verge of extinction. The theme aims to educate and raise awareness of how human activities pose a threat to the species. It is also important to pass on the message of planet conservation and why we need to respect our mother earth. Given below is a collection of Earth Day messages which you can send to your friends and family.
Earth Day Messages and Quotes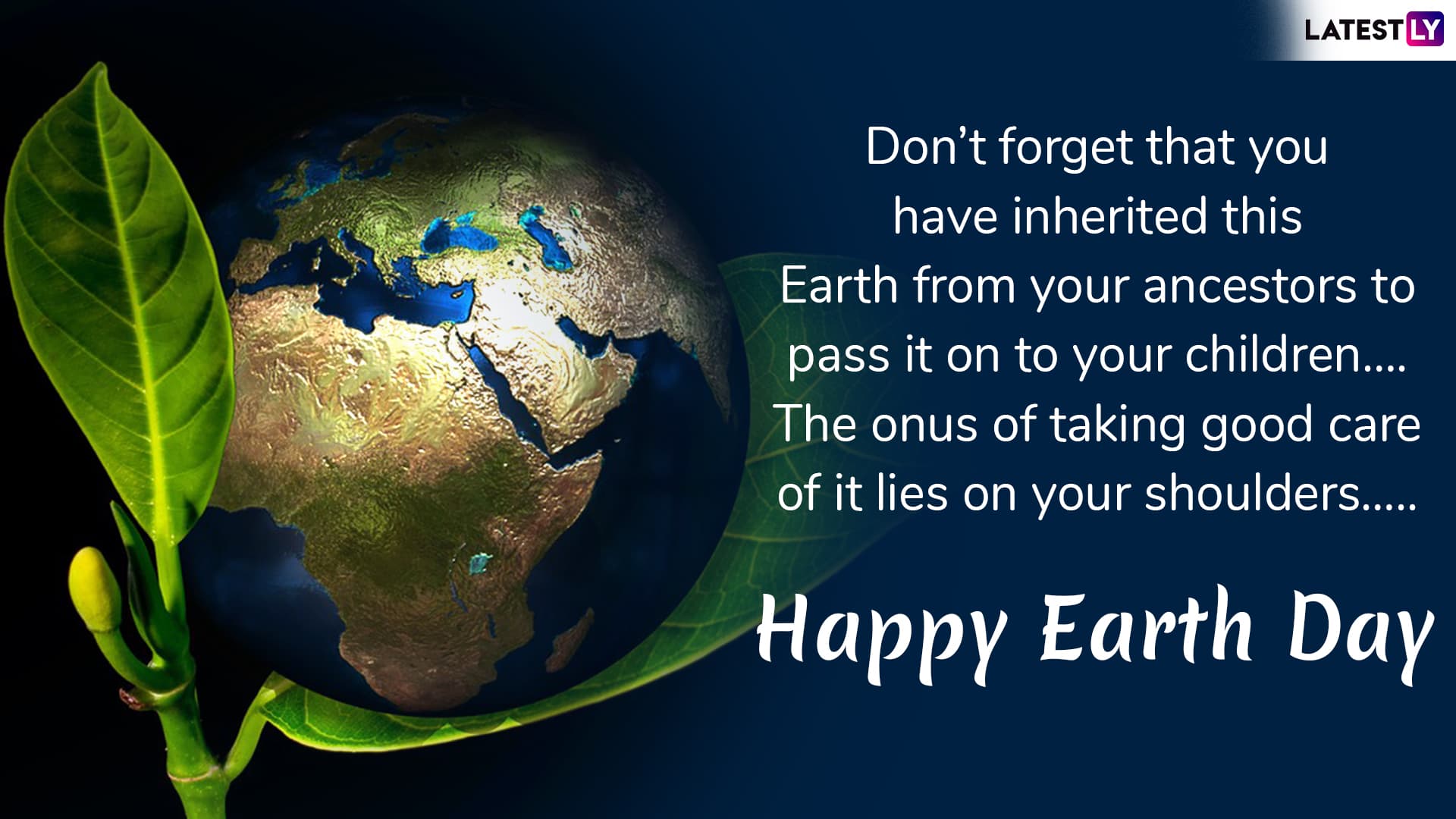 Message reads: Don't forget that you have inherited this Earth from your ancestors to pass it on to your children…. The onus of taking good care of it lies on your shoulders….. Happy Earth Day.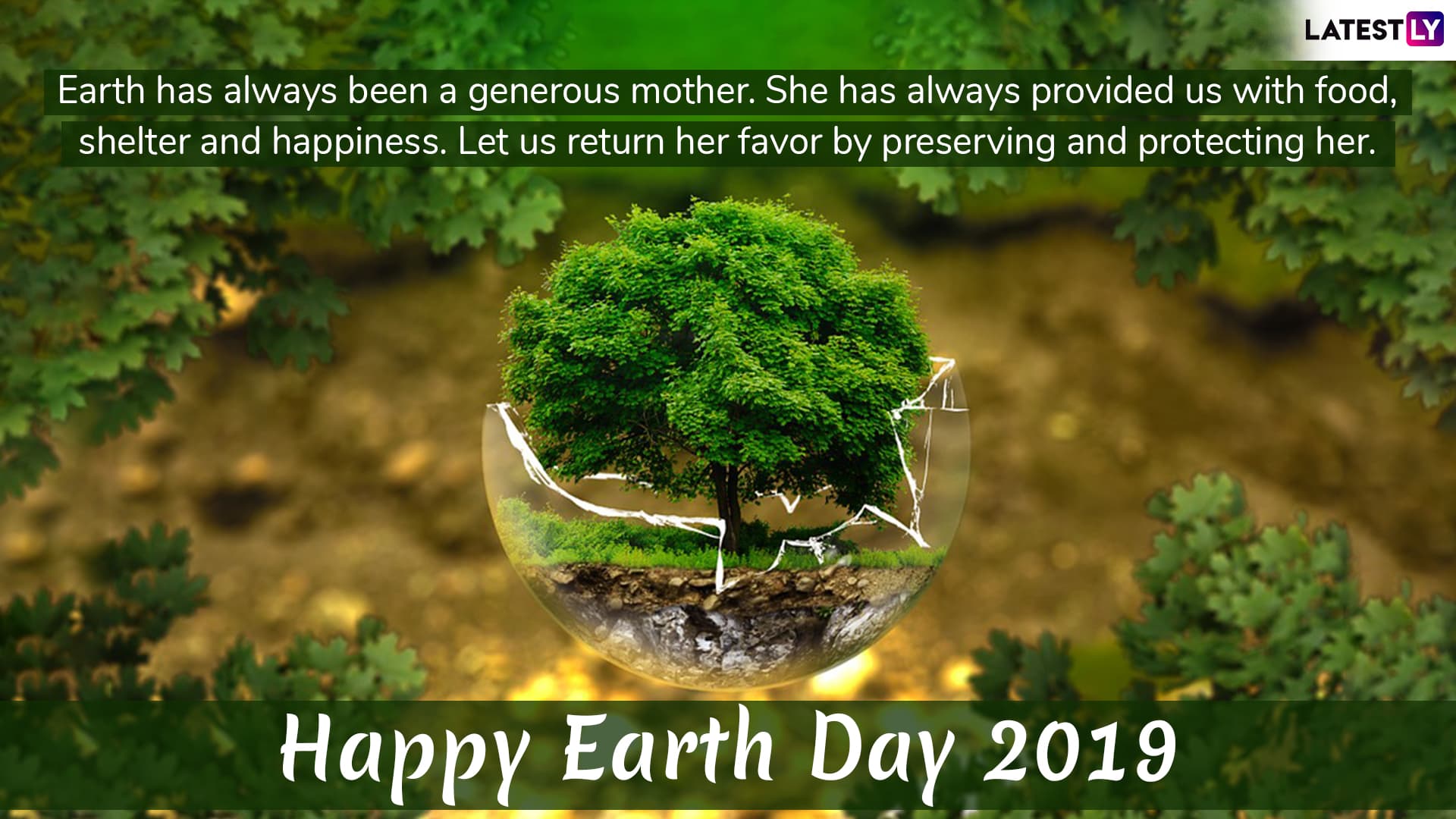 Message reads: Earth has always been a generous mother. She has always provided us with food, shelter and happiness. Let us return her favor by preserving and protecting her. Happy Earth Day 2019.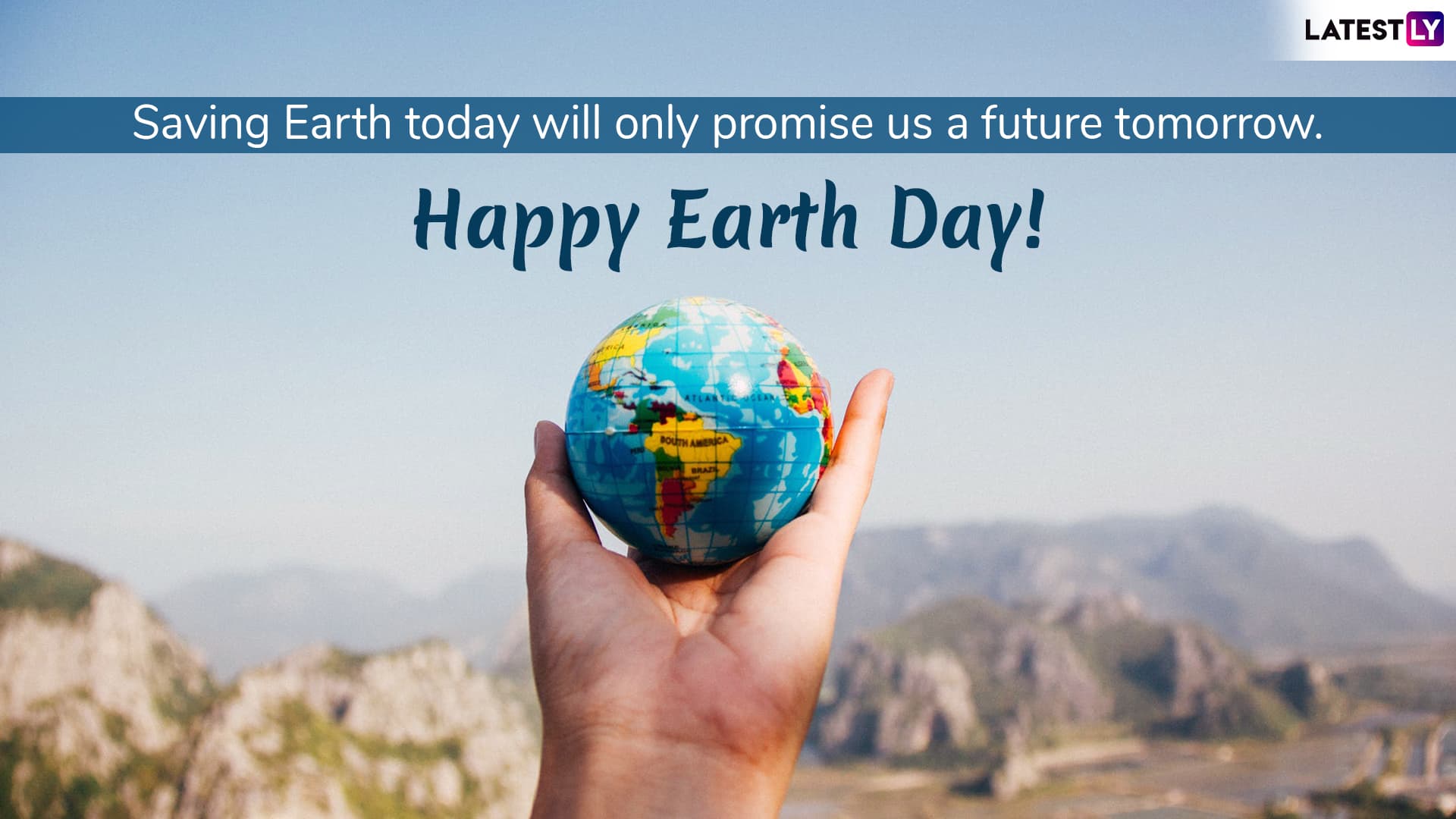 Message reads: Saving Earth today will only promise us a future tomorrow. Happy Earth Day!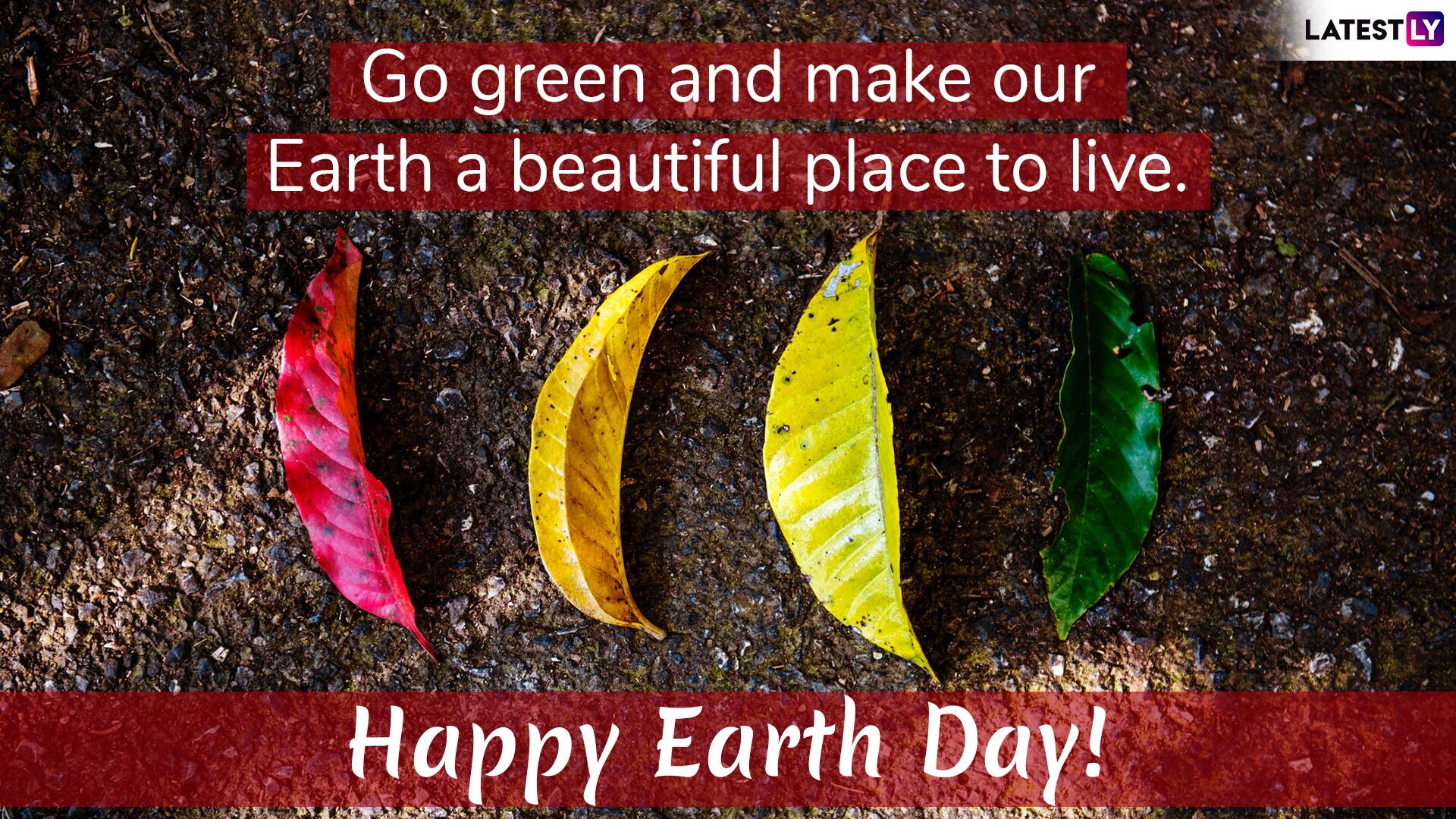 Message reads: Go green and make our Earth a beautiful place to live. Happy Earth Day!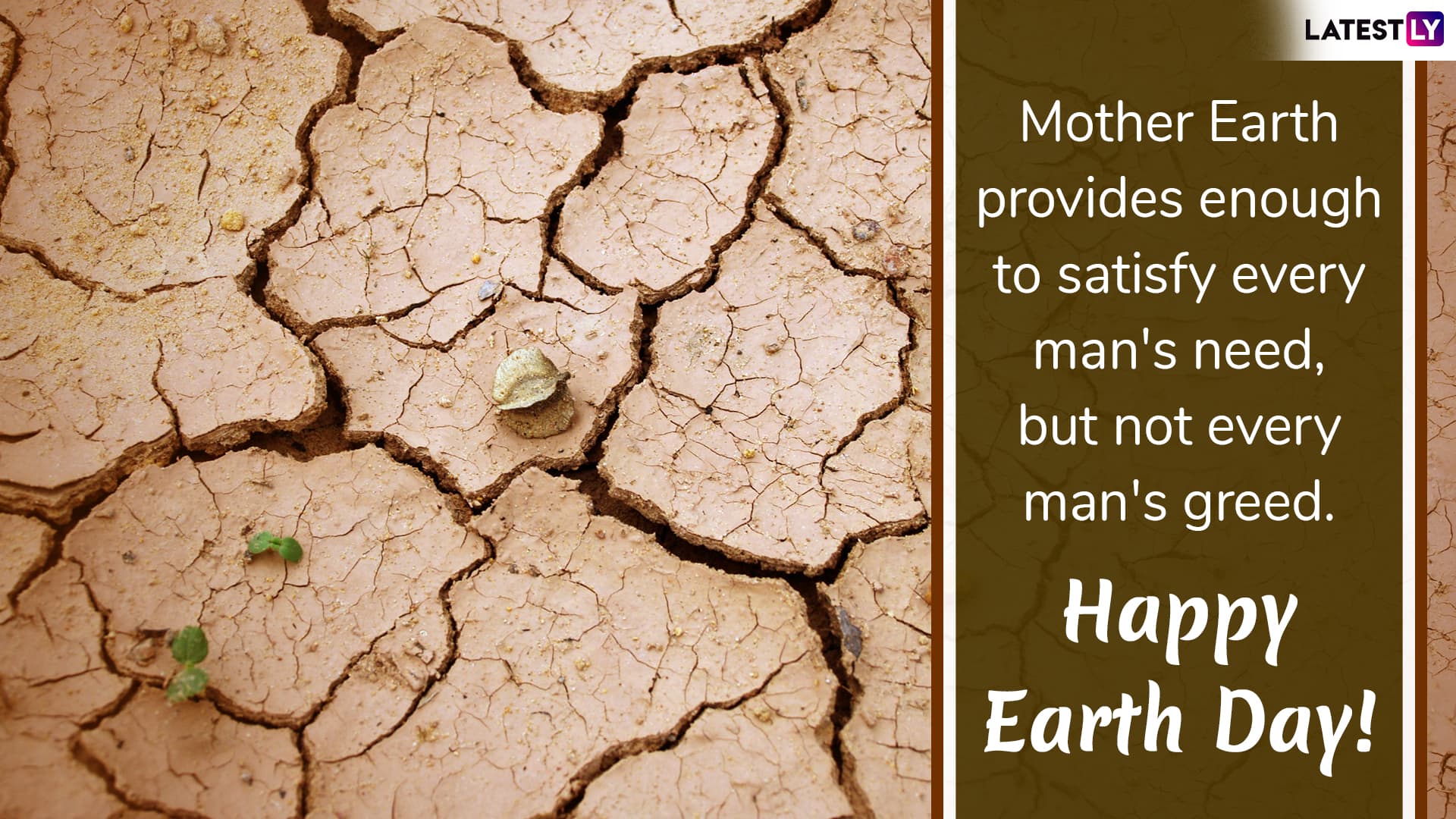 Message reads: Mother Earth provides enough to satisfy every man's need, but not every man's greed. Happy Earth Day!
Earth Day GIFs
Message reads: Earth has always given us every comfort and necessity of life. It takes care of everyone like a mother and we must also protect it and care for it in the best way. Happy Earth Day.
Earth Day WhatsApp Stickers
You can also send your wishes and greetings for this day with the help of WhatsApp Stickers. Download special Earth Day wishes and stickers pack from the Play Store and send them through the messaging application. One of the benefits of this feature is you can send your message to many with just one click.
Earth Day 2019 Greetings, WhatsApp Pics & Quotes
It is important to create more awareness about why we need to protect this planet. It is important for the benefit of the next generations that we preserve what we have. We hope the above messages and quotations about environmental conservation and importance of the planet earth, help you to pass on the message this Earth day 2019!
(The above story first appeared on LatestLY on Apr 21, 2019 04:35 PM IST. For more news and updates on politics, world, sports, entertainment and lifestyle, log on to our website latestly.com).