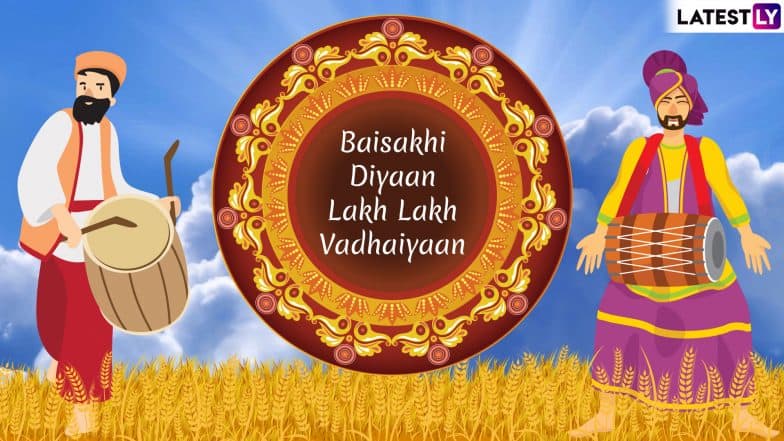 Baisakhi 2019 is being celebrated on April 14 across the country. The festival of Vaisakhi is celebrated with great fervour in the northern Indian state of Punjab. It is called by several names in the state like Baisakhi, Vaisakhi and Visakhi. The festival is celebrated by both Hindu and Sikh communities in Punjab as it marks the Sikh New Year as well as the Harvest Festival. In Punjab, people greet each other with Punjabi wishes like "Baisakhi di lakh lakh vadhaai". People also share messages, images, wallpapers of Punjabi wishes on WhatsApp, wishing each other Happy Baisakhi. Baisakhi 2019 Date, History And Significance: How The Harvest Festival Vaisakhi And Sikh New Year Is Celebrated In Punjab.
It is believed that on the day of Baisakhi Guru Gobind Singh, the tenth Sikh guru, established the Khalsa panth in 1699. The day also marks the time for the harvest of Rabi Crops and is celebrated with great fervour in Punjab as the state has a huge number of farmers. The people of Punjab sing traditional songs on this day and participate in the traditional folk dance, Bhangra or Giddha. They also eat delicious Punjabi dishes like kheer and puri. Here are Baisakhi wishes in messages in Punjabi that you can share with your loved ones to wish them on the festival. Baisakhi 2019: From Alia Bhatt to Sara Ali Khan, Take Some Essential Styling Cues to Dress Up this Festive Season - View Pics.
Baisakhi 2019 Wishes In Punjabi
Oh khetaan di mehak,
Oh jhumara da nachna,
bada yaad aunda hai,
tere naal manaya hoya har saal yaad aunda hai
dil karda hai tere kol aake Vaisakhi da anand lelaan
Ki karan kam di majburi,
Phir vi dost tu mere dil vich rehnda hain
Baisakhi diyaan lakh lakh vadhaiyaan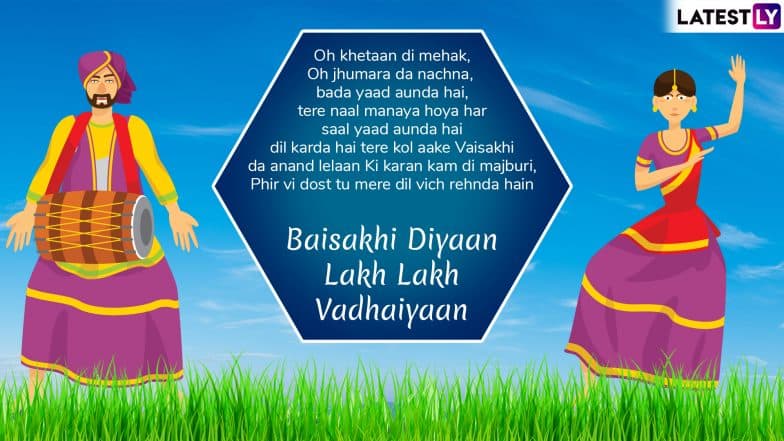 Baisakhi de is paawan parv diyan sab nu vadhaiyan. Wahe Guru Ji sab da bhala karein.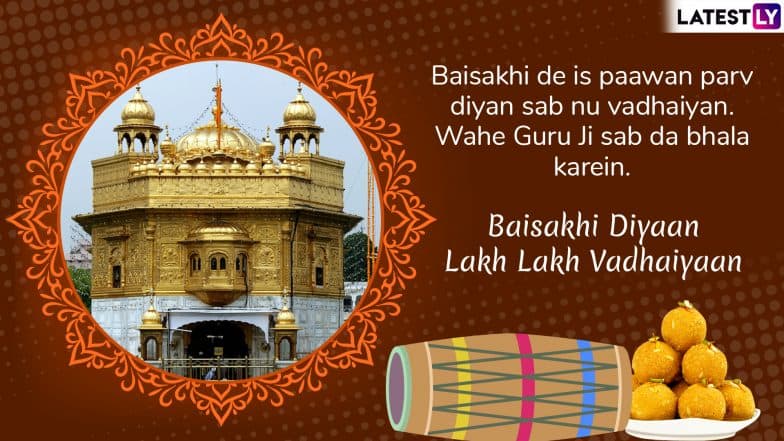 Bari barsi khatan gaya si, Khat ke leyande kele,
Aa chal Mutiyare, Chaliye baisakhi mele.
Baisakhi diyaan lakh lakh vadhaiyaan.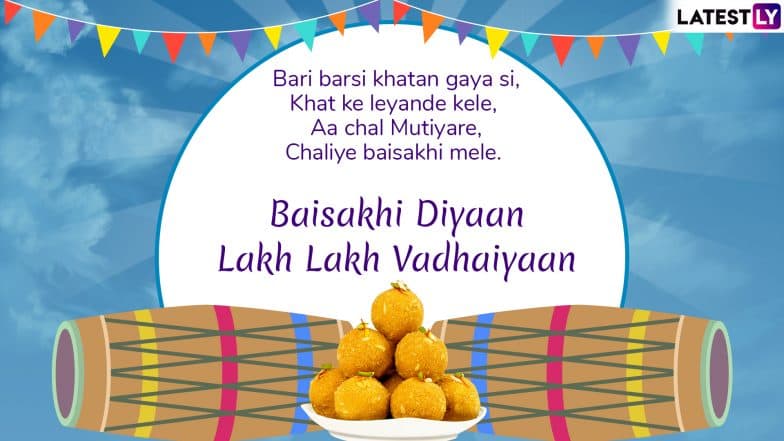 Tikhi talwaar ne sanu janam dita, gurti mile e khande di dhaar vichon,
Sikhi sidak te sir dastar sohni, sada vakhra e roop sansar vichon!
Baisakhi diyaan lakh lakh vadhaiyaan.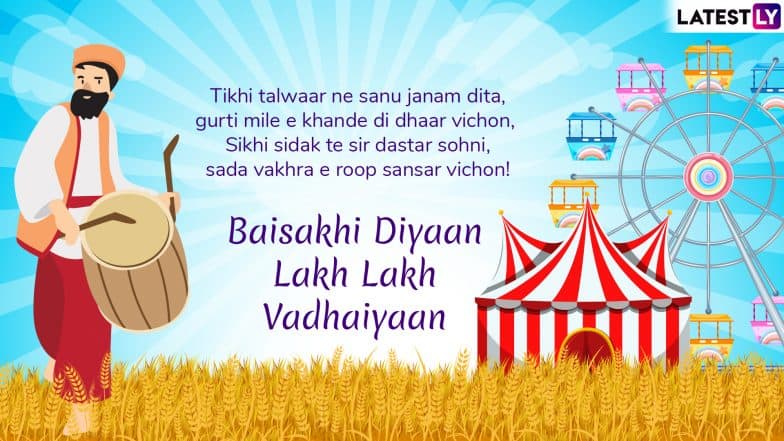 Nachle gaale saade naal
Aayi Baisakhi khushiyaan naal
Masti vich jhoom te kheer-puri kha
Na kar tu duniya di parvaah
Baisakhi Mubarak Ho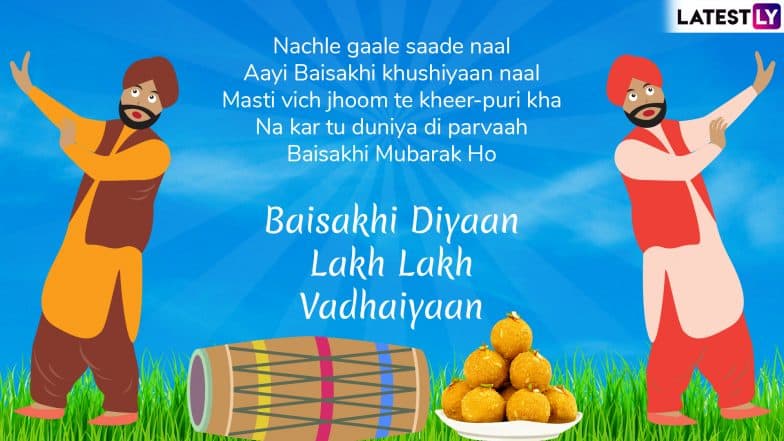 Along with Baisakhi on April 14, there are other festivals and New Years, too, that are being celebrated across India the same day. In Assam, people are celebrating the beginning of Bohag Bihu, in Tamil Nadu it is Puthandu, in Kerala, individuals celebrate Vishu and Bengalis celebrate Pohela Boishakh. LatestLY wishes its readers a very happy Baisakhi.