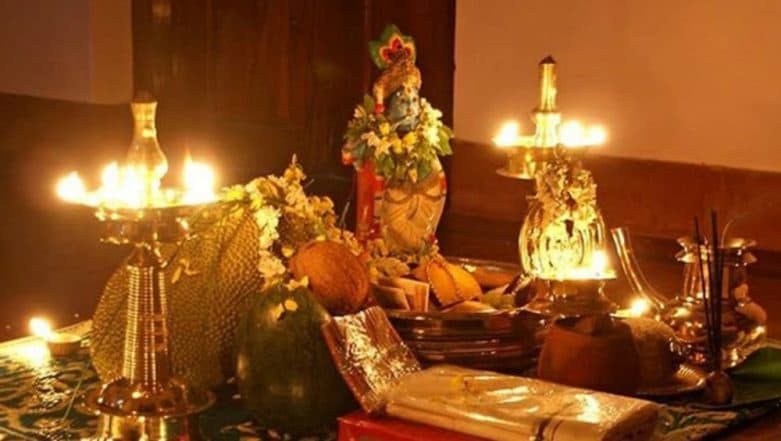 Vishu, the New Year celebration of Keralites, is around the corner. The festival falls in the Malayalam month of Medam or Aries. It's the time of the year when spring finally arrives. Seasonal fruits like mangoes and jackfruit start growing in abundance. And branches start bending from the weight of the golden flowers of konna poovu or Cassia fistula. During this beautiful time of year, Malayalis celebrate the New Year. Vishu 2019 will be celebrated on April 15 or Medam onnu (first day of the first month of the year). Vishu Sankranti also marks the movement of the sun into the Mesha rashi. The day is about celebrating new beginnings, and ringing out the old and ringing in the new. On this special occasion, we want to send out our choicest Vishu greetings and wishes to our near and dear ones. Here's a list of Vishu greetings, Whatsapp stickers, GIFs, quotes and SMS to send on Kerala New Year. Vishu 2019: How to Prepare Vishu Kani, From Krishna Idol to Grains, the List of Items To Include.
Vishu Greetings and Wishes in Malayalam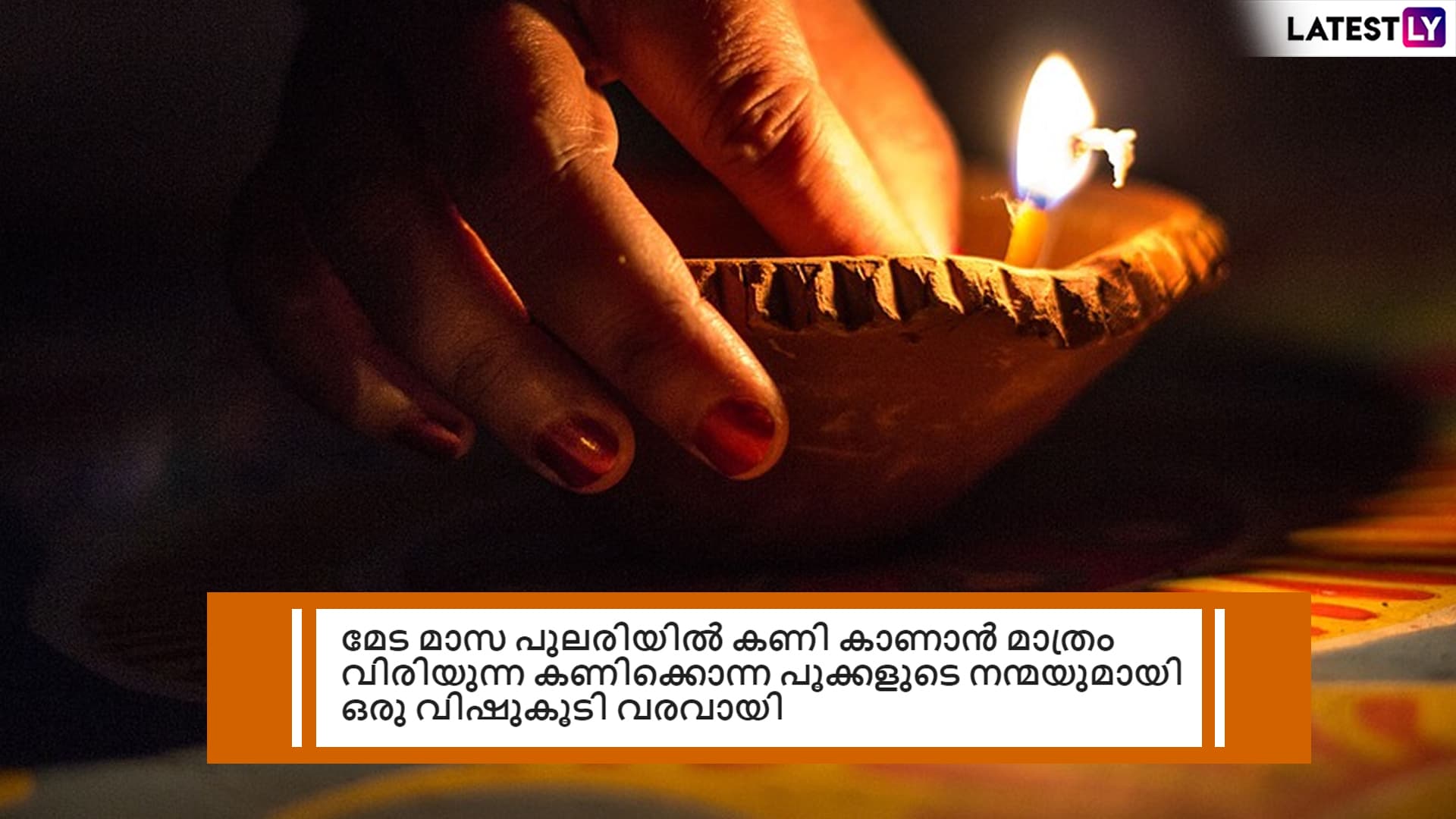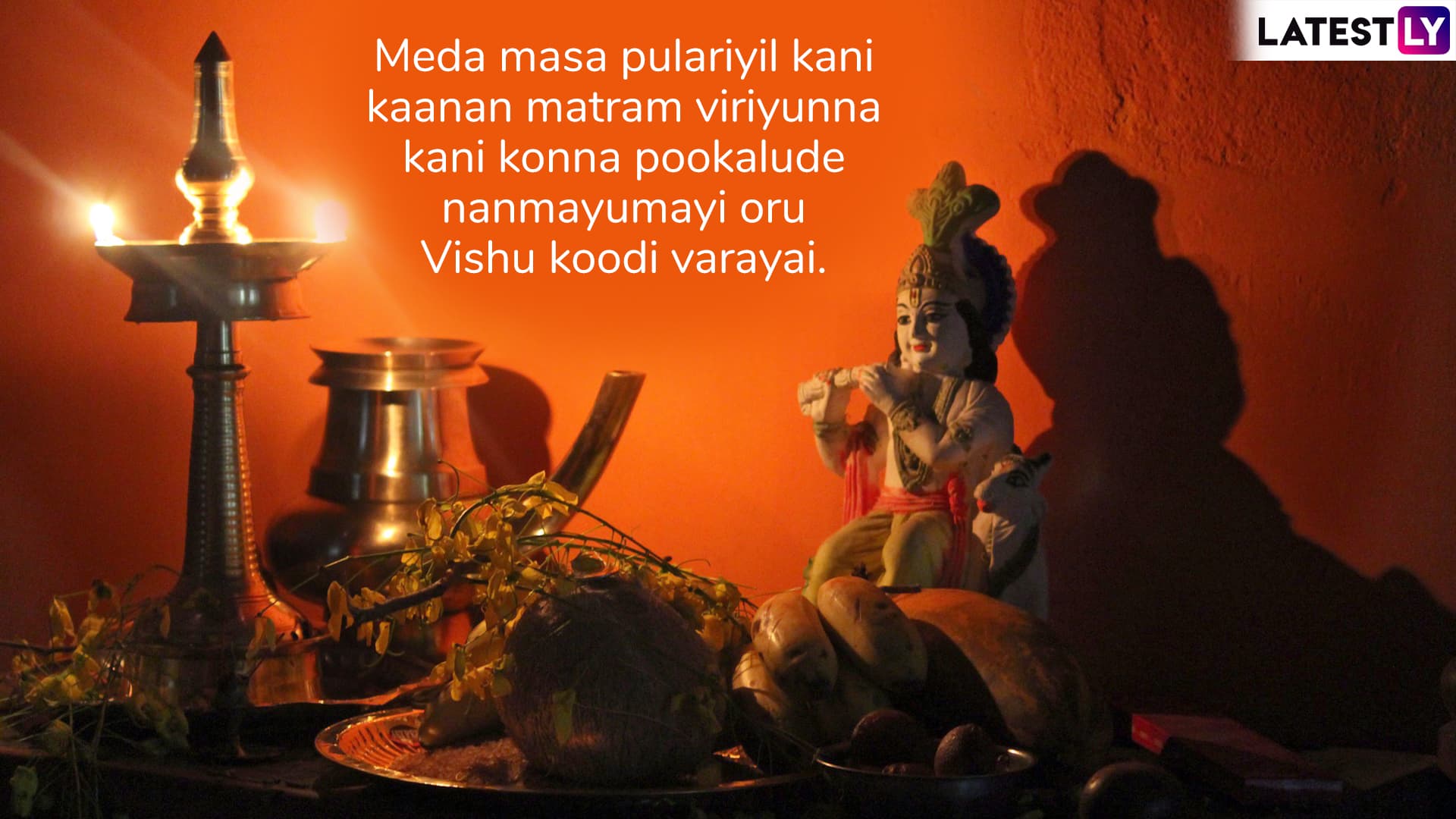 Message reads:  Meda masa pulariyil kani kaanan matram viriyunna kani konna pookalude nanmayumayi oru Vishu koodi varayai.
Message Means: On the morning of Medam month, a Vishu of the benevolent konna flower, who blooms only for the Vishu kani, is here again.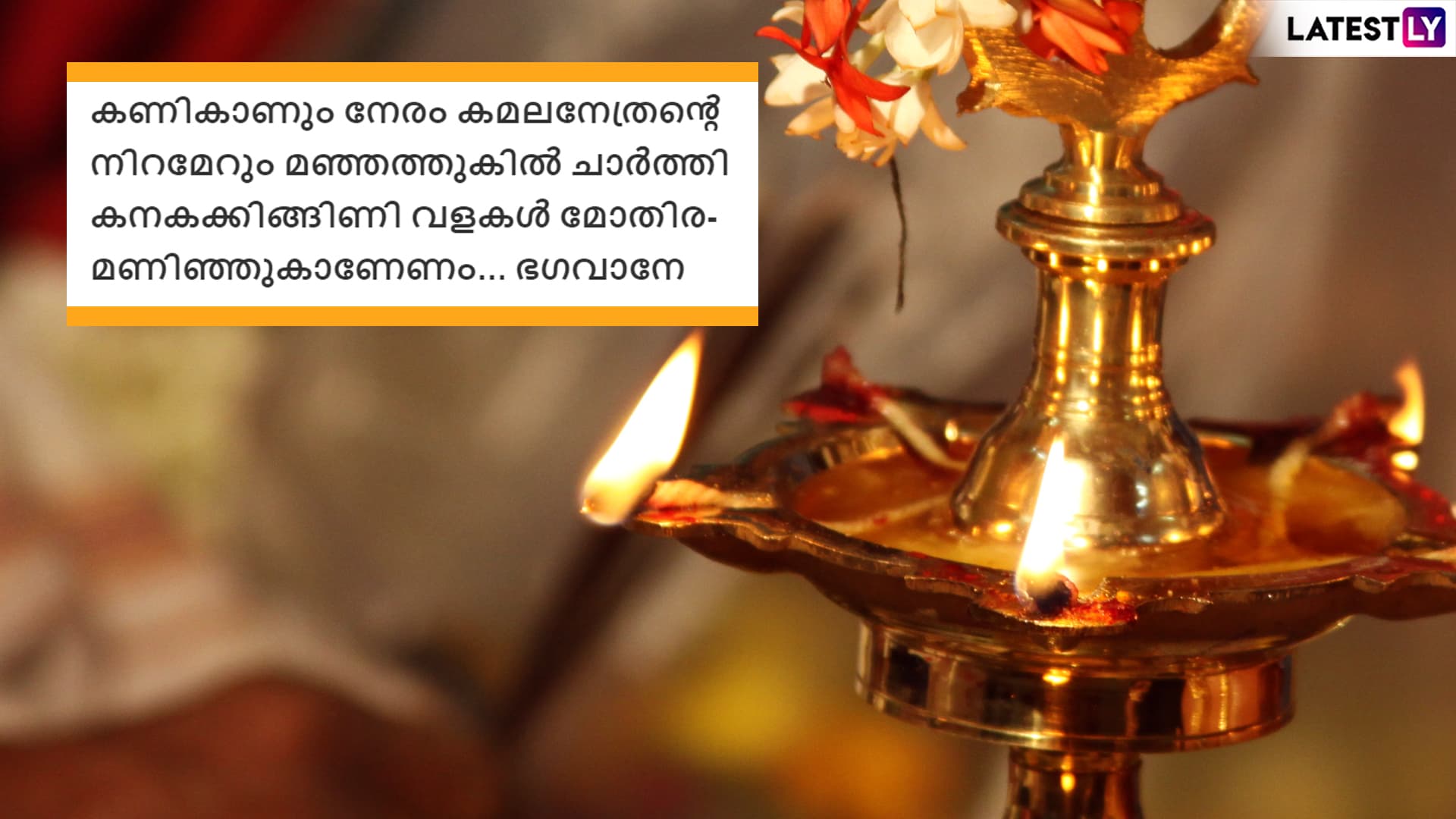 Message reads: Kanikanumneram kamala netrande niramerum manja tugil charti, kannaka kinngini, valakal mothiram aninju kaanenam bhagawane. 
Message means: At the time of Vishu Kani, I want to see the lotus-eyed lord in his bright, yellow garments (pitambar). Golden trinkets, bangles and rings – I want to see you adorned with these, oh Lord.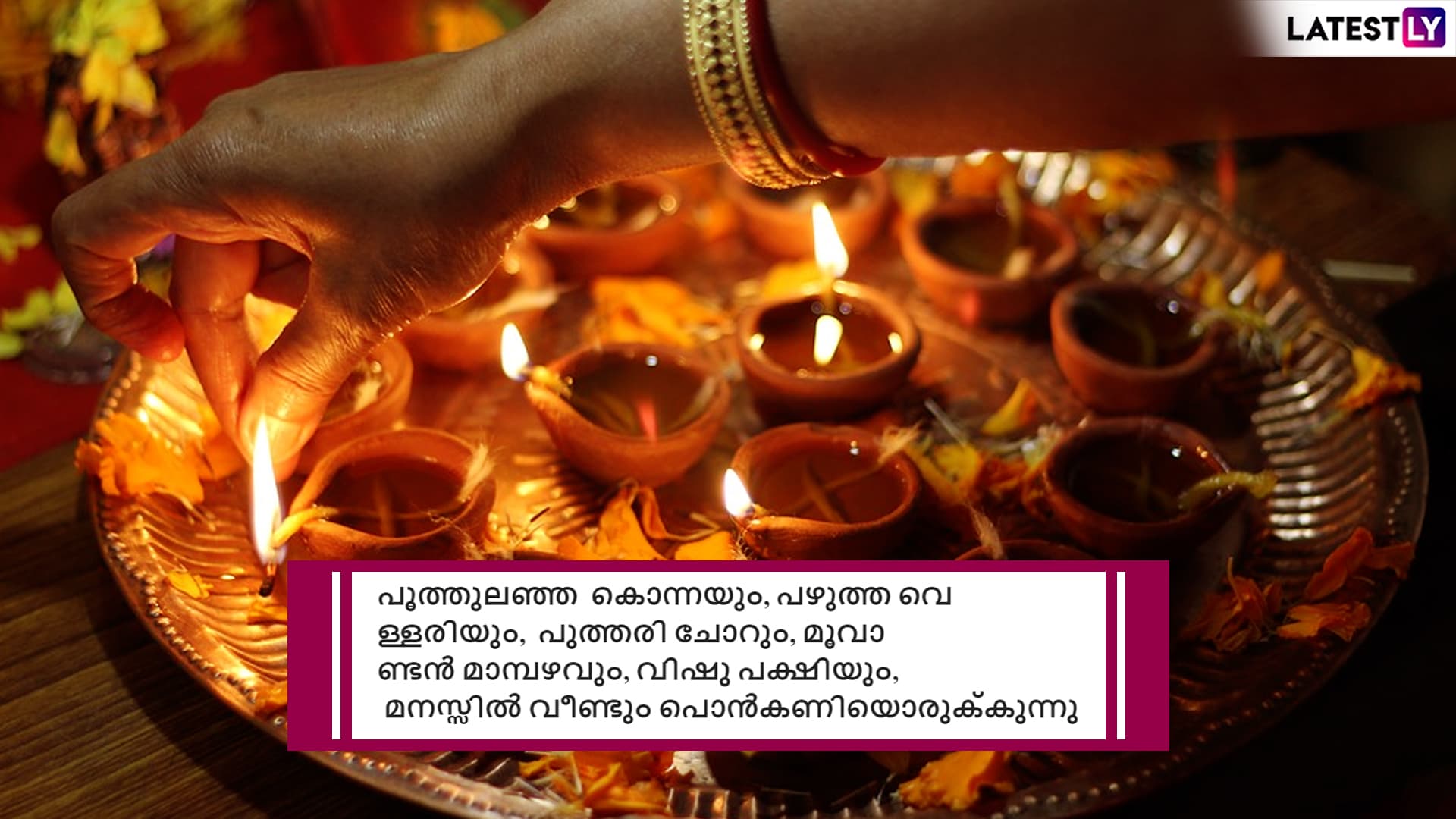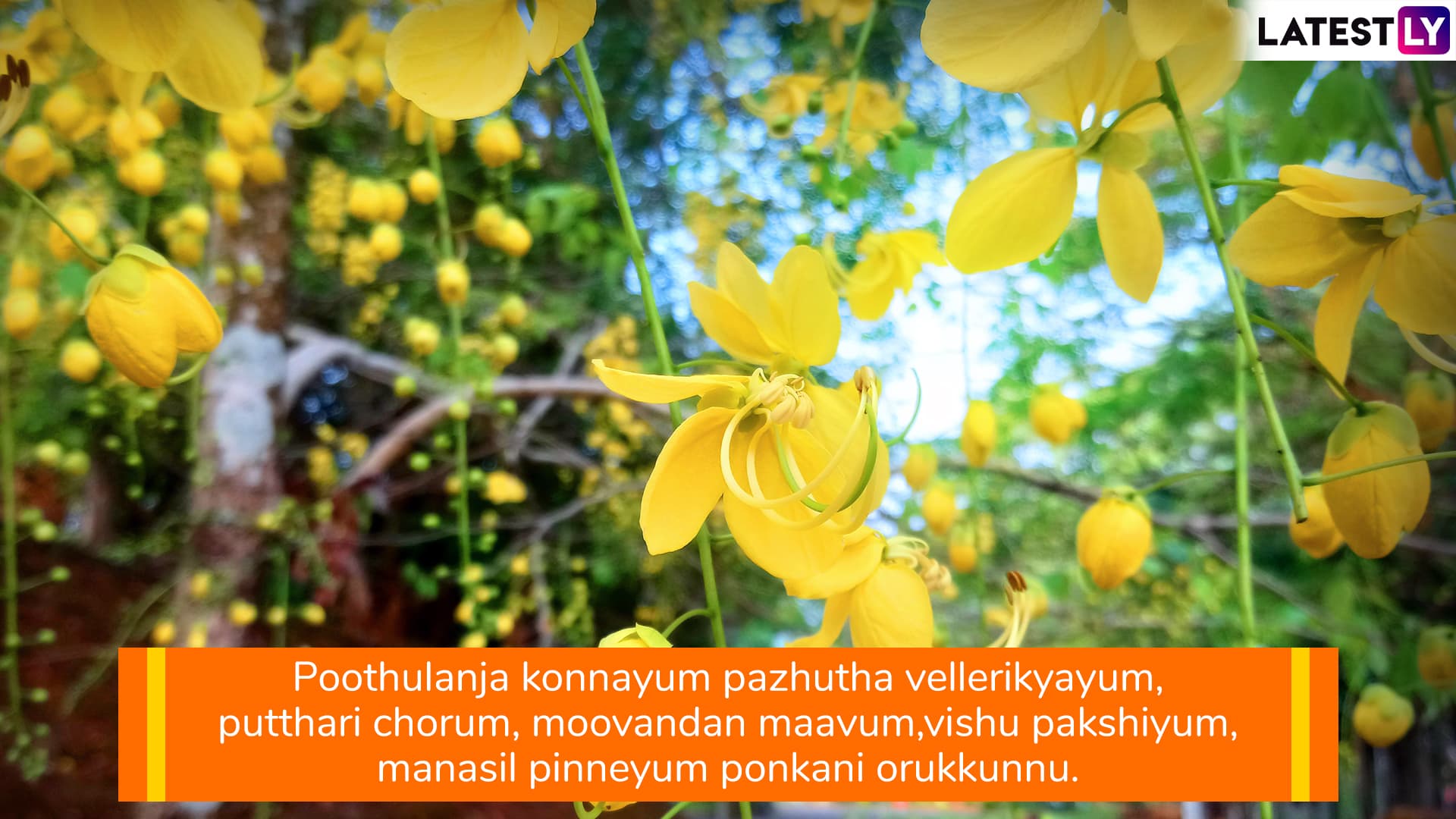 Message reads: Poothulanja konnayum pazhutha vellerikyayum, putthari chorum, moovandan maavum, vishu pakshiyum, manasil pinneyum ponkani orukkunnu.
Message means: The konna flowers in full bloom, the ripe yellow cucumbers, the rice, mango trees that fruit thrice a year and the Indian cuckoo -- a golden kani emerges in the heart.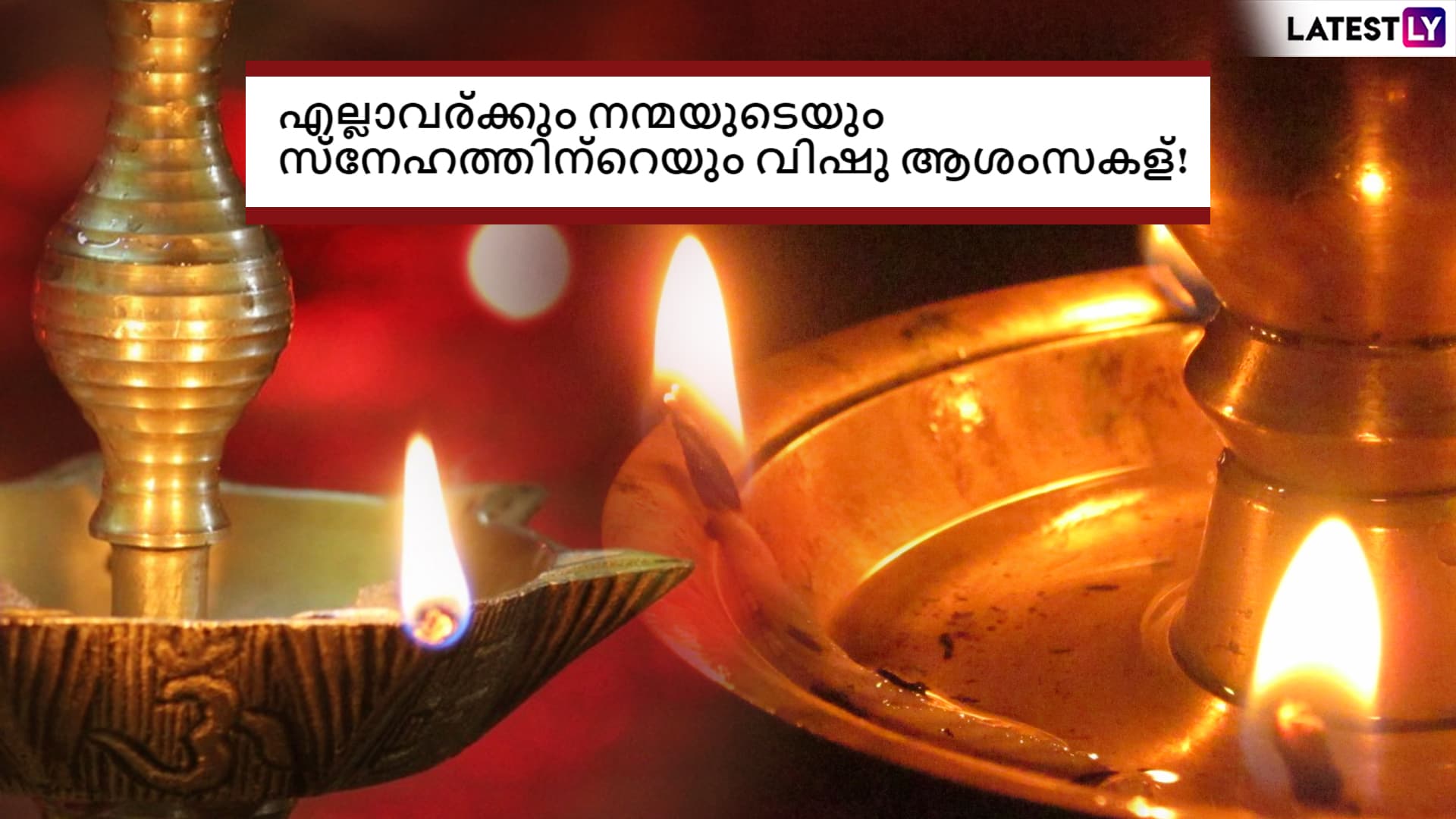 Message reads: Ellavarkum, nanmayudeyum, snehatindeyum Vishu ashamsagal.
Message means: Wishing everyone a Vishu of goodness and love.
Vishu Wishes in Malayalam (Watch Video):
Vishu Greetings Whatsapp Stickers
Vishu Whatsapp stickers can be downloaded from Google Play, to add a special touch to your Vishu 2019 wishes and greetings.
Vishu Greetings GIFs:
Make your Vishu 2019 special with these fun GIFs.  Share it with your near and dear ones.  Vishu 2019: When is Vishu Sankranti? Date, Timing, Significance and Story of the Malayali New Year.
On the joyous occasion of Vishu 2019, spread cheer and happiness through these thoughtful messages, greetings, wishes, SMS, GIFs and stickers. May the coming year bring you health, happiness and harmony.