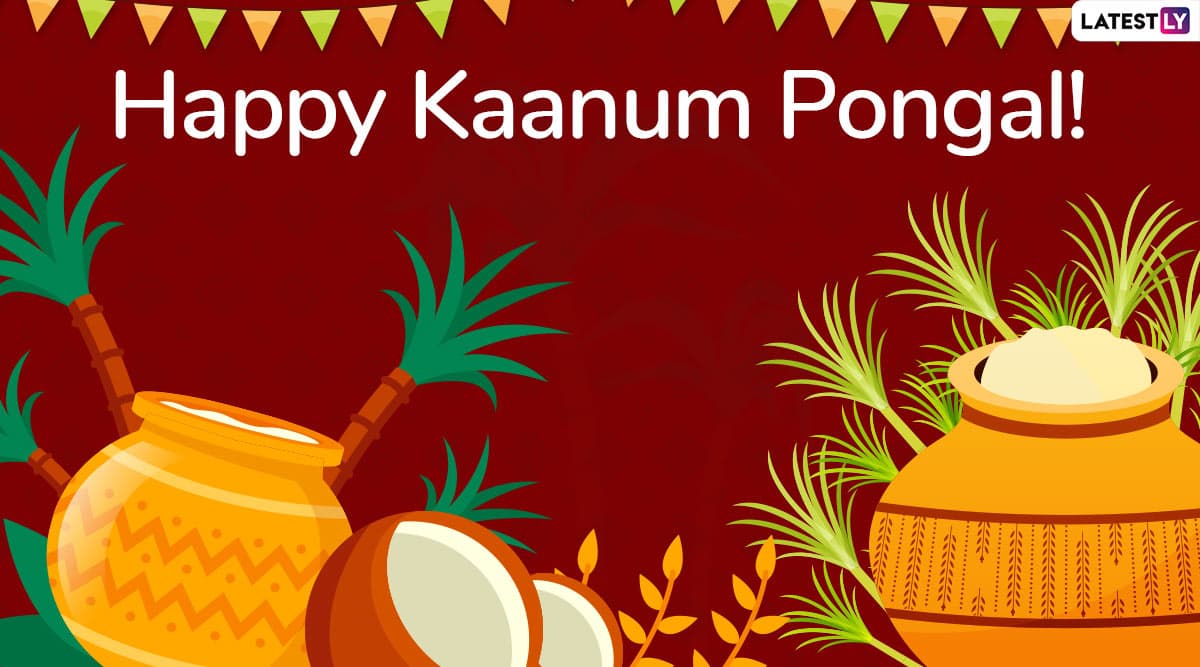 Pongal, the harvest festival of Tamil Nadu is celebrated for four days. This year, Pongal is being celebrated from January 14 to January 18. People prepare for the day well in advance, they throw old things and bring in new things. They wish each other saying 'Happy Pongal'. And as we celebrate Kaanum Pongal, we have compiled a list of Pongal wishes and messages which you can send your near and dear ones. The list also includes Kaanum Pongal WhatsApp Stickers, Facebook greetings, GIF Images, Instagram Pictures, SMS and quotes. Mattu Pongal Images & Kanuma Telugu Greetings HD Wallpapers For Free Download Online: Wish Happy Pongal and Sankranti With WhatsApp Stickers, GIF Greetings and Messages.
The festival witnesses various age-old traditions, customs and practices being followed. People dress up in new clothes, prepare delicious food, meet friends and family and prefer to spend the day with their near and dear ones. They draw kolams or rangolis outside their homes as an auspicious sign. Happy Kanuma 2020 Messages in Telugu & Mattu Pongal Images: WhatsApp Stickers, Makar Sankranti Greetings, Quotes, SMS And Wishes to Celebrate This Andhra Pradesh Festival.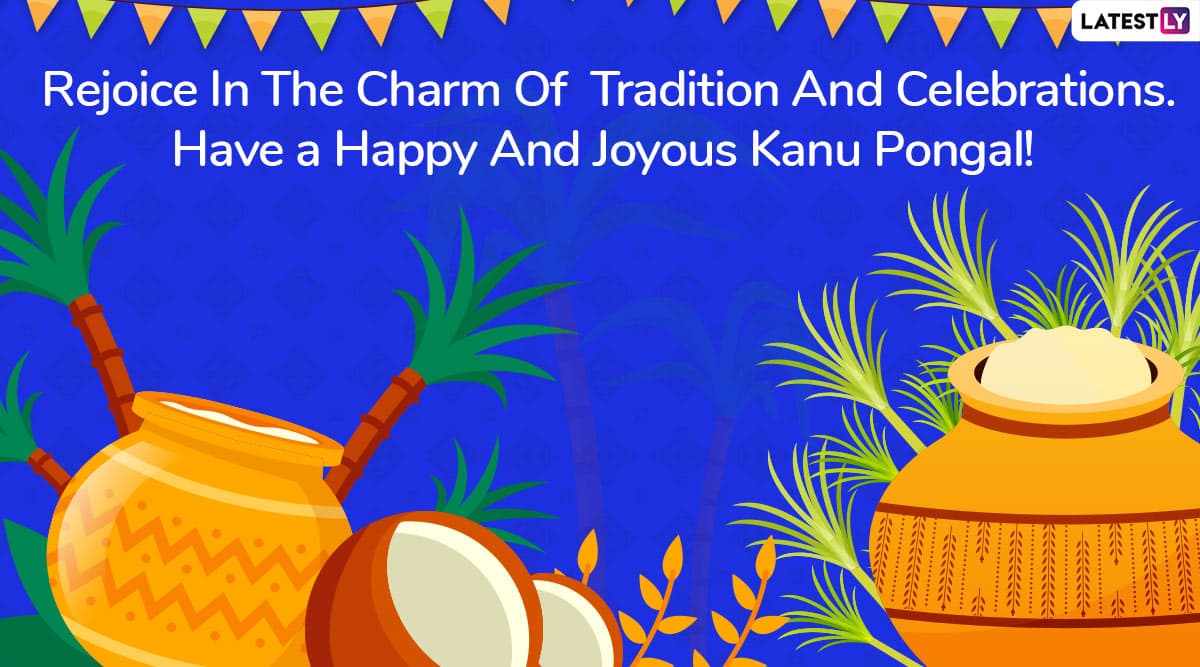 Pongal WhatsApp Message: Rejoice in the Charm of Tradition and Celebrations. Have a Happy and Joyous Kanu Pongal!
Pongal Facebook Greetings: Greetings on Kaanum Pongal! May the Harvest Festival Ensure You Always Have the Best Food and Best Life.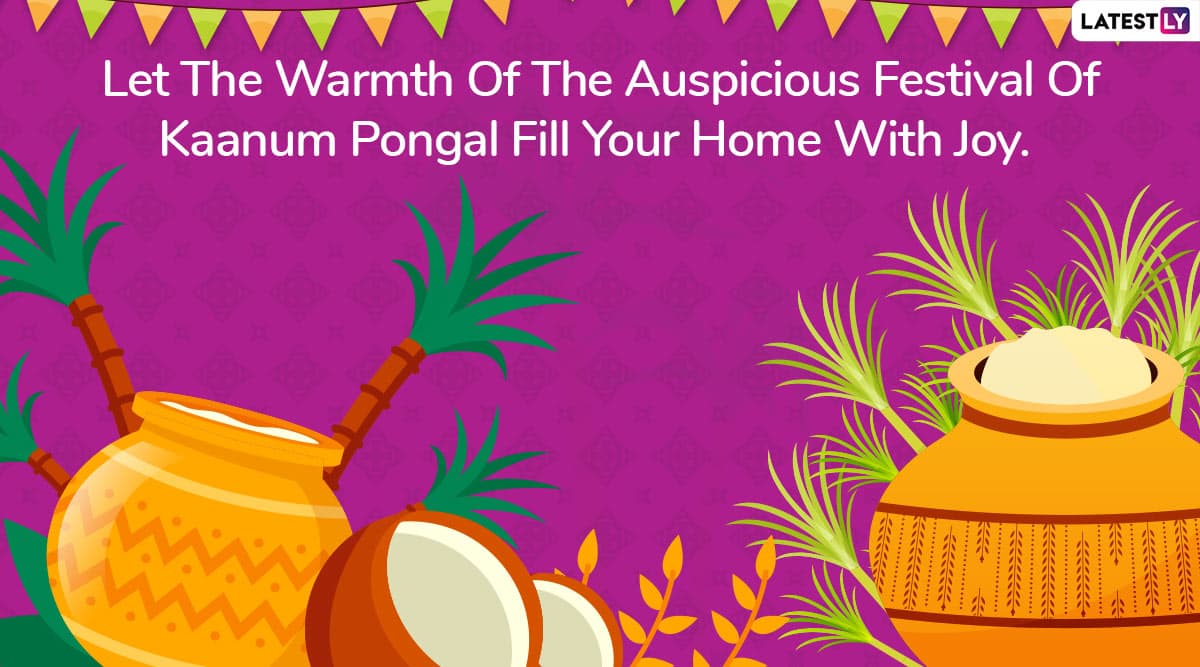 Pongal WhatsApp Message: Let the Warmth of the Auspicious Festival of Kaanum Pongal Fill Your Home With Joy.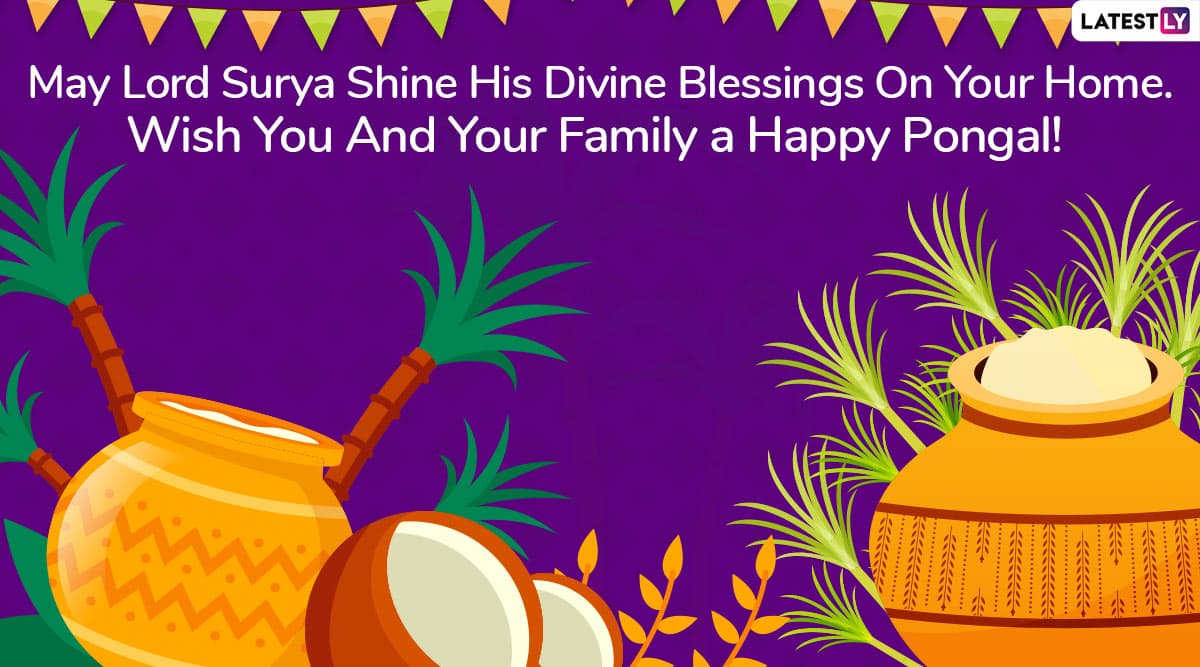 Pongal Facebook Greetings: May Lord Surya Shine His Divine Blessings on Your Home. Wish You and Your Family a Happy Pongal!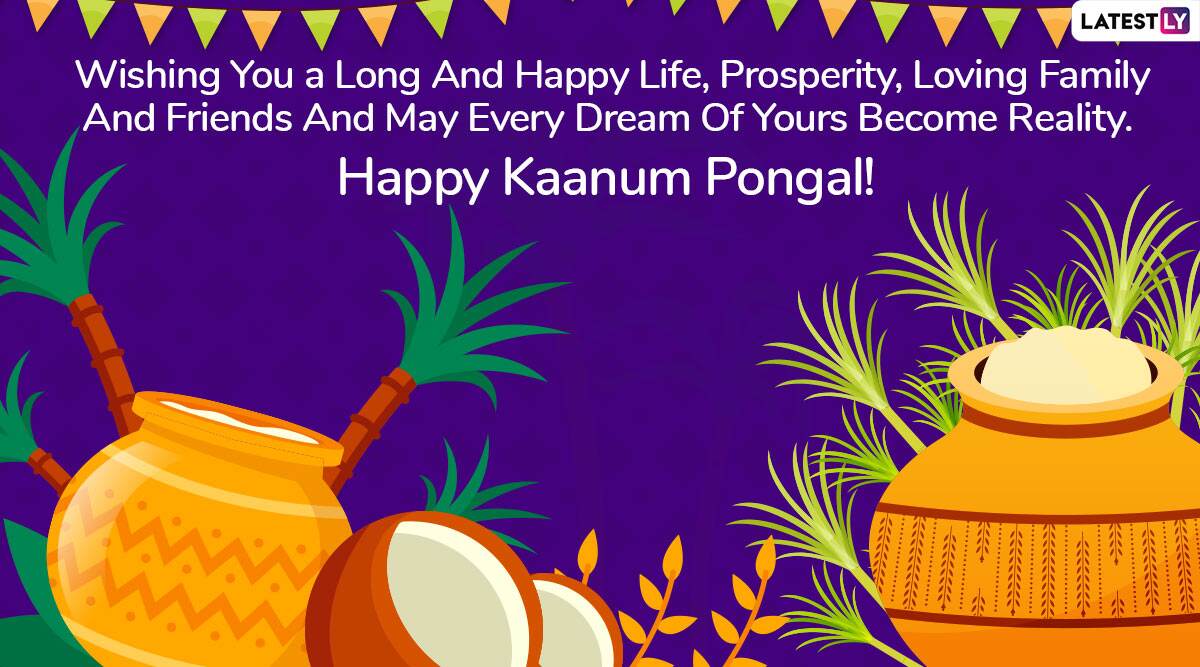 Pongal WhatsApp Message: Wishing You a Long and Happy Life, Prosperity, Loving Family and Friends and May Every Dream of Yours Become Reality. Happy Kaanum Pongal!
The first day is called Bhogi which is dedicated to Indra, the God of rain. The second day is called Thai Pongal which celebrates the Sun God for which people prepare special dishes and offer sugarcane sticks, bananas and coconuts. The third day is called Mattu Pongal during which cows are worshipped and people thank farm animals. The last or the fourth day is called Kaanum or Kanu Pongal. On this day, people keep leftover Pongal fish along with betel leaves, nuts and sugarcane on turmeric leaf in the open. Women perform special rituals for the health and wealth of their brothers.