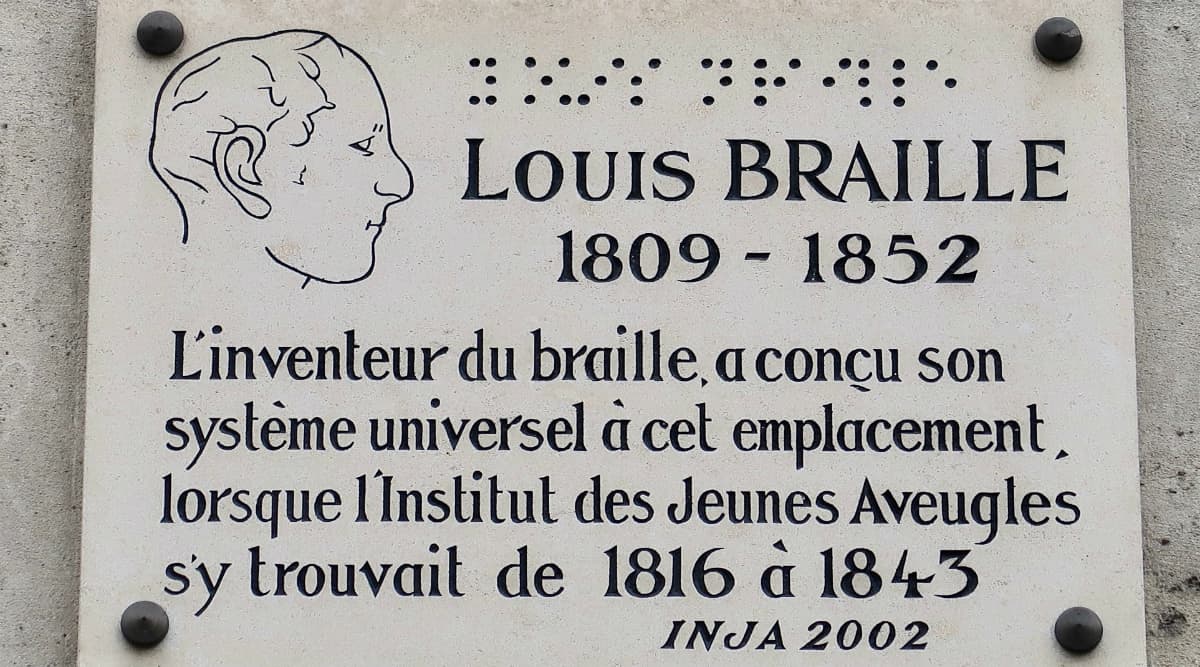 The world would be celebrating the 211th birth anniversary of Louis Braille, on January 4 2020, which will fall on Saturday this year. Louis Braille was the founder of Braille language – a system of reading and writing universally accepted as a language/means of communication of the blind and visually impaired people. Louis Braille donned many hats in his illustrious lifetime, which not many people know about.
On his 211th birth anniversary, let us shed some light on the facts about the life of Louis Braille. We at LatestLY bring you some of the most exciting facets of Louis Braille's life which you'll find to be amazing. World Braille Day 2020 Date: History and Significance of the Day Commemorating Louis Braille's Birth Anniversary.
1. Louis Braille was born on January 4 in 1809 in a small town, i.e. Coupvray, situated in France. He had three siblings.
2. At the age of 3, while playing in his father's workshop, Louis Braille injured his eye. The infection spread so fast that when Braille was 5, he had lost complete vision in both the eyes.
3. In 1821, French Army Captain Charles Barbier devised a system, which was a combination of 12 dots and dashes on the paper, known as 'night writing'. The system did help the Army for a while, but it is said that Louis Braille based his system on Charles Barbier's concept of using dots and dashes.
4. When Louis Braille was 16, he would spend every minute of his day poking holes in a paper, trying to come up with a more efficient way of reading and writing for the blind and impaired people.
5. It was in 1829 when Louis Braille published the first system of Braille language. However, it wasn't until his death in 1852 that the Braille language wasn't implemented until 1854.
6. Not many people know that Louis Braille was an accomplished cellist and organist as well.
7. It is a little-known fact that Louis Braille held the position of organist in Church of Saint-Nicolas-des-Champs and Church of Saint-Vincent-de-Paul between 1834 and 1839.
8. Louis Braille breathed his last on January 6, 1852, at a young age of 43, due to tuberculosis and prolonged respiratory illness.
In his illustrious life, Louis Braille donned many roles such as teacher, musician, researcher, and an inventor. Several governments and NGOs celebrate his birth anniversary by organising seminars and workshops to promote the awareness of the importance of Braille language. The United Nations have declared January 4 as 'World Braille Day'.