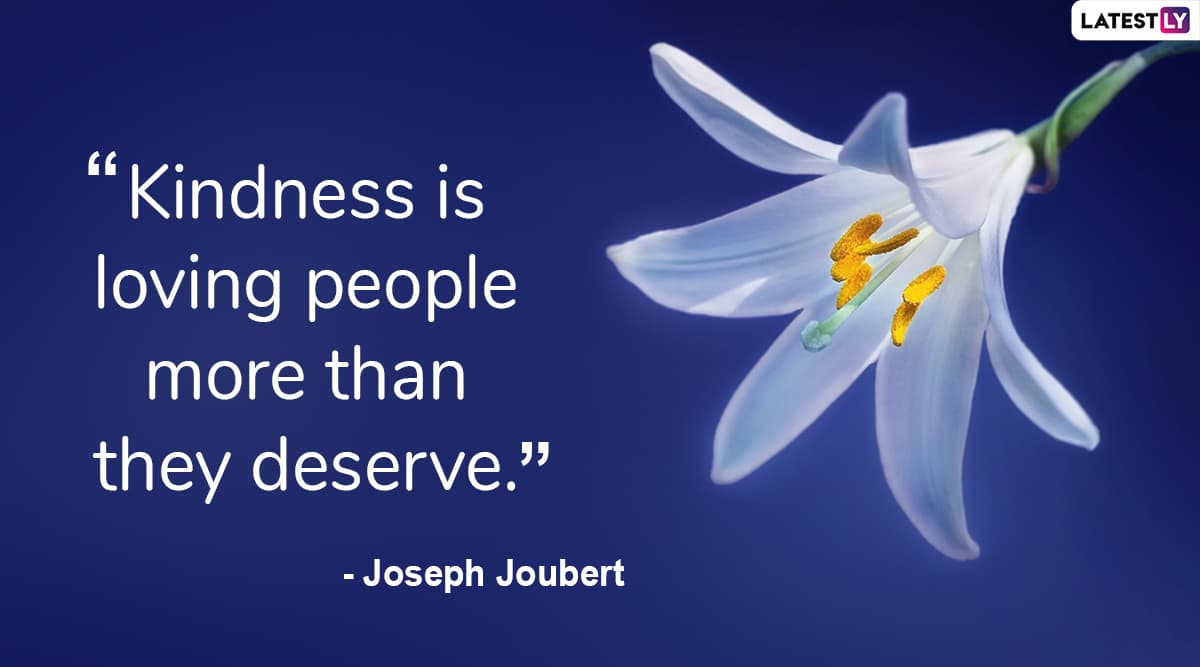 Quotes on Kindness: We are celebrating World Kindness Day 2019, an international day observed on November 13 every year. Kindness is a language universally understood; celebrating this day in present times becomes even more important. There have been numerous quotes on kindness delivered by influential personalities that will touch your heart. As we observe World Kindness Day 2019, we will look at some memorable and heartfelt kindness quotes. Individuals can send across 2019 World Kindness Day sayings through WhatsApp messages, Facebook statuses, Instagram posts, Hike messages, Snapchat stories to their friends, family, relatives, employees, clients etc. wishing them on this lovely day. World Kindness Day 2019 Date: History and Significance of This Observance Which Aims at Promoting Good Values.
The first celebrations of World Kindness Day took place in 1998, where countries like Canada, Japan, Australia, and the United Arab Emirates were its initiators. Later on, in 2009, India, Italy, Singapore, and the United Kingdom also started participating in observing World Kindness Day. The occasion of World Kindness Day serves as a reminder of how we can make the world a better place with our positive and kind deeds. Its purpose is 'to highlight good deeds in the community focusing on the positive power and the common thread of kindness which binds us'.
People can send World Kindness Day 2019 quotes to their loved ones on WhatsApp, Facebook, Hike, Instagram, and other social messaging apps. It'll be a sweet gesture to send your dear ones a token of love on this celebratory day. Also, people can convey their World Kindness Day 2019 wishes and greetings via text messages, picture messages, GIFs, videos, and SMSes too. Recently, WhatsApp had launched a new exciting feature, i.e. "WhatsApp Stickers", which has become much popular in less time since its launch.
If you are looking for latest and popular World Kindness 2019 quotes and sayings to send it to your known ones, LatestLY brings you some of the best and newest 2019 World Kindness Day wishes which you can send on WhatsApp, Facebook, Instagram, Hike, Snapchat, and Twitter among other messaging platforms on this festive day.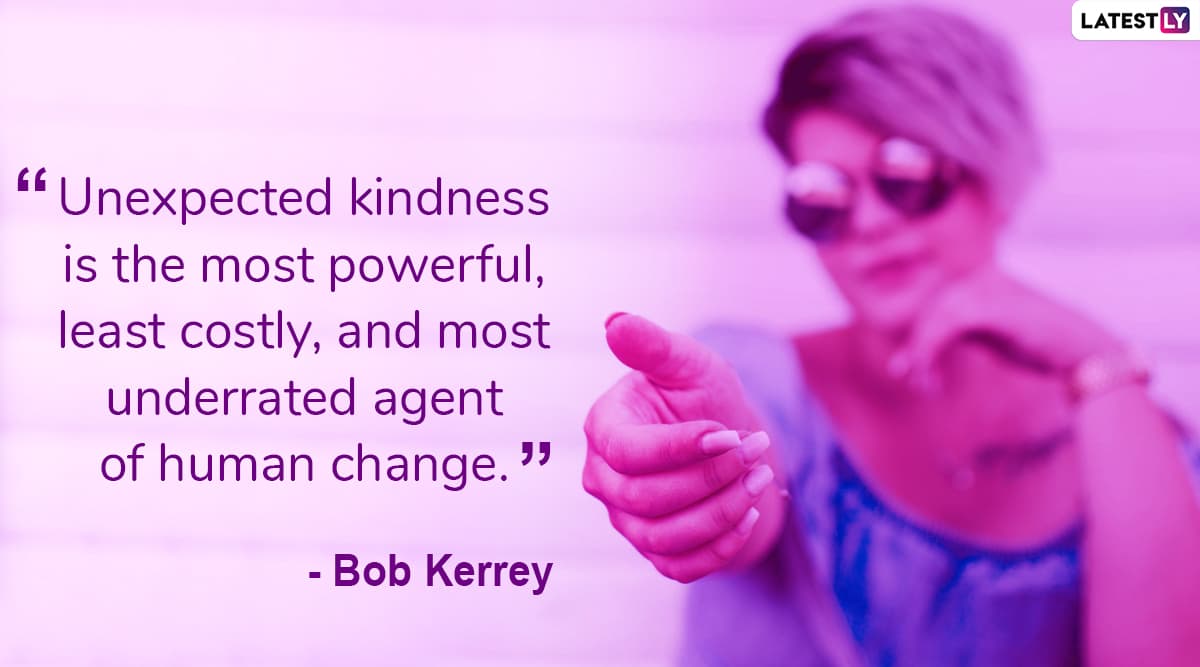 Quote Reads: "Unexpected Kindness Is the Most Powerful, Least Costly, and Most Underrated Agent of Human Change." –Bob Kerrey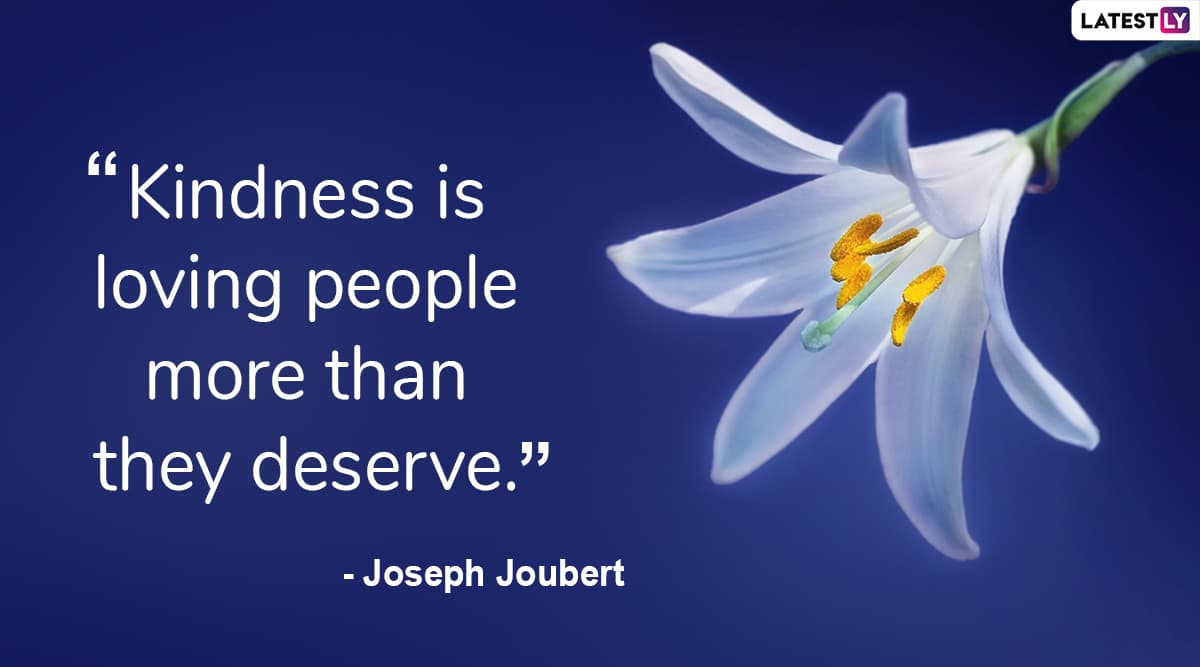 Quote Reads: "Kindness Is Loving People More Than They Deserve." –Joseph Joubert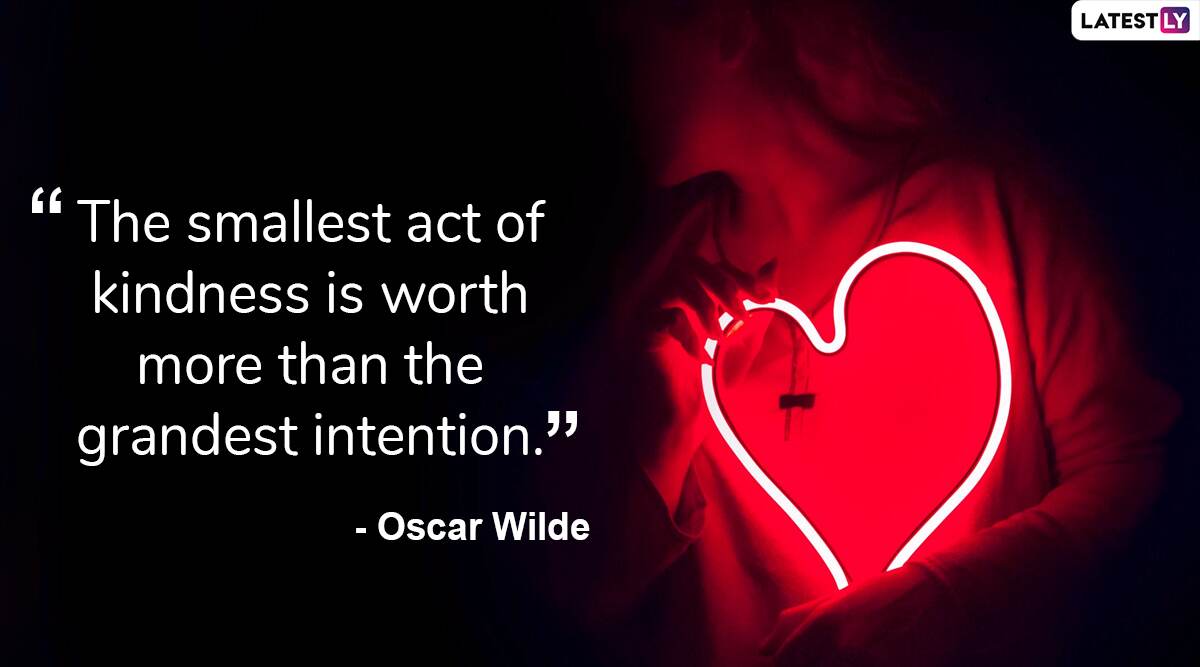 Quote Reads: "The Smallest Act of Kindness Is Worth More Than the Grandest Intention." –Oscar Wilde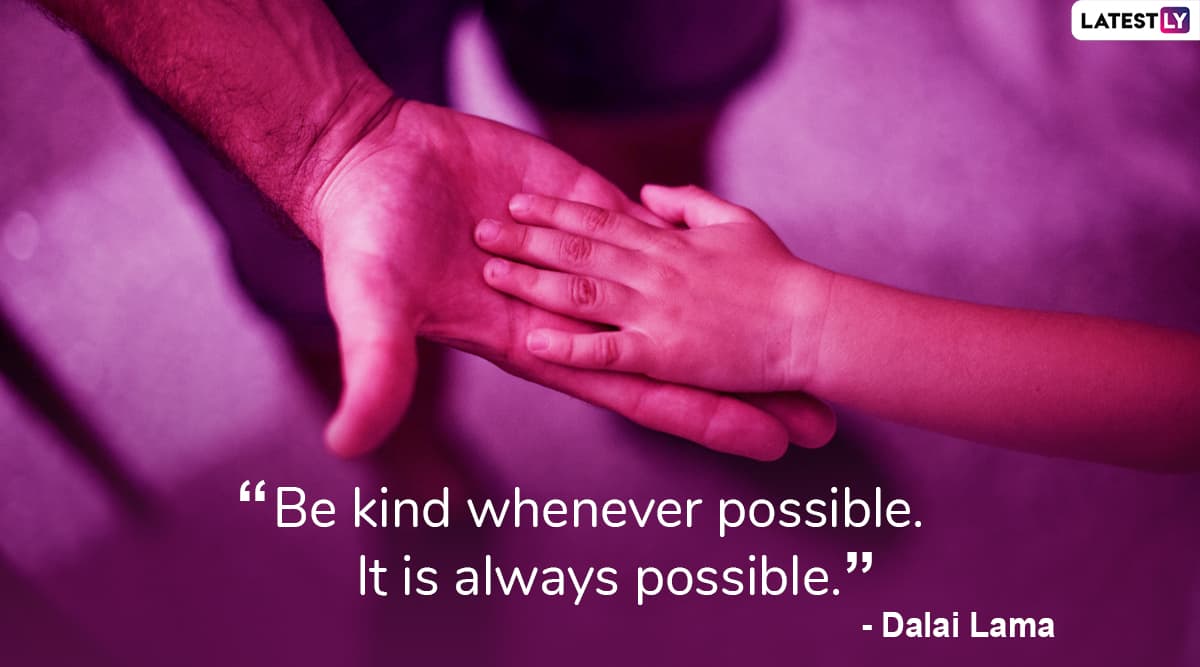 Quote Reads: "Be Kind Whenever Possible. It Is Always Possible." – Dalai Lama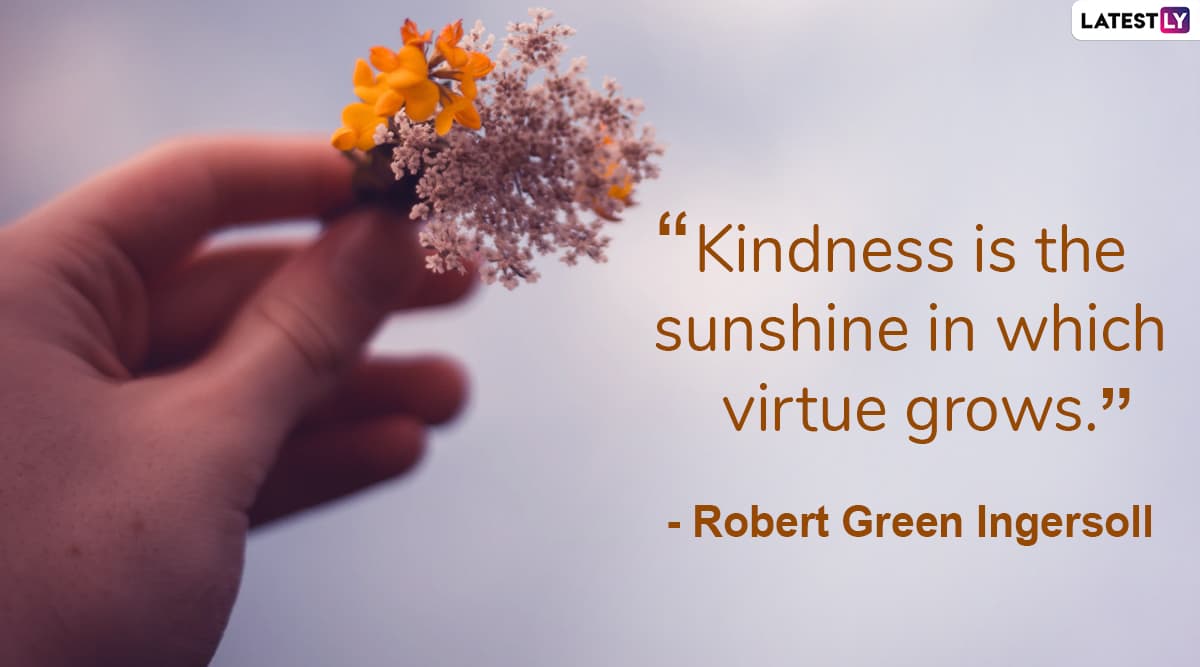 Quote Reads: "Kindness Is the Sunshine in Which Virtue Grows." – Robert Green Ingersoll
World Kindness Day is all about practising kind things and helping others in any possible manner. It helps us focus on the good and positive aspect of life where we can unify our efforts in committing to acts of kindness, be it small or huge.
World Kindness Day is observed by individuals from all walks of life who contribute in making the world a better place to live with their random acts of kindness. On this day, we hope you strive to be a better and kinder person. We at LatestLY wish you a very Happy World Kindness Day 2019!