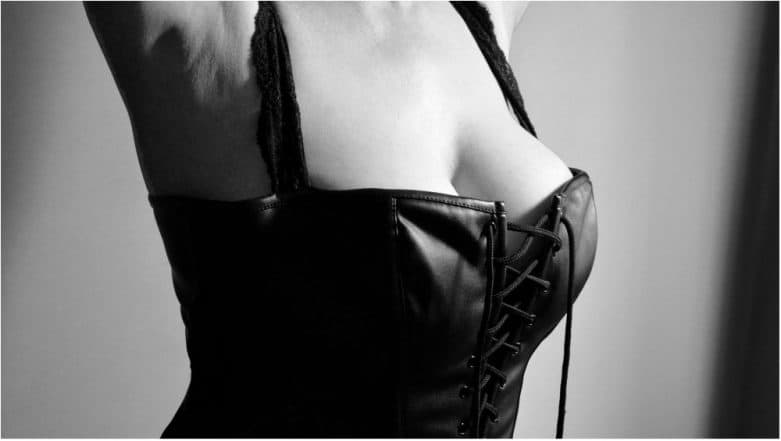 Breast implants have become one of the commonest surgical procedure these days, and not all the cases of breast implants become successful. We There have been cases where implant procedure have left people's body ruined for life not only that we have even seen a few 'illegal' cases of butt an boob implants even turn fatal for many. However, what happened to this woman because of her botched up breast implants will shock you. This woman is getting her breast implants removed because a wrong breast implant led caused her breasts to become as hard as a rock.
According to the SUN Danielle who is also appearing on the show Botched on E! TV wants to go back to her natural boobs after her implants were twice "capsulised." She explained about her boob job by saying, "The first boob job was perfect, the right size, anatomically correct - I couldn't have asked for anything better, but unfortunately, within a year they capsulized."
She went on to say that, "They were hard as a rock so sleeping was a challenge, exercising was a challenge, everyday life became a challenge."
She now wishes to get her natural boobs back. She said to the SUN, "What I would like to get back to is my natural breast, removing these implants entirely and just being natural breast tissue. If I could just go back to natural, that would be a dream come true."
What is Capsular Contracture?
Sometimes surgeries don't go as planned and there are different ways bodies react to a kind botch-ups. Capsular Contracture is one such by-product of getting implants, especially breast implants. A "capsule" of scar tissue form around any type of implant as a part of the healing process. These capsules are formed as the body reacts to the foreign object(implants). It is the body's attempts to isolate the object by creating scar tissue around it. However, in the case of some patients, this capsule of scar tissues become harder that required and begin to contract around the implant.
Capsular Contracture is one of the most common issues faced by people who get their implants done. Grad