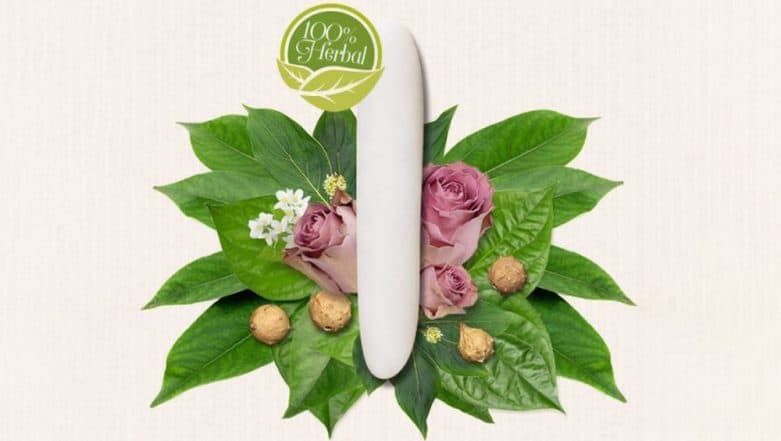 Vaginal highlighter, Vagacials, Vaginal Glitter pills, Vonturing, vaginal scrapping, inserting beads into the vagina, the list things that tamper with the vagina in the name of "cleansing" or "beautifying" doesn't stop. The latest to join the list is Jamu sticks that claim to provide you with "vaginal cleansing, balancing uterovaginal microflora, elimination of vaginal discharge and odour, tightening of the vagina, increase of libido and intensification of sexual feelings."
To reap these benefits, you have to insert the herb-infused stick into the vagina, according to the website. The company says that the Jamu stick is made with a "secret recipe," of herbs and is "passed down from generation to generation for thousands of years." The recipe claims to consist of "selected herbs, which can be found only on the pure islands in Indonesia." Vaginal Scraping: New Surgical Procedure Includes 'scraping' out the Traces of Your Ex from Intimate Area! How Safe Is It?
Jama also claimed that the women from these islands have been using these sticks for generations to "maintain intimate purity and love for their husbands." The description further stresses on how taking care of a husband is a significant life challenge for Indonesian women, and that it primarily involves concern for sexuality as such, including proper intimate hygiene very carefully. Apart from being highly sexist, it doesn't care to explain how a herb infused stick could help improve sex lives of women and "clean" their vaginas. They also claim that the sticks can help with the "exfoliation" of the vaginal dead skin to keep the genitalia healthy.
While speaking with Refinery29 Dr Jen Gunter, the gynaecologist, obstetrician and vaginal health expert, explained that vaginal "calluses" do not need "exfoliation." Dr Gunter clearly says: "NO! The vaginal epithelium sheds very regularly. Calluses are not possible. Anyone who thinks this doesn't understand even the basics of vaginal biology." When asked by Refinery29 is the vaginal stick is safe? Dr said, "NO! The vagina is like a self-cleaning oven. None of the ingredients in the Jamu Stick can help in any way and will likely cause harm,"
On the other hand, even Twitterati seems furious over the idea of inserting such sticks into the vagina to make it "healthier". Take a look at some angry tweets:
Excuse me
excuse me? excuse me? excuse me? pic.twitter.com/m2Hvlex1A8

— chaeronaea fan account (@babypizzagaga) February 28, 2019
Precise
Oh my god please do not believe the lies that @jamu_stick spreads. You do not need to "tighten" your vagina. You do not need to wash the inside or your vagina, it is self cleaning, you do not need to exfoliate your vagina (yeah they said that), your vagina balances it's own ph

— cheyenne (@cheygraciela) March 1, 2019
Ahem
My wife just said "I would jamu that stick up your ass" and "what kind of work is a vagina doing to develop a callus" and I am laughing A LOT

— Flick 🇺🇸 (@Cory_Flick) March 1, 2019
It is available on Amazon.
I thought the Jamu Stick thing had to be a hoax but I googled and you can buy similar products on Amazon and I would like to leave this planet now

— Kalany (@kalanyy) March 1, 2019
You must keep in mind that inserting anything into your vagina with an intention of cleaning it or scraping it is not medically recommended.