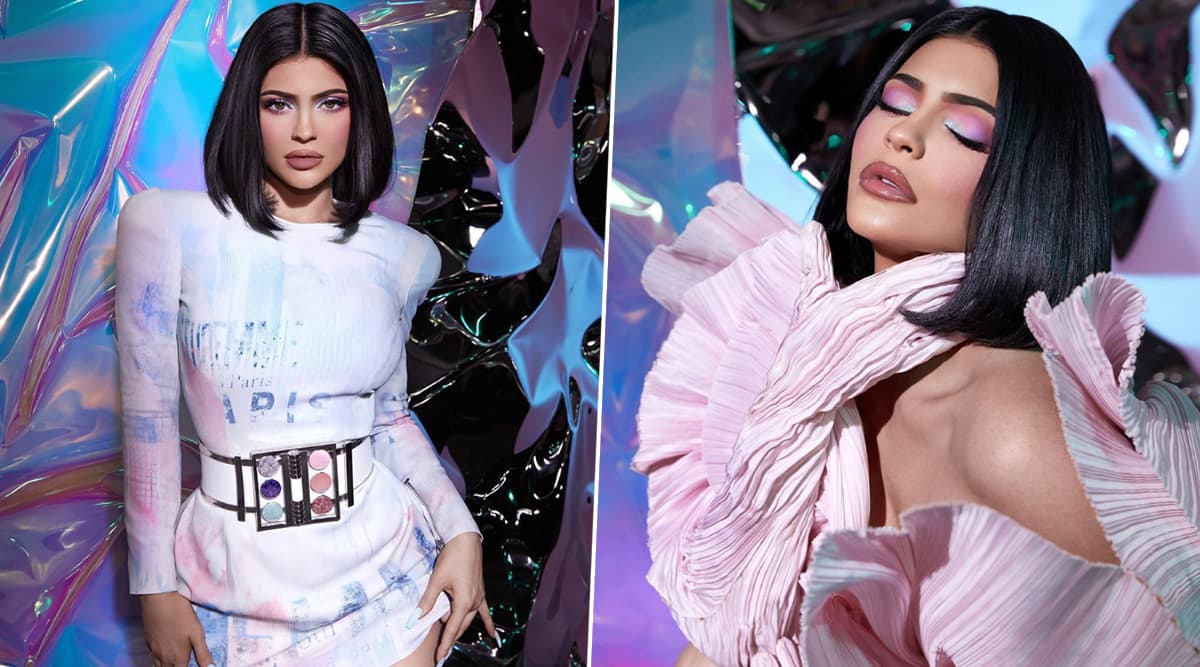 Kylie Jenner and her cosmetic brand have moved out of the family and collaborated with someone else. And this time, it's not just any other celebrity. It's Balmain! A vast, luxury brand and nobody saw this collab coming. Kylie X Balmain collection is live on her website for sale. Even though the products are out for the audience to buy, the launch and promotion for this didn't go as planned. Kylie Jenner abruptly cancelled her appearance at the Balmain show at the Paris Fashion Week due to being sick and hospitalised. And now that the storm has passed, an insider has revealed Kylie threw them "in chaos" when she cancelled at the last minute. Kylie Jenner Admitted to Hospital Following Flu-Like Symptoms.
Kylie Jenner and Balmain teamed up to create a makeup collection with a nine-pan eyeshadow palette, one liquid lipstick and one high shine lip gloss. Balmain was all set to have Kylie do models' makeup and promote their collab when Kylie Jenner revealed something that sent the brand into chaos. Kylie Jenner was supposed to be Balmain's artistic director of makeup and sit in the front row at last Friday's show, but she revealed she was not going at all. Kylie Jenner Returns With an Ultra Toned Body Post Her Hospitalization - View Pic.
Kylie Jenner for Kylie X Balmain Collection
View this post on Instagram
Post 2
View this post on Instagram
An insider told Page Six, "They've been working on this deal with Kylie for over a year. It is huge, worth millions and millions of dollars. When Kylie cancelled at short notice, Balmain went into meltdown. The entire team at Balmain were in chaos mode because they lost the star of their show." he added, "They were devastated and begged her to reconsider, but she didn't.". Though Kylie was sick, she has been promoting the collab all over her social media, and Balmain hopes this multimillion-dollar deal gets the attention they hoped it would.