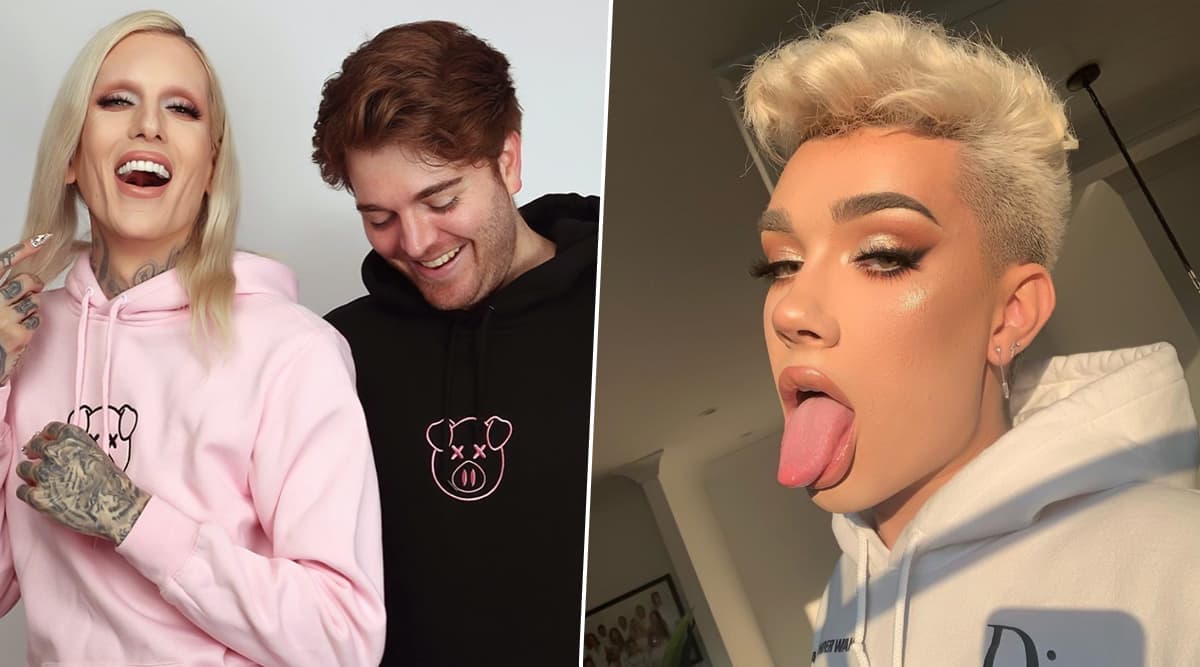 Tuesday is here with some hot tea! Nikita Dragun may have hyped up her brand more than necessary. James Charles collaborated with Morphe again. But is it really a new collab? And everybody's favourite duo, Jeffree Star and Shane Dawson are ready with their own palette for Jeffree Star Cosmetics called "conspiracy palette". Jeffree Star may or may not have shades sister James when he announced his palette and collab date. Miley Cyrus made the biggest oopsie with one of the most ignorant statements to come out of a celebrity's mouth. Tea Tuesday: James Charles Comes for Dobre Brothers, and Cole Carrigan Exposes the Ace Family.
If you're new, in Tea Tuesdays, we spill some tea on the things happened in the last week. So if you're someone who enjoys drama, grab your popcorn and get ready because this day just got better with a whole lot of goss! Tea Tuesday: James Charles in Another Plagiarism Scandal and Jaclyn Hill Force Feeds Makeup down Her Subscribers' Throats... Again.
Nikita Dragun
Nikita Dragun confused everyone when she announced her own pop-up store. Her brand Dragun Beauty only has three products and having an entire store just for a colour corrector, powder and blush and bronzer palette seemed foolish to many. So naturally, when she came for the launch of her store, the number of fans waiting for her was underwhelming, to say the least.
Nikita Dragun's Pop-Up
She became a joke online and people knew this would happen.
Miley Cyrus
Miley Cyrus has never hidden anything from her fans. Her love life is out there for everyone to see. As we all know by now, Miley is dating Cody Simpson. In an Instagram Live with Cody Simpson, the singer said it is possible to find a great guy and "you don't have to be gay". Obviously, this sentence rubbed people the wrong way as nobody chooses to be gay because they can't find a guy. Miley being a bi icon for years and saying this has disappointed fans.
James Charles
James Charles announced his second Morphe collab and people are not happy. His "second" collab is his previous Morphe palette in a travel-friendly size, a mirror and costs less. People were not happy with the announcement and the palette. After the launch when fans went to get the smaller size of the palette, they noticed the pans were really tiny and not worth their money. After all the criticism, James Charles started poking fun at himself and went on a spree of dad jokes.
Morphe
Morphe and James make the best duo when it comes to messing up. When James announced his palette, Morphe and James set up a meet and greet. Unlike James' $500 meet and greet, this one was free and the winners were to be chosen by morphe randomly after entering a lucky draw.
Morphe's Emails
So I entered to meet James Charles on Saturday at morphe and they messed up my email by saying I was going to meet him but than made a mistake I wasn't one of the winners actually 🤡 pic.twitter.com/pE6FV3pWWk

— 𝐚𝐬𝐡𝐥𝐞𝐲 (@stylessbesson) October 17, 2019
The brand accidentally sent out the emails meant for the winners to every participant and then followed up with an "Oops" email.
Danielle Cohn's Mom Exposed
Danielle Cohn's age has now become like the infamous gold/white or blue/black dress. While there is evidence Danielle is 13, the TikTok star and her mom won't budge and keep saying she's 15. A video of Danielle Cohn and her new boyfriend has her mother talking about posting more pictures and videos for more views and followers. Danielle deleted the video and reposted it with no audio.
Jeffree Star Shades James Charles
Jeffree Star announced his collection with Shane Dawson and it's going to drop on November 1. While people complained about the palette coming out after Halloween, Jeffree not only explained why the date is perfect for a launch, but he also shades James Charles. On his Snapchat, he said palettes that come out in October are meh. James' new mini palette dropped mid-October and maybe he just likes the holiday season but fans see it as a dig!
This was the tea from the last week. Stay tuned for more tea next week.