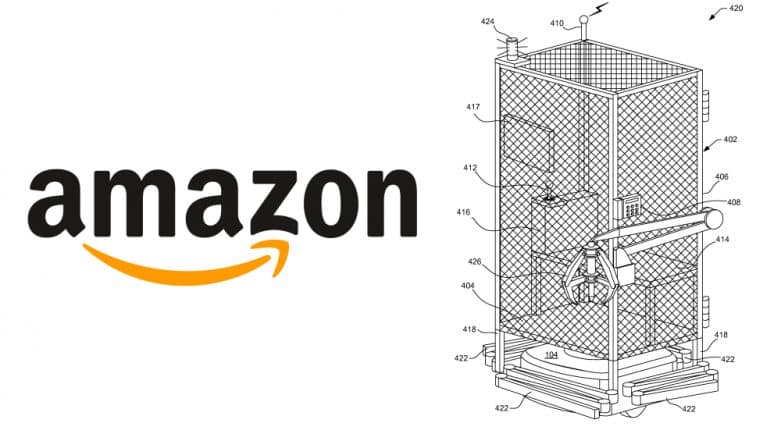 E-commerce giant Amazon has been criticised after a 2016 patent to place its employees in cages inside their warehouse has surfaced online. But as terrible as the idea sounds, the company claims that the so-called cages were proposed only to keep the employees safe. They were meant to be used for navigation in the warehouse, which also houses dangerous machines. The cage, described as "human transport device" will function as an enclosure, keeping the workers protected from a potentially unsafe environment populated by machines.
The patent for the cage titled System and Method for transporting Personnel within an active Workspace was submitted in the March of 2016 by researchers Kate Crawford and Vladan Joler. As per the description, the device will be used by the staff to move within the workspace. It will comprise a platform to support the user with a drive subsystem to power the device, which is also equipped with robotic arms to deliver goods to the workers. Amazon India Chief Amit Agarwal Asks Employees to Maintain 'Work-Life Harmony', Says Take No Calls, Emails After 6pm.
Here is the diagram from Amazon's patent.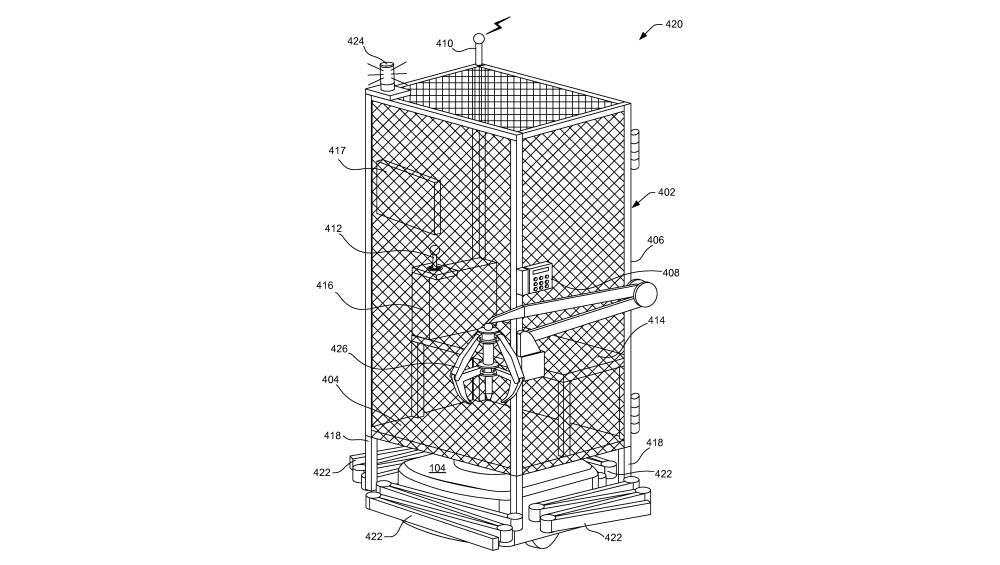 Amazon has also clarified through Vice President Dave Clark that the cages were never used and said that even bad ideas can get submitted for patents. Netizens, however, were not convinced by the e-commerce giant's justification. Many Twitter users have criticised the cages, likening it to a prison. One user also compared it to the cage used by shark divers. Clearly, the company's good intentions didn't excuse the dehumanising design of the cage. Previously, Amazon was in the news due to allegations of inhuman working conditions in its UK's workhouse where workers were supposedly urinating into bottles to save on restroom time. 
Some Twitter users have called Amazon out.
This is a cage you put prisoners in.😂😂

— Jeffery Drevdahl (@DrevdahlJeffery) September 11, 2018
Its ok for shark divers, why not Amazon 😂

— Riki-Oh Saiga (@ShaolinTurbo) September 11, 2018
Nevertheless, there are some takers for Amazon's moving cage.
I worked in a steel factory for 2 summers. All the machines could crush me in a milliseconds. I wore literal leashes that limited movement of my arms when a machine was active. If it malfunctioned while I was changing parts, leashes would've ripped my body out to save my life.

— Kole Montross (@kolemontross) September 8, 2018
Considering that warehouses can be a potentially dangerous environment for human beings, a cage-like structure will help them steer clear of any freak accidents involving automated machines. Dave Clark added that the company has developed a more humane solution – a vest that staff can wear which immediately deactivates any machines in the vicinity.