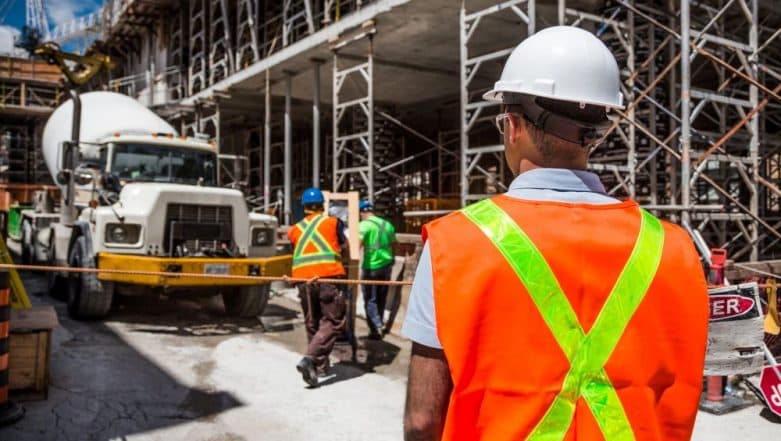 Just days after the Barbaric islamophobic Christchurch massacres that took place in New Zealand, London commuters had to listen to a construction worker in rush hour on Overground near West Croydon wherein the supposedly drunken man blurted out his hatred for Muslims. He said how he "can't even get a train without worrying if a Muslim will blow him up." The incident has been reviewed by British Transport Police who are looking up for more information. Passengers who were on the London Overground service near West Croydon in South London heard this unsolicited racist rant by this construction working who is now being searched by the police. He reportedly boarded the train at some point after West Croydon and got off at Canada Water and soon after getting on the train he began to speak about his fears of taking the public transport in the capital. Christchurch Terror Attack on Mosques Live Streaming Done on Facebook: Youtube, Twitter and Other Social Media Sites Struggle to Stop New Zealand Shooting Video From Going Viral.
According to Daily Mail, he said: "I can't even get a train to work without even worrying if a Muslim is going to blow me up, you can't even do nothing these days. I'm London, I'm British till I die." He further said: "Who do they think they are? Just kill them. 49 Muslims got killed the other day and I was like come on mate you have to do that." He also used profanity during his rant. The horrific terror attack on the two Christchurch mosques in New Zealand on Friday, that left 49 people dead and over 20 injured.
Watch video:
While there was no complaint lodged yet, British Transport Police said to Daily Mail that it was aware of a video online showing an 'incident of racial abuse on the London Overground." A spokesman said to the esteemed portal: "We take all reports very seriously and would ask anyone who witnessed what happened, or who has any information, to contact BTP by texting 61016 or calling 0800 405040 quoting reference 800 of 19/03/19."