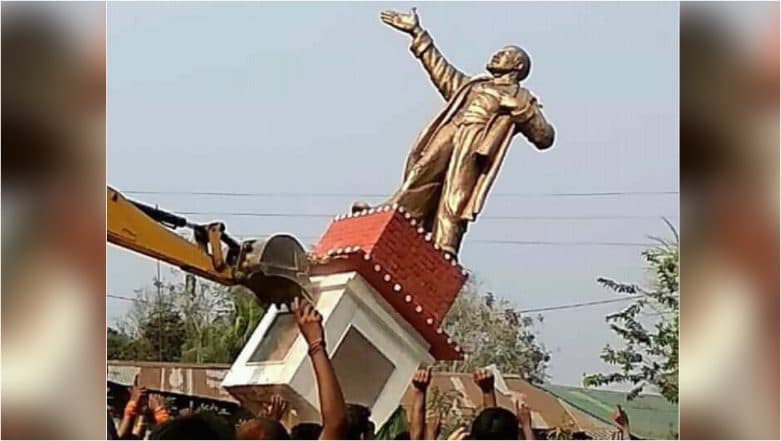 After the Left Front's 25 year-old-rule came to an end in Tripura, and the BJP-IPTC alliance won a mandate in the recently concluded 2018 assembly elections in the state, a crowd which was celebrating the BJP victory were seen taking down a Lenin statue in the Belonia town of Tripura. According to The Indian Express, the supporters chanted "Bharat Mata Ki Jai" while the statue was pulled down.
This is another incident when a statue has been toppled by people of opposing or contesting ideologies. There is something about statues that make them a victim of revenge and one-upmanship. The usual euphoria that surrounds the demolition of a statue by the masses is also indicative of the mindset of the people involved in the act.
Here is the video where you can see people vandalizing Lenin's statue
#WATCH: Statue of Vladimir Lenin brought down at Belonia College Square in Tripura. pic.twitter.com/fwwSLSfza3

— ANI (@ANI) March 5, 2018
There have been occasions in world history when some of the iconic statues have been taken down by masses to revolt or protest against a particular person or idea.
1. Vladimir Lenin Statue in Kharkiv
In September, 2014, anti-Russian protesters in Ukraine's second-largest city, Kharkiv, fell a huge statue of Vladimir Lenin. There were loud cheers as the statue of the Russian revolutionary leader, which was one of the largest in Ukraine, came crashing down.
2. Saddam Hussein Statue in Baghdad
The former president of Iraq from 1979 to 2003, Saddam Hussein ruled the country according to his will and held absolute control on his country. He was counted among worst dictators in the world. He had an equally dramatic end after he was captured by the US Army. This video shows the moment when his statue was toppled in Baghdad.
3. Stalin Statue in Budapest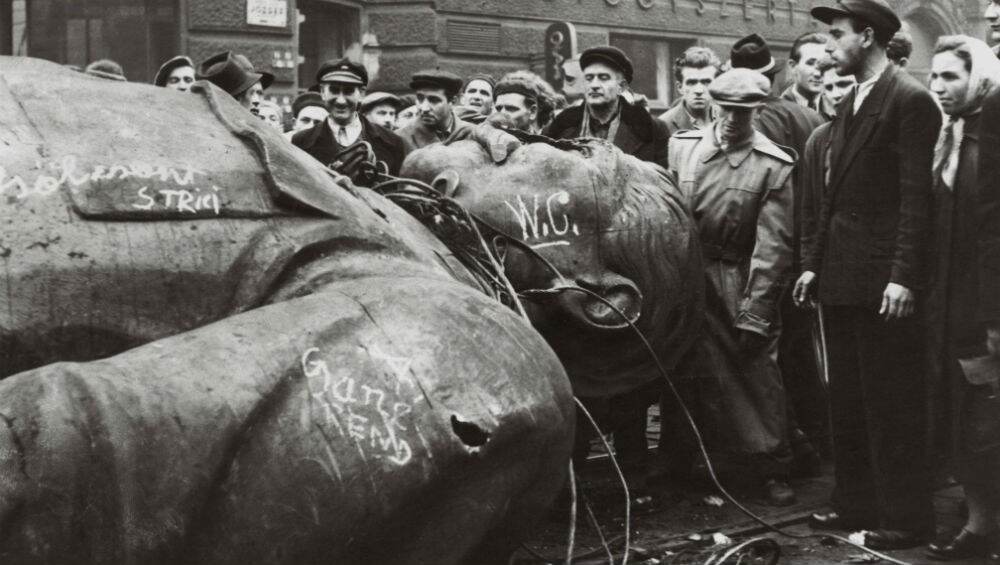 The Stalin Monument in Budapest was completed in December 1951 as a "gift" to Joseph Stalin from the Hungarian People on his seventieth birthday. It was brought down on October 23, 1956 by enraged anti-Soviet crowds during Hungary's October Revolution. Statues are a strong symbolic expression of a person or group to see the physical or stationed existence of their desires and of course, leaves a legacy for generations to witness it. Equally, the act of dismantling or destroying statue is seen as the ultimate act of revolt. It's the equivalent of saying that "Look, your time is up and we have arrived."