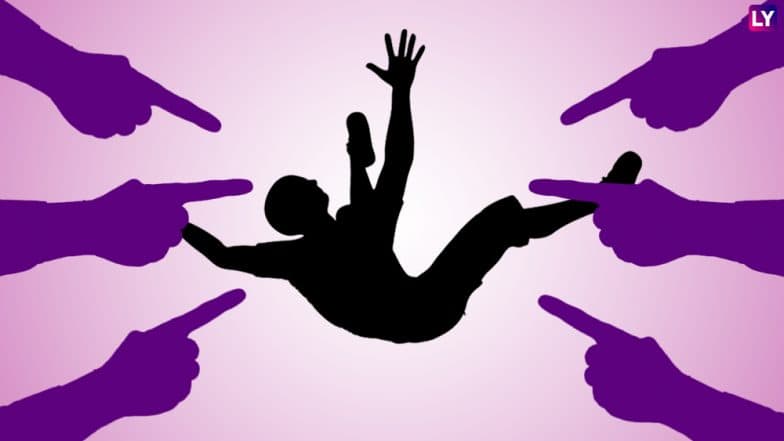 The #MeToo Movement has gripped the entire Bollywood industry. Each day rises with a new set of allegations levelled against someone. For that matter, it is not only people in the entertainment industry who are affected but also journalists, educationalists, writers are on the list. But the entertainment industry gains prominence with all the glamour associated with it. And as the movement is gaining momentum day by day, the bigger bosses are pulling the plugs too quickly, disregarding the larger picture. The accused is not a summation of his art, but as movies and series are being taken down or cancelled, the entire team bears the brunt.
As the advocacy for the entire movement rises, the parent companies do not stop at just dissociating with the accused artist, but his art altogether. To make it clearer, soon after comedy group AIB's Utsav Chakraborthy had allegations levelling up against him, the aftermath was seen on his series. Digital streaming platform Hotstar has taken another action of completely taking down season 2 of the show Better Life Foundation from their site. Utsav was one of the cast members of the show, in which several others put in their heart and soul.
In the age of competition on the digital platforms, these writers and actors slogged hard to make this show possible in the first place, to reach a showcase. And with an allegation against one member, the hard work of others goes down the drain. The show must have meant a lot for some of its participating members, the crew, production guys and a lot more blood, sweat and tears involved. Taking down the show completely serves no justice to victims of Utsav's behaviour, but does more injustice to those who were part of the entire project.
Another victim of the #MeToo movement's knee-jerk reaction is filmmaker Shazia Iqbal, director of short film Bebaak. A film she worked hard for will have no viewers as it won't be showcased in MAMI. Since one of the film's producer is Anurag Kashyap, who was complicit in sexual harassment accused Vikas Bahl's misdeeds. She wrote a letter to MAMI asking why is her short film was disqualified despite having no associations with Phantom Films. Although Phantom Films now remains dissolved following severe allegations against Bahl, Shazia's film gets no screen due to "guilty in association."
Sacred Games, a Netflix original took the country by storm in its first season. It created a terrific buzz overnight and people are eagerly waiting for the next season, the chances of which are bleak right now due to sexual assault allegations on Vikas Bahl. Although in a recent update, Netflix cleared that it will continue the association with both Kashyap and Bahl, after "independent investigation." But until this statement came out, hundreds of actors, workers,  production guys had a sword hanging over their necks, wondering if they would work again.
These are only a few incidents, but the point remains that the aftermath of the #MeToo movement takes a toll on more than one person. An art is a collective project and one person's mistake should not cost the jobs of many. We need a lot more responsible reaction to all the accused harassers. Banning, taking down projects one after another does more damage to more than one livelihood. And it is time we remind ourselves and others that the #MeToo movement was never meant to end careers.