Bollywood superstar Shah Rukh Khan is one avid social media user, and his active presence is a delight for his millions of fans across the globe. Unlike other celebs, the 53-year-old uses the various social media platforms to connect with his ardent fans. So, when Instagram launched a new feature, 'Ask me a question,' to let followers ask anything and also spice up the routine Insta stories, SRK just had to try it. On a chilled Saturday, King Khan added more tadka to the weekend vibes by answering some fun, quirky, bizarre and sweet questions posed by his fans. Thanks to 'Ask me a question,' the world got to see the funny side of Shah Rukh Khan again as he had a hilarious response to everything that was thrown at him. From asking his age to 'how many times does he poop in a day' to Zero movie release date to an over-enthusiastic 'f*ck, f*ck, f*ck' reaction, King Khan had an intelligent answer for all. 'Ask Me a Question' Is Instagram's Newest Feature; Netizens Respond With Funniest Memes.
We have seen Shah Rukh kick off an impromptu Q&A with fans on Twitter. In fact, #AskSRK has become one of the most popular hashtags, receiving n number of questions from Twitterati and the actor tries his best to answer as many as possible. Seeing a similar opportunity to connect with his followers and supporters on Instagram, SRK quickly got on with it. The Facebook-owned company has introduced a new feature, and it's called 'Ask me a question'. Shah Rukh Khan Ruling Bollywood for 26 Years & These 26 Pictures of King Khan in Black Will Make Your Ovaries Explode With His Charm!
King Khan Asked His Fans to 'Ask Him Anything' on Instagram!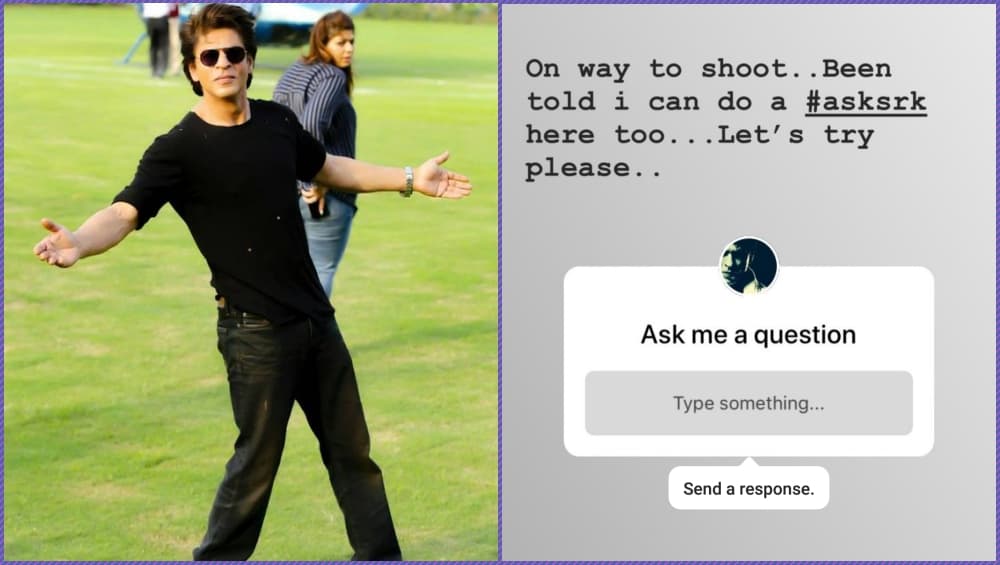 There is Questions sticker that can be added to one's stories after which the followers pose questions. The asked question can be shared as a story without revealing the identity of the person asking it, and Shah Rukh Khan has shared a number of such Q&A Insta story, which probably would a fraction of questions he would have received. Here take a look at some of the responses from SRK and our pick is his reply related to Salman Khan, his wife Gauri and the spoiler about his upcoming movie Zero!
SRK Pinched Himself to Check If He Was for Real for This Fan!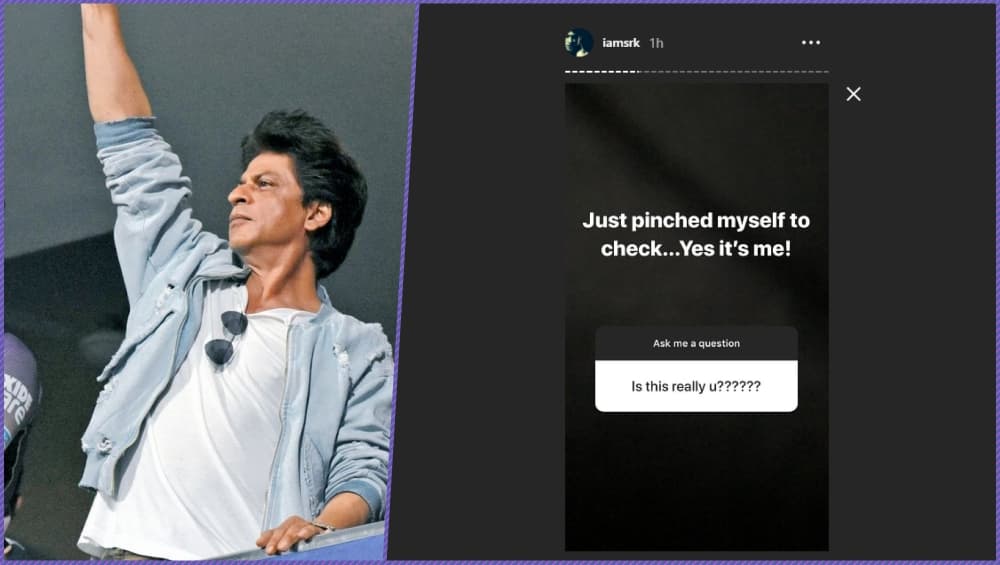 A Quick Answer for This Cheeky Fella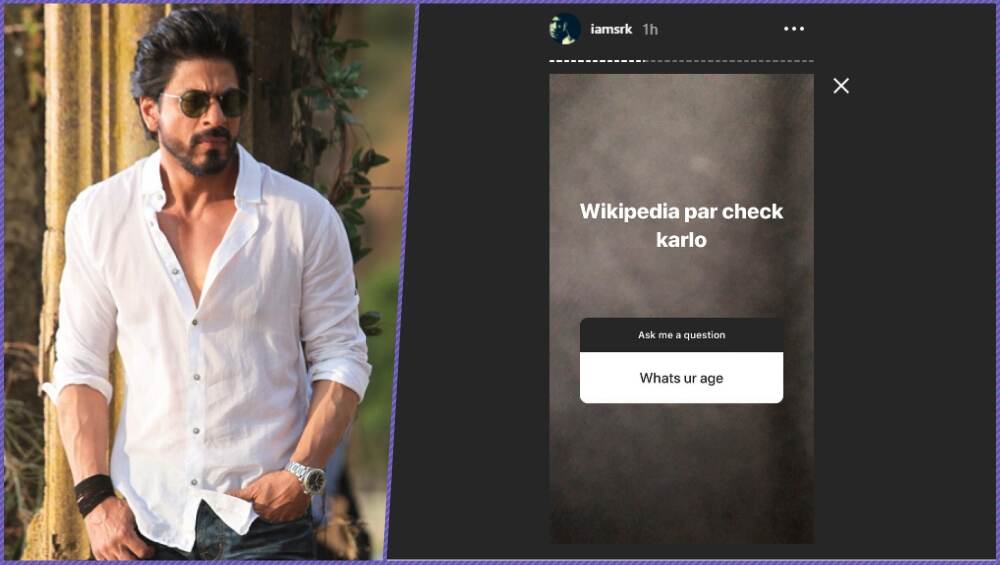 SRK Being His "Modest" Self!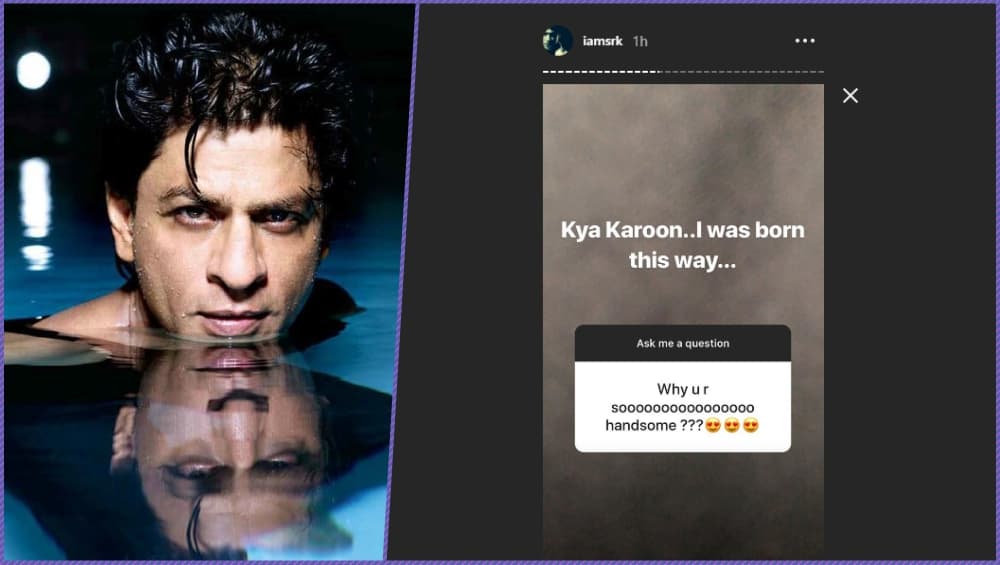 Learn the Art of Subtle Promotion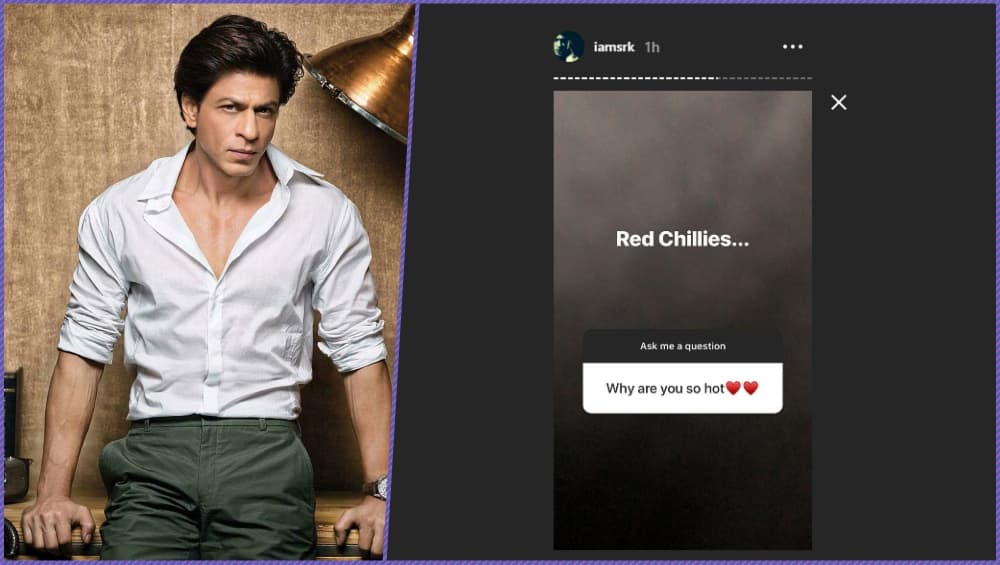 Hahahahahhaha, It Looks Like an Important Question Though
Bhai, Bhai 
SRK's Reply Has Got Us Major ROFLing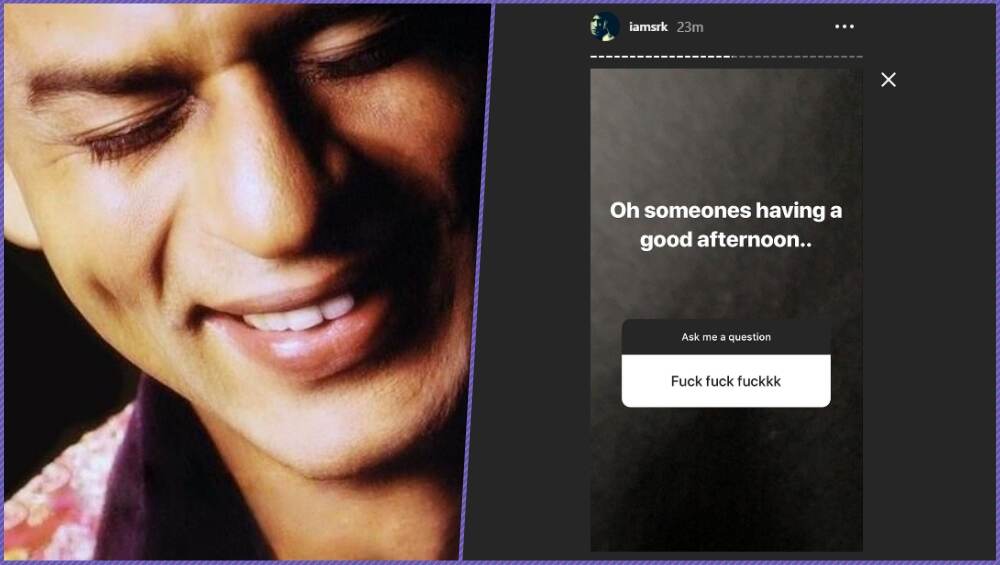 Aww, Gauri Is SRK's Both Love and Luck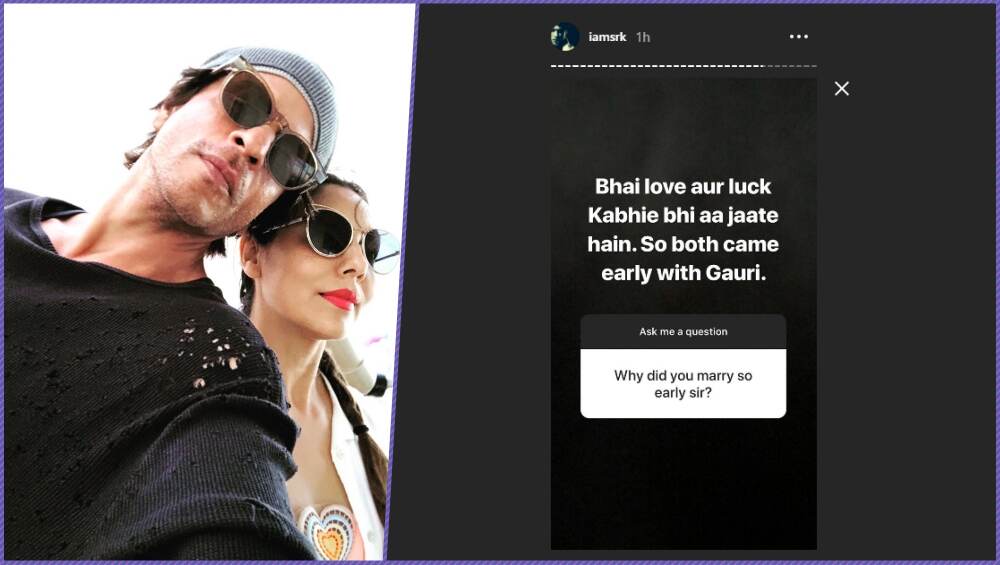 There We Have Release Date of Zero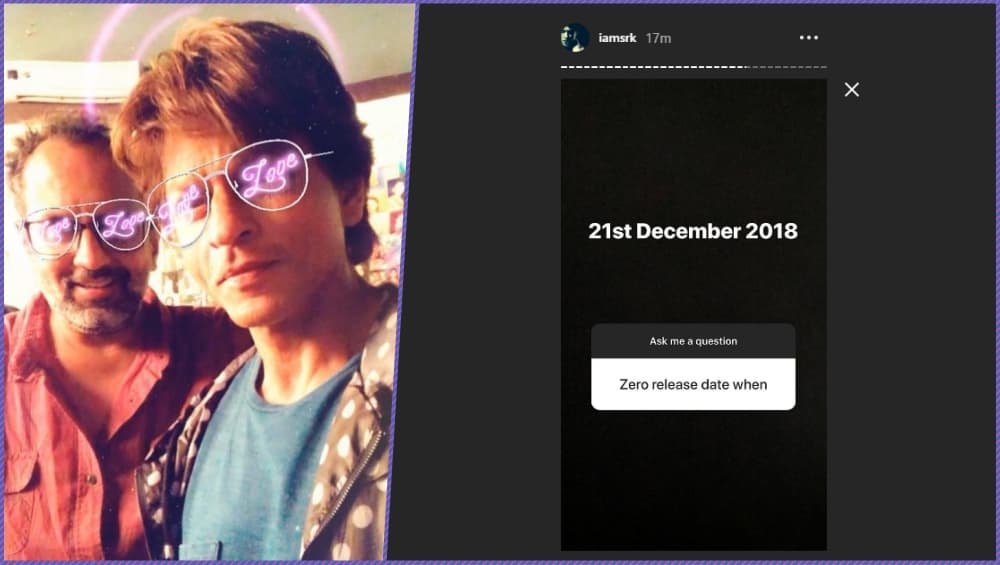 Followed by the Spoiler!!!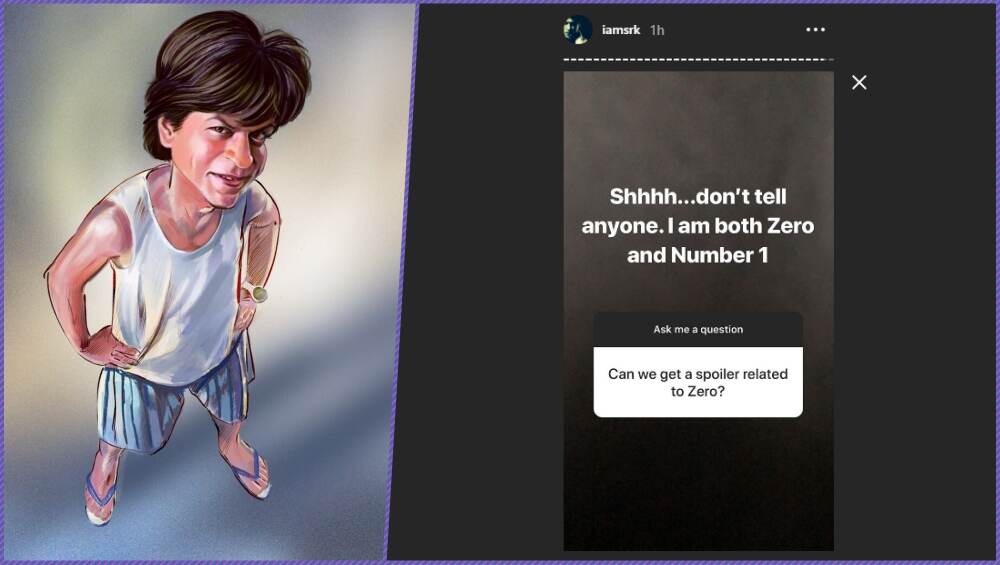 What Better Way to Sign Off Than a Digital Autograph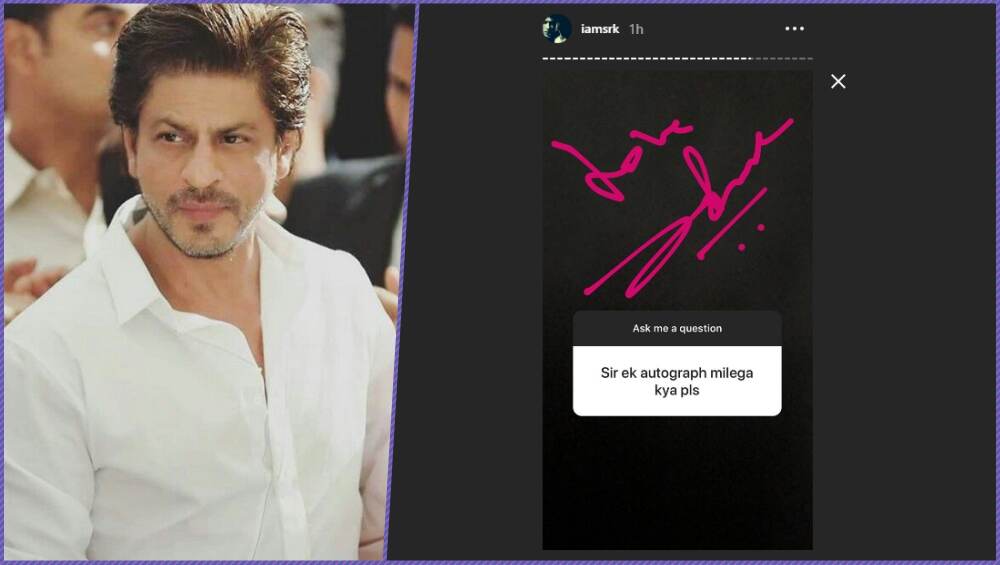 Shah Rukh Khan has wrapped up his shoot for his ambitious project, Zero directed by Anand L Rai. It will see him share the screen with his Jab Tak Hai Jaan co-stars Anushka Sharma and Katrina Kaif. Zero also has his friend and superstar Salman Khan in a special appearance. Apart from Zero, King Khan has reportedly signed a biopic on Rakesh Sharma, the first Indian astronaut to travel in space. Recent reports hint at Shah Rukh beginning the shoot for Salute, the tentative movie title in September 2018.