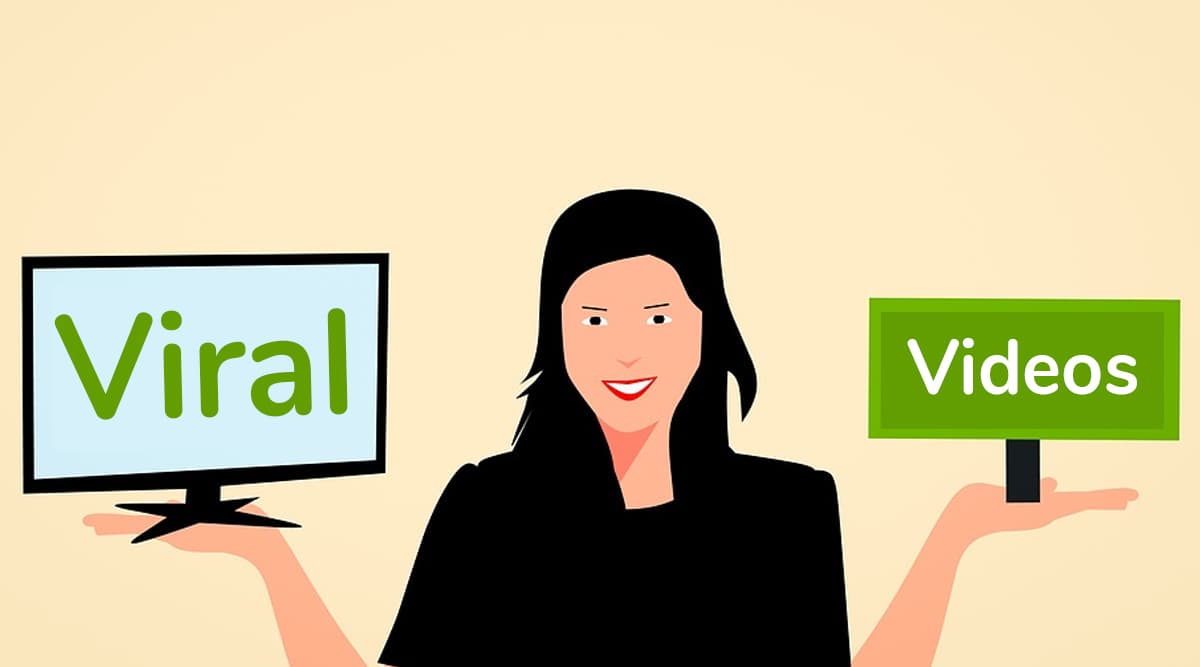 How are your Saturday hours going? Is it fun enough? Today, not just marks the last Saturday of 2019 but the decade! We all must do something soothing or exciting to give it a perfect end. While you decide to how exactly you want to bid a goodbye or if you are engaged in the already planned activity, here we look back at the videos captivating us all week. We love following traditions, and acknowledging viral videos of the week, is one thing, we religiously do every Saturday. Even, if it marks the end of the decade. A lot happened this week too! Christmas gifts were unboxed, Australian firefighters are working round the clock to save every living being from the raging fire and so on. Amid all the viral moments, a baby's reaction on receiving the "worst Christmas Gift" by father and an Australian firefighter giving water to a thirsty koala, there are the seven clips that won hearts online. On the last Saturday of this decade, let us take a look back to the beautiful clips that melted everyone's hearts on social media.
1. Baby's Reaction On 'Worst Christmas Present':
I Tried Giving My Daughter The Worst Xmas Gift Ever & I Didn't Expect This Reaction 😢 pic.twitter.com/44cJytI83m

— LGND (@iamlgndfrvr) December 20, 2019
This was the most beautiful video that we all have witnessed this year. Christmas celebration went merrier for social media users who viewed this little girl, opening up her present—a Banana, which her father thought would be 'worst gift,' is priceless! The toddler's overjoyed reaction won netizens' hearts.
2. Spanish TV Reporter Quits Job Live On Air:
This video did not really win hearts, but surely received LOL reactions. The anchor initially thought that she won the Spanish lottery, El Gordo, "The Fat One." Excited that she was, the TV reporter quit her job live on air. But she was left red-faced when she realised she had won a small prize of about 4000 euros. Uh oh!
3. Specially-Abled Boy Playing Cricket:
Left me speechless! #DeterminedMind A must watch to all those who love cricket and even those who don't like it. Got to see this in FB, would love to know the details of this boy. @CSKFansOfficial @Whistlepodu4Csk pic.twitter.com/kM0SWACrKl

— Sudha Ramen IFS 🇮🇳 (@SudhaRamenIFS) December 26, 2019
A video of school kids playing cricket in an open field has gone viral. What made it the most-viewed was that the clip featured a specially-abled boy and his determination to play and complete runs. The short video touched everyone and successfully managed to motivate those who for any reason, was feeling low.
4. Princess Charlotte Curtsy to Queen Elizabeth II:
Okay but Charlotte's curtsied to the Queen! OMG! So cute! Her momma didn't first but she did it and she did it like a true Princess! she held her coat and curtsy! So freaking cute! pic.twitter.com/jUlEUd67X1

— Isa (@isaguor) December 25, 2019
Princess Charlotte was captured giving curtsy to Queen Elizabeth II on the steps of Sandringham. She shyly copied mom Kate and bends her knee, honouring her great grandmother. Fans were gushing over the adorable sight.
5. Firefighter Giving Water to Thirsty Koala:
This will melt your heart. As you know Australia is facing one of the biggest bush fires now. Here a kind firefighter providing water to a Koala while its home is burning. This species has just lost many parts of its habitat. Disaster to wildlife looks like this. Credit in video. pic.twitter.com/YIPwzahQCr

— Parveen Kaswan, IFS (@ParveenKaswan) December 24, 2019
Amid Australia's battle with a heatwave, many clips and pictures have surfaced online. There was a photo of a firefighter and a koala standing alongside and watching helplessly the fire burning forest. And then came another video which showed an officer, giving water to a thirsty koala, while beating the heat.
6. Grandmother's Reaction On Receiving Purse She Desired: 
My granny turned 72 years old yesterday. Enjoy her opening the purse shes been wanting for 20 years. ❤️ pic.twitter.com/br7PjrXisC

— Zahriaa Lavettee 👑 (@z_lavetteeee) December 23, 2019
Christmas was all about happiness! This is another moment, when a grandmother got so happy after she opened her Christmas present by her granddaughter—a purse she desired for 20 years. The granny was screaming and jumping in happiness, and her reaction touched millions of hearts.
7. Delhi Autorickshaw Driver's Hack to Save Passengers From Winter:
Autowala won my heart! Simple technique but really effective to save the passenger from Dilli ki sardi! #jugaadzindabad #dillikisardi pic.twitter.com/dpemE09f0x

— Polychai (@Polychai1) December 23, 2019
The national capital of India, Delhi, is experiencing extreme winter. The temperatures are dropping down to less than 5 degrees in late night. But since, people will have to walk out of their house to work; this autorickshaw driver tried to make rides warmer. He basically shields the area where passengers sit with a bubble wrap so that the riders are a little safer from the chilling waves.
These are the top seven videos that received reactions in a humongous manner on social media. We hope you have a great Saturday! We will come with a more impressive list of "viral videos of the week", next year. Happy 2020 in advance!