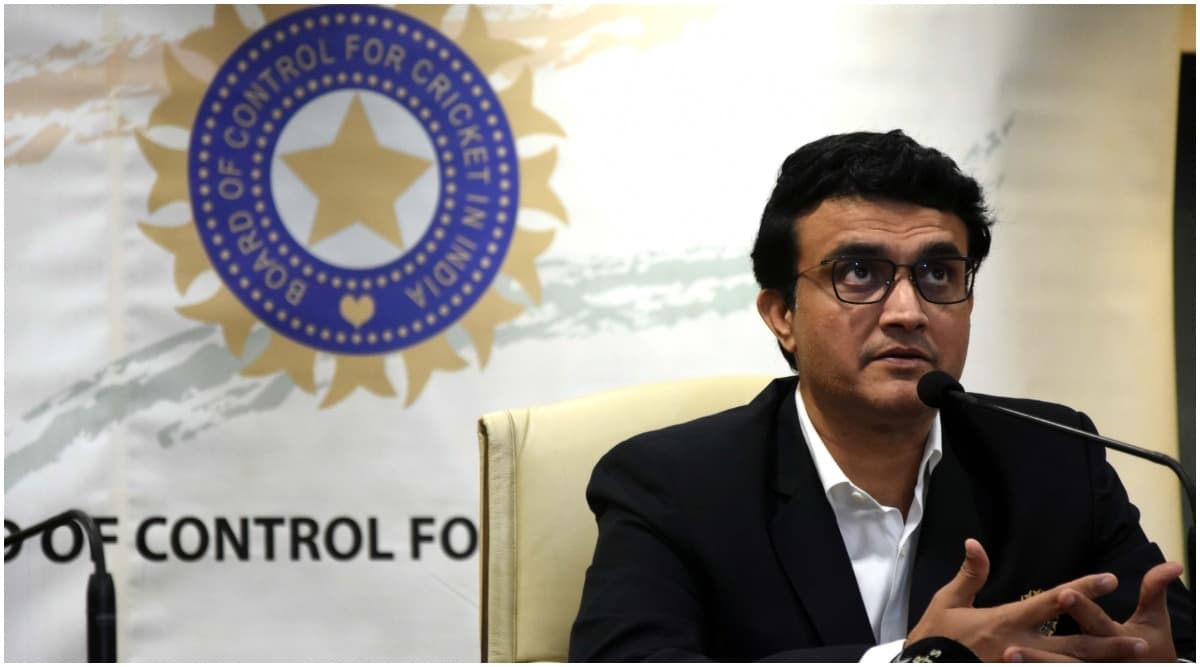 BCCI Chief Sourav Ganguly has been quite a busy man as he is busy drafting the plans for the future of Indian cricket. The first thing he did as a Chief was to organise the historic day and night Test match at the Eden Gardens in Kolkata. Finally, the day arrived and India is currently playing historic day and night Test match with Bangladesh. No stone was left unturned by the BCCI to make sure that the arrangements are in full swing for the on-going Test match. India Vs Bangladesh, Cricket Score 2nd Test Match. 
The entire City of Joy was lightened up in pink to match the theme of the Pink Ball Test. The prominent places in Kolkata including the Howrah Bridge were lightened with pink lights. The Cricket Association of Bengal was also bathed in Pink to match the theme of the event. Now, even in the stadium, the commentators had a pink attire and when the two teams broke for Tea, the Indian cricketing legends took a lap of honour to meet fans in the stadium. Needless to say with such arrangements, the fans were quite happy with the BCCI Chief for making Pink Ball cricket a big hit.
The fans took to social media and praised Ganguly for the same. Check out a few tweets below:
What an Incredible Gesture @SGanguly99 This is what people like u give to Cricket.A Outstanding Lap of honour to the legends at a Packed Stadium.#legends #EdenGardens #INDvBAN #PinkBall #PinkBallTestMatch #pinktest

— Shirish Pathak (@shirish486) November 22, 2019
Yet another one
Rahul Dravid, Sachin Tendulkar, Anil Kumble, Kapil Dev, VVS Laxman, Sunil Gawaskar.. What an spectacular evening, All thanks to DADA, @SGanguly99 ❤️ #PinkBallTestMatch

— JordaN (@iamraaaaaj) November 22, 2019
Ganguly!
hats off @SGanguly99 #PinkBallTestMatch made to an event...full marks @BCCI

— beingsanjay (@beingsanjay1069) November 22, 2019
Thanks, Sourav Ganguly
Azhar in Eden Garden Kolkata! Nostalgic moment for the fans who grew up in 90s! Thanks @SGanguly99 for making this into reality! https://t.co/gapYlp0XqC

— Arijit Mitra (@arijitmitra07) November 22, 2019
Last one
Sourav Ganguly has made this #PinkBallTest his baby. True corporate trait. It's all about visibility and rising to the occasion. Getting the opposition's prime minister to visit, plus PR releases of full house at the stadium. Creating a spectacle. Kudos Dada.

— Gabbbar (@GabbbarSingh) November 22, 2019
The match was attended by Bangladeshi Prime Minister Sheikh Hasina, West Bengal Chief Minister Mamta Banerjee. The two were spotted ringing the bell ahead of the historic Test match and looked quite impressed with the facilities.