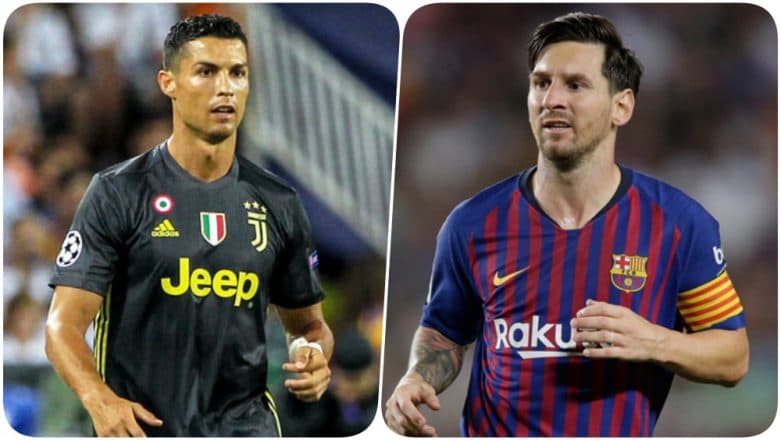 Lionel Messi and Cristiano Ronaldo skipped the FIFA Awards 2018 which was held on Monday in London and ended the decade-long dominance after Croatia's Luka Modric walked away with the Best Men's Player of the Year gong. But the act of remaining absent from the gala night did not go down well with FIFA. Reportedly, the body is annoyed with both the star players. The no-show also agitated a few fans and the member from the fraternity.  Luka Modric of Croatia Wins FIFA Best Male Player of the Year 2018, Pips Mohamed Salah and Cristiano Ronaldo. 
Los Blancos and England coach Fabio Capello while speaking to a news channel slammed the players and said it was disrespectful of both the players to remain absent from the event. "Ronaldo and Messi's absence is disrespectful to their fellow players, to FIFA and to the football world. Maybe they've won too much and have (too great) a dislike of losing. In life, you have to know how to win and lose," he said. Cristiano Ronaldo, Luka Modric, Kylian Mbappe Among Others in the Star-Studded Team
Apparently, the Barcelona star had informed the governing body that he would not fly to London due to family issues. Whereas, Cristiano Ronaldo could not attend the event due to personal reasons.
Talking about the awards, Modric,33, helped his club Real Madrid win their third successive Champions League 2018 and guided his national team Croatia to the finals of the 2018 FIFA World Cup. After getting the award Modric thanked his fans and family for the support. France World Cup-winning coach Didier Deschamps - whose side beat Modric's Croatia 4-2 in the World Cup final - was named best men's coach of the year. Liverpool's Mohamed Salah won the Puskas award.