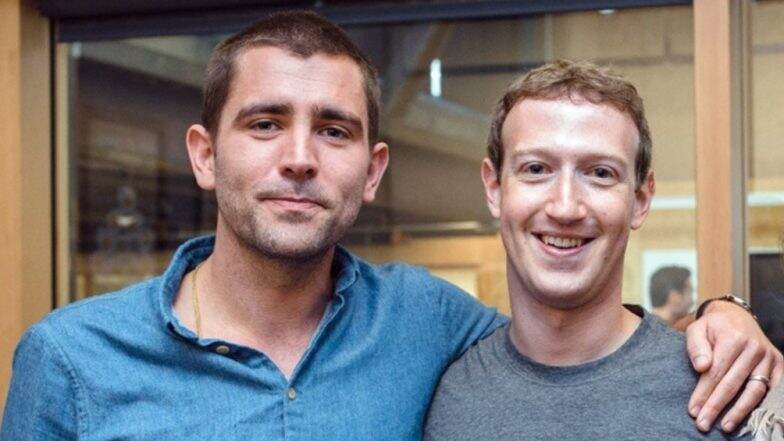 Facebook founder and Chief Executive Officer (CEO) Mark Zuckerberg on Thursday announced the exit of two top executives from the social media and social networking service company. Days after Zuckerberg revealed a plan to transform Facebook into an encryption-focused messaging company, Chief Product Officer Chris Cox and Whatsapp Vice President Chris Daniels is leaving. Facebook Messenger Bug Exposed Users' Private Data To Several Websites - Report.
One of the first 15 engineers hired at Facebook, Chris Cox was considered as the second-most powerful executive in the company. Facebook announced leaving of Cox and Daniels in a note from Zuckerberg. In the note, Zuckerberg said that both departures were linked in some way to the company's recent decision to "build out the privacy-focused social platform." WhatsApp, Facebook, Instagram Remain Down For Some Users Across Globe, Outage Triggers Fury on Social Media.
"I'm sad to share the news that Chris Cox has decided to leave the company. Chris and I have worked closely together to build our products for more than a decade... He has played so many central roles at Facebook -- starting as an engineer on our original News Feed, building our first HR teams and helping to define our mission and values, leading our product and design teams, running the Facebook app, and most recently overseeing the strategy for our family of apps," Zuckerberg wrote in his note, adding, " At the same time, as we embark on this new chapter, Chris Daniels has also decided to leave the company."
Cox in his note hinted that encryption-focused messaging network was the reason for his leaving. "It is with great sadness I share with you that after thirteen years, I've decided to leave the company. As Mark has outlined, we are turning a new page in our product direction, focused on an encrypted, interoperable, messaging network. This will be a big project and we will need leaders who are excited to see the new direction through," he wrote.
Note from Chris Cox:
Zuckerberg in his post said that he doesn't intend to appoint anyone to fill the position which is vacant now, but some senior executives are going to take up new responsibilities. "Will Cathcart will be the new head of WhatsApp. I'm also excited that Fidji Simo will be the new head of the Facebook app," Zuckerberg wrote. Javier Olivan will now lead "identifying where our apps should be more integrated," a note from Zuckerberg added.