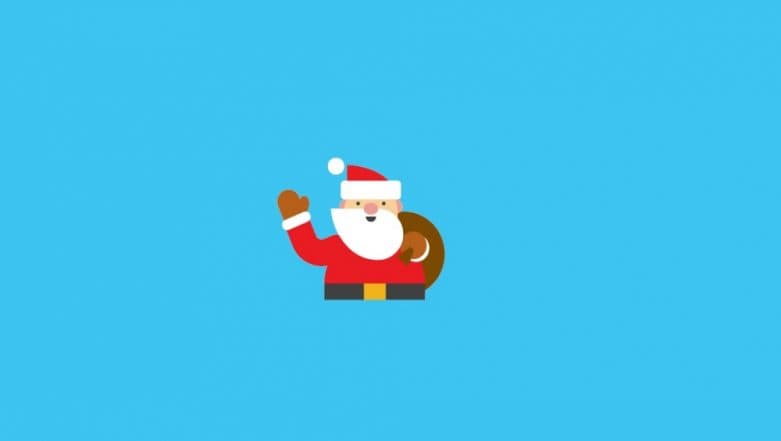 It is almost time for Christmas 2018 and kids most definitely are excited for this time of the year as their favourite Santa Claus comes to town. Although the festival of Christmas, which marks the birth of Jesus Christ is celebrated elaborately by the Christian community, the story of Santa Claus fascinates one and all. The legendary character developed in the Western culture has traversed its way across the globe. Carrying a sack full of gifts to distribute it to the children, where is Santa or where has he reached is always a common question. To make it easier for the users, search engine Google has a Santa Tracker every year. The Google Santa Tracker traces the journey of Santa Claus on his sledge using the Google Earth features. Who is Santa Claus? Surprising Facts About Father Christmas.
The Google Santa Tracker has a countdown much before Christmas and is already active currently. There are a lot of games and activities for children on the site. There is a live-tracker which shows when Santa will depart. As of now, there is one day for Santa to start his journey around the Earth, distributing gifts to those who eagerly await him. The Google Santa Tracker has games, lessons, coding basics, painting, and certain Christmas traditions. There is also an option for the kids to listen to a Christmas story. Christmas 2018 Santa Trackers: Google to NORAD, Check Where Does Santa Claus Come From. 
The initiative began in 2004 and since then has been continued every year since. Once Santa's journey begins, it shows the red-coated, pot-bellied figure travelling through different cities on the map. There are counters which give more information about how much time till he reaches the next destination, the number of presents he is carrying and delivered etc. With everything accessible on mobile phones, there is also an application developed for tracking Santa on the smartphones.
For the educators, there is a different section which tells about Holiday traditions across the world, translations, coding basics and painting lessons. There are quizzes to involve the kids better. It is a fun interactive and educative platform which combines play and learning. The iconic character associated with the festival of Christmas is what makes the kids eager every year. So starting tomorrow you can track Santa Claus on his journey around the Earth.