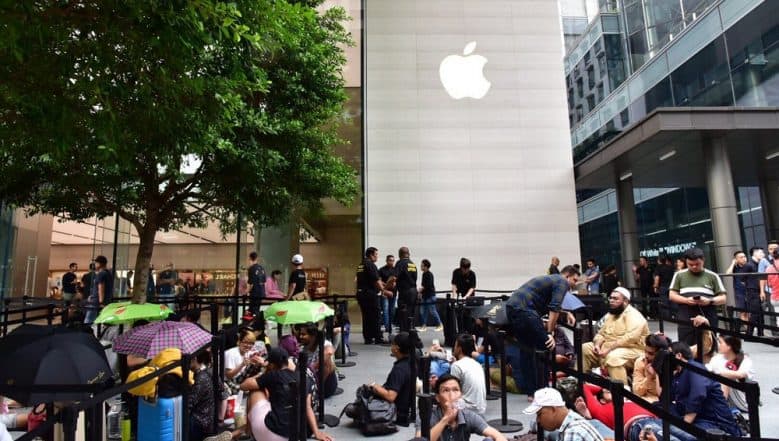 Apple launched the new 2018 iteration of iPhone devices globally last week which includes iPhone XS, iPhone XS Max and iPhone XR alongside Apple Watch Series 4. The Apple fans are pretty much exciting to get their hands on the new iPhone XS devices. The excitement is so much that the Apple fans in Singapore stood in a queue in front of the Apple Store ahead of the latest iPhones launch. Moreover, the customers in US have started receiving notifications regarding the new iPhone XS and iPhone XS Max, which is slated to arrive by September 21. New Apple iPhone XS Max, iPhones XS India Pre-orders Start Midnight Exclusively on Flipkart.
According to the report from Singapore Times, iPhone fans in huge number started queuing in the front of Apple Store located at Orchard Road by 8 am in the morning. However, the number of fans grew to around 250 by noon that ushered into barricades which were installed just outside the store. Moreover, person willing to purchase two phones was given a wristband which allowed him to leave the long queue and return within 30 minutes to retain his position.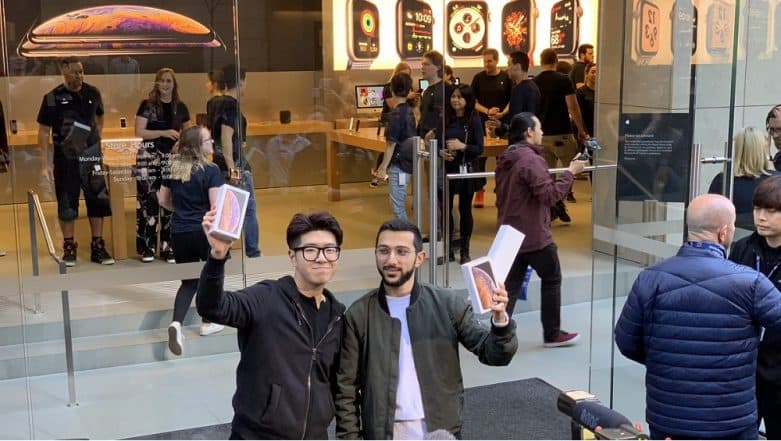 Mr Le Thang from Vietnam was the first person in the queue who flew prior to the launch. The 20-year old student arrived at the Apple store at 6am for purchasing two iPhone XS Max phones. The student said that, "I queue every year for the iPhones but it's my first time being No. 1. I'm very happy." Amazon Announces New Generaton Alexa-powered Echo Dot, Echo Plus, Echo Show and Echo Auto Devices.
The second position in the queue was grabbed by Le Thang's sister - Phuong, 28 who flew into Singapore yesterday morning. She joined the queue along with the luggage to purchase two iPhone XS Max devices. Nokia 5.1 Plus India Prices To Be Revealed on September 24, To Be Sold Exclusively on Flipkart.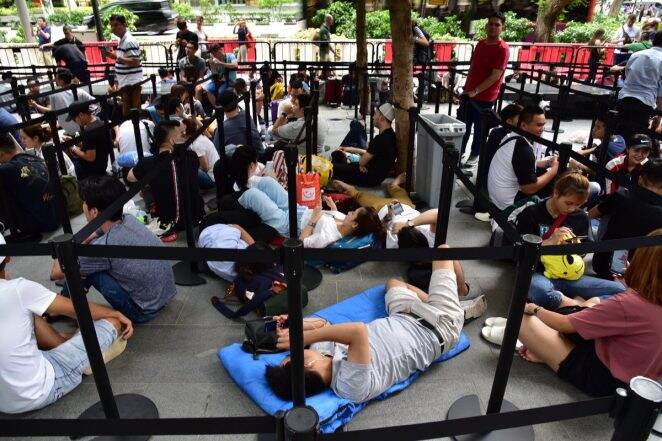 As far as the domestic market is concerned, the company has started pre-order for the new 2018 iPhone models, which can be ordered on Flipkart and Airtel online store. The iPhone XS retails for Rs 99,900 (64GB), Rs 1,14,900 (256GB) and Rs 1,34,900 (512GB), while the iPhone XS Max retails for Rs 1,09,900 (64GB), Rs 1,24,900 (256GB) and Rs 1,44,900 (512GB).