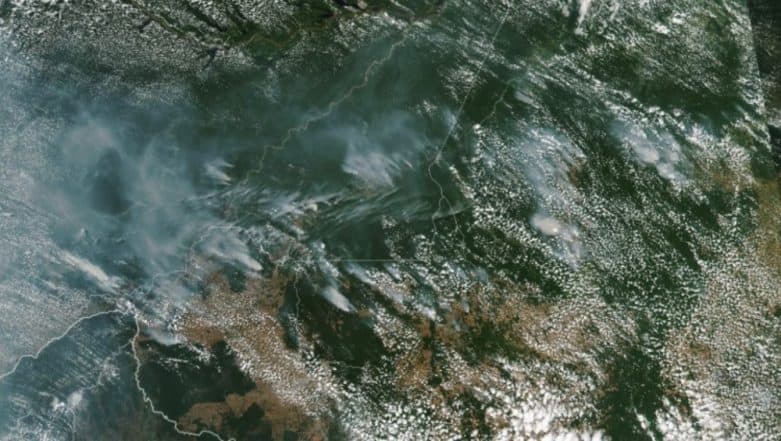 On Monday afternoon, Brazil's Sao Paulo went dark but it wasn't an eclipse. Powerful winds carried the smoke from Amazon rainforest's fire burning nearly 2,735 km away. The wildfires spreading across the Amazon is so massive that it can be seen from the space, according to the new images from the National Aeronautics and Space Administration (NASA). Amazon Rainforest Fires: Brazil's Largest City of Sau Paulo Turns Dark During Daytime Due to Smoke, Check Scary Pics and Video.
The smoke was so thick that it was picked up NASA. Amazonas, the largest state in Brazil, has declared emergency over the forest fires. Sao Paulo was completely plunged into darkness at around 3 pm on Monday for about an hour. The videos and images circulating on social media showed vehicles driving with their headlights on. Amazon Rainforest Fires Hit Record Number This Year With 72,843 Incidents Detected So Far by Brazil's Space Research Centre.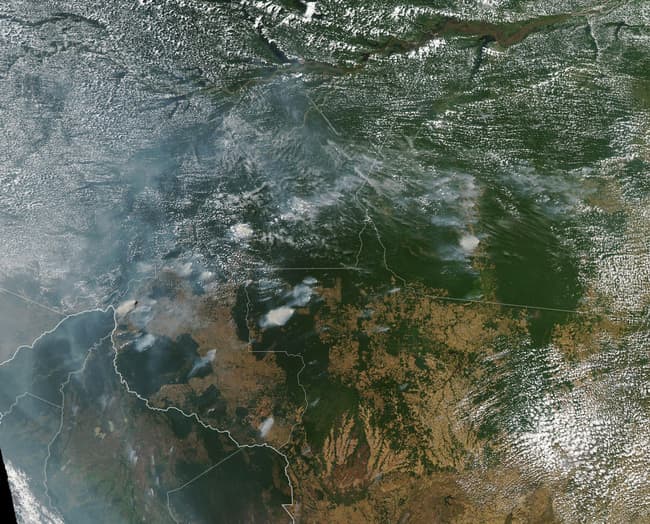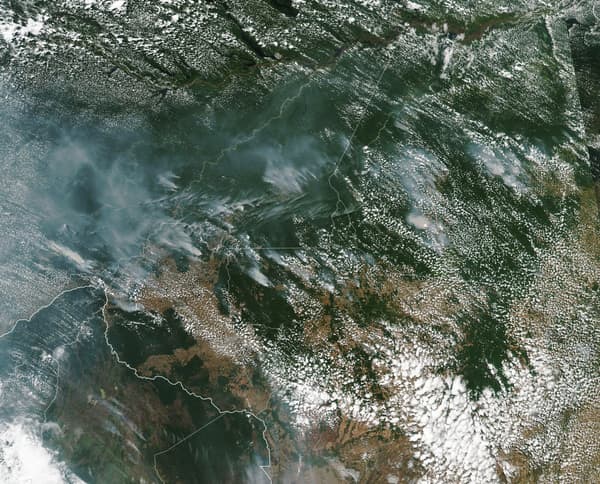 On Tuesday, the smoke had moved to the Atlantic coast, the World Meteorological Organisation (WMO) said. According to the National Institute for Space Research (INPE), the record number of fires were reported this year.
Watch Video About Amazon Rainforest Fires:
Amazon rainforest has suffered over 72,000 fires since January, an 84 per cent increase over the same period last year. Most of the fires were reported in the Amazon region.