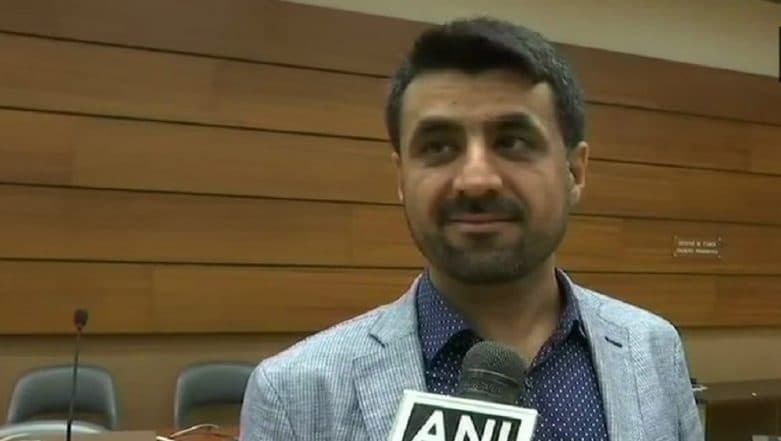 Geneva, September 24: Political and human rights activist of Balochistan, Hatim Baloch accused Pakistan government of gross human right violation in the region at the United Nations Human Rights Council in Geneva on Monday. Highlighting the atrocities of the Pakistan Army, he said that Baloch people were facing human rights violation since Pakistan occupation and from 2004 onwards, the situation had become worse. He further added that China Pakistan Economic Corridor (CPEC) had made the situation even more complicated.
Speaking after a side event during the ongoing 39th Session of UN Human Rights Council in Geneva, Baloch said, "CPEC brings more destruction, more army operations. Many villages which were coming in the CPEC route are being razed by the Pakistan Army and it has intensified the situation." The Baloch activist also highlighted the issue of enforced disappearances of Baloch people from the region.
Enforced disappearances, military operations & killing of our people are human rights violations which we're facing since Pakistani occupation. Since 2004, situation is getting worse day by day& Chinese investments have made it more complex: Baloch activist Hatim Baloch in Geneva pic.twitter.com/r806pTcvdR

— ANI (@ANI) September 24, 2018
The event is also attended by various European leaders, including members of the European Parliament. In June this year, Pashtun, Baloch and Sindhi activists protested in front of the UN during the 38th Session of the UN Human Rights Council in Switzerland's Geneva against atrocities by Pakistan Army. In the same month, Baloch Activists also protested at 10, Downing Sreet, the residence of United Kingdom Prime Minister Theresa May in London.